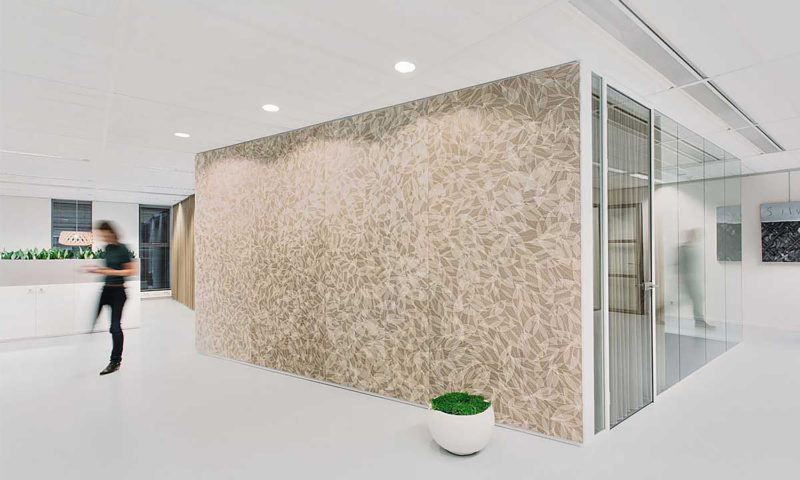 Retail & Corporate
Retail and corporate spaces have the dual necessity of being conducive to great productivity while having a positive effect on the minds of the people occupying them. Whether your needs are leaning towards a more functional approach or an innovative visual, careful consideration of the characteristics of the material you will use is a given.
Mondo Contract Flooring offers a solution that is: stain resistant, slip-resistant, comfortable underfoot, easy to maintain, sound absorbing, environmentally friendly, and comes in many different color schemes. Rubber is non-porous and can withstand chemicals and products which would stain most vinyls and linoleums. The Vulcanization process of Mondo Rubber incorporates natural chemicals that make the material anti-bacterial throughout. Rubber has outstanding slip resistance even when wet and its elasticity provides cushion under foot without being affected by heavy loads. Noise is also greatly reduced, thanks to the sound absorption quality of our flooring. No coatings or waxes are required after installation and maintenance is simple. Our rubber is environmentally friendly and contains no heavy metals chlorine or asbestos. Finally, our flooring products come in different colors, textures and details.
For any questions or inquiries, visit our products page or contact us.