Rubber Flooring at Cancer Research Institute in Nevada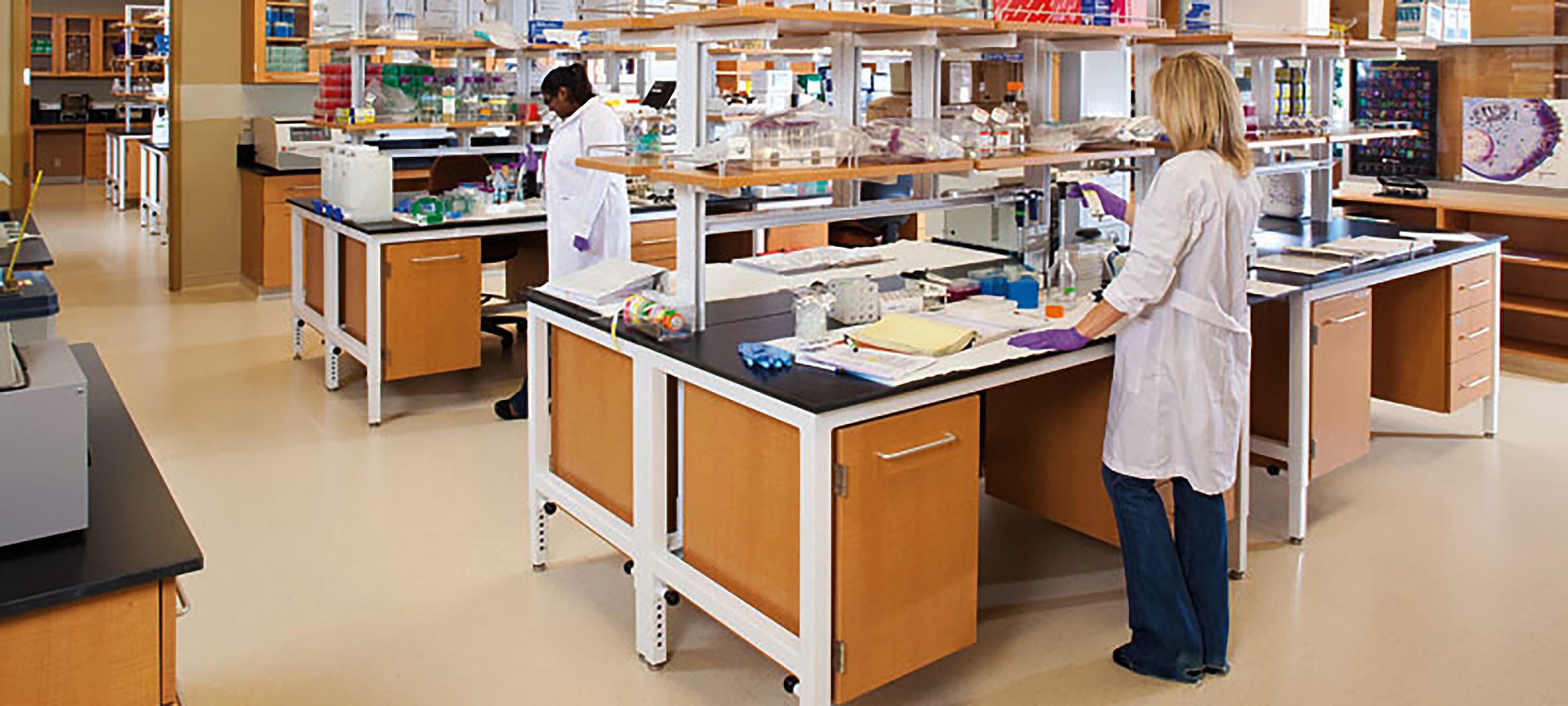 "The integral base provides the highest standard for sanitary requirements while requiring less maintenance."
When the Nevada Cancer Institute (NVCI) opened its first building in September 2005, the multi-purpose 142,000-square-foot facility became home to ground-breaking biomedical research and education. Less than four years later, Nevada's official cancer center added two more buildings. In 2009, they chose Mondo flooring to cover the 100,000-square-foot support services building which houses several administrative departments and then again when developing the Ralph and Betty Engelstad Cancer Research Building, a 184,000 square-foot facility dedicated entirely to cancer research. Mondo's Harmoni flooring played a significant role in this building due to its durability, health benefits and aesthetically pleasing finishes.
Practical flooring was the reason NVCI chose Mondo's Harmoni, a three-millimeter, non-porous and highly durable rubber floor product for the labs. The integral base provides the highest standard for sanitary requirements while requiring less maintenance. As many of the institute's researchers work long hours, the Mondo flooring was designed to provide comfort for individuals who must stand for long periods of time.
The project was delivered ahead of schedule and under budget. Laboratories were built on two of the Englestad building's three floors. They are LEED SILVER certified by the United States Green Building Council's. The NVCI is a hub where Nevadans and those from surrounding states can learn about cancer prevention, detection and treatment options. The Institute is also a partner in education, helping to prepare a new generation of health care professionals.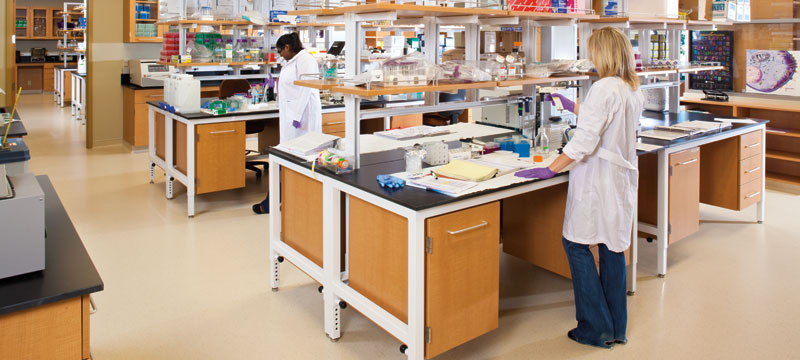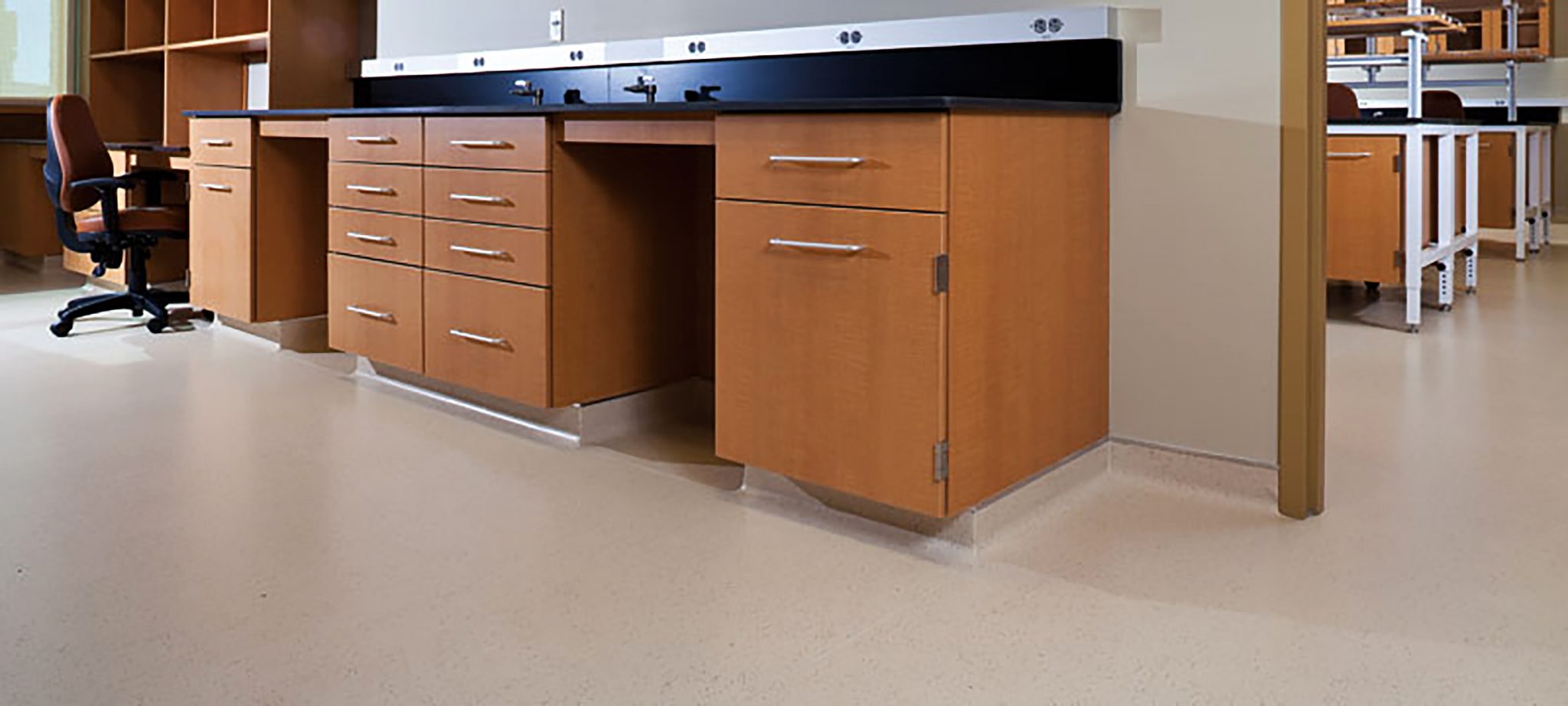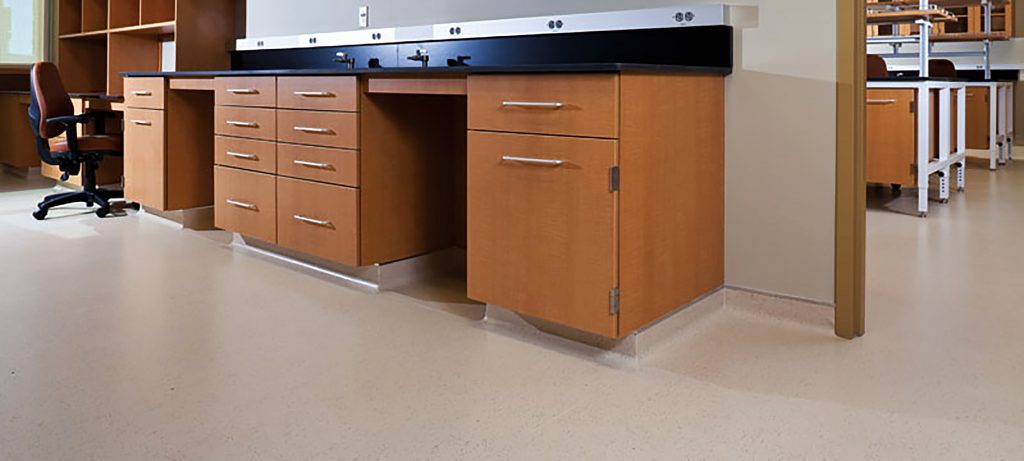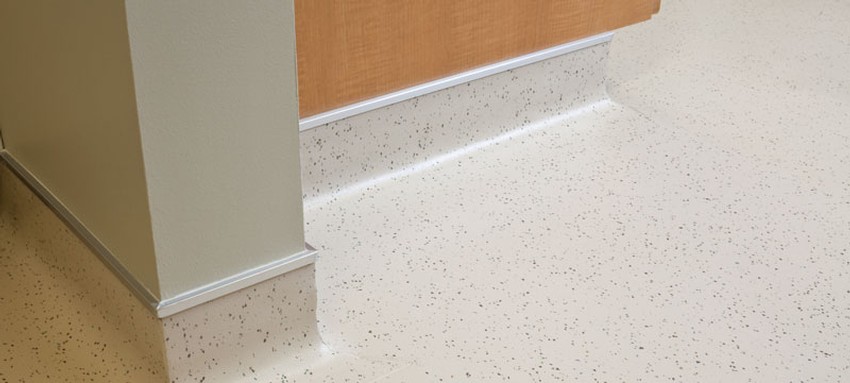 other projects with harmoni
other projects with laboratories
Learn More About Healthcare Flooring
Get Your Project Started
Search engine
Use this form to find things you need on this site