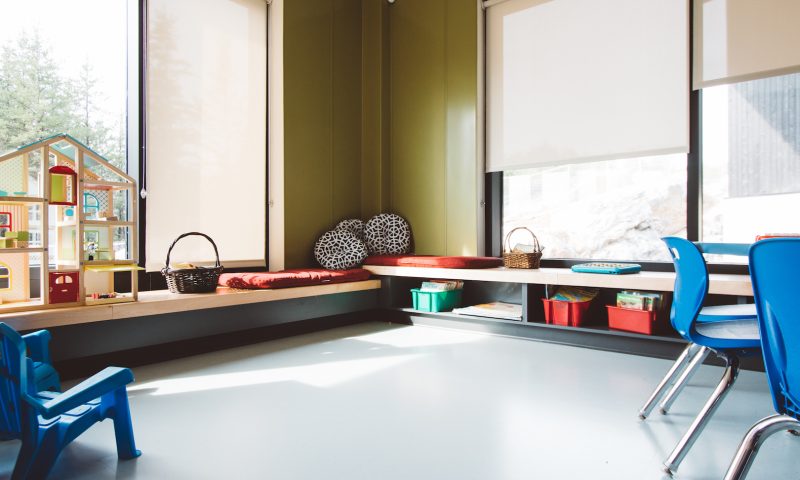 Education K-12
"Education is for improving the lives of others and for leaving your community and world better than you found it." – Marian Wright Edelman
A 2001 survey found that the average age of schools is 42 years old. With 20% of the US population spending time in school buildings, it is no wonder they are showing signs of age. They have weathered thousands of feet running down the halls, millions of dirty boots and countless scrapes and stains.  Education is always in movement and we believe the structure holding in this developing youth needs to be cared for as well.
Mondo Contract Flooring offers a solution that is: stain resistant, slip-resistant, safe, comfortable underfoot, easy to maintain, sound absorbing and environmentally friendly. Rubber is non-porous and can withstand chemicals and products which would stain most vinyls and linoleums. Rubber has outstanding slip resistance even when wet and our flooring exceeds all guidelines set by the American Disabilities Act, wet or dry. Our products are Class 1 fire rated and have passed rigorous testing to ensure Indoor Air Quality  (IAQ). Its elasticity provides cushion under foot, which increases comfort. The low maintenance requirements mean substantial cost reductions during the extensive life cycle of our product. Noise is also greatly reduced, thanks to the sound absorption quality of our flooring. Finally, our rubber is environmentally friendly and contains no heavy metals, chlorine or asbestos.
For any questions or inquiries, visit our products page or contact us.