Rubber Flooring for Life Sciences
Rubber Flooring for Life Sciences Application
Every aspect of a hospital's design contributes to the facility's ability to treat patients effectively. When creating or updating a hospital's design it's important to choose the right hospital flooring option.
Mondo Framtidens- Rubber Flooring for labs from Mondo Contract Flooring on Vimeo.
Whether you're an architect selecting flooring for a client or a hospital administrator overseeing the redesign of a wing or entire building, you need a flooring material that meets high expectations for performance, durability and style. At Mondo Contract Flooring, we offer hospital-grade rubber flooring to meet the unique needs of hospitals and other healthcare facilities. With more than 70 years of experience in the industry, we have what it takes to develop and distribute the best commercial hospital flooring on the market.
Life Sciences Laboratory Flooring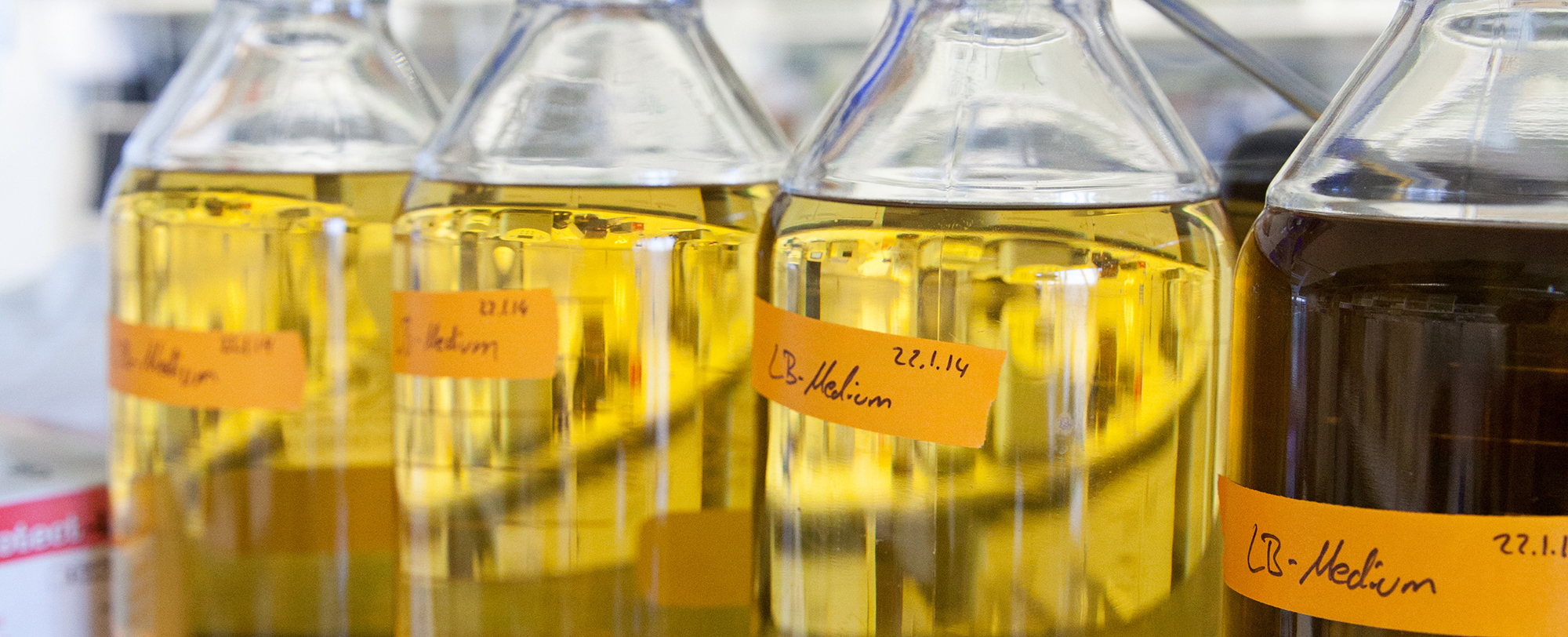 Laboratories are concerned with all aspects of life sciences, working with healthcare professionals, worlwide researchers across a range of fields to provide groundbreaking solutions for all of us. Safety, cleanliness, superior chemical resistance and comfortable flooring underfoot for lab personnel is mission-critical.

Creating new or renovating existing lab space is an essential and complex endeavor. As such, no element of these spaces can be overlooked. New laboratories must be responsive to current and future needs, adaptable to new technology, and help to recruit and retain scientists and their teams. Mondo contract rubber flooring is recognized as a durable, safe, extremely comfortable solution, especially compared to more unforgiving and harder commercial floors like epoxy or PVC.
Mondo Contract Rubber Flooring in laboratories
Mondo premium rubber flooring attributes makes it a vital part of a laboratory material selection.

• It is inherently bacteriostatic with ASTME2180 testing proving a high
bacteria and microbe resistance, and ASTMG21 testing for demonstrated
fungal resistance.

• Mondoshield makes it extremely easy to clean, for a space that will
maintain its aesthetic and reduce maintenance costs.

• Our rubber flooring's performing resilience will provide exceptional
comfort for lab workers.

• Our flooring's chemical resistance (ASTM F925) and abrasion resistance
(ASTM D3389) will further ensure your lab will be long lasting and will
not require flooring repairs.

• For the safety of all lab workers, our flooring is slip-resistant, complying
with ADA 302 Floor and Ground Surfaces and Class 1 fire rated per
ASTME648.

• Our flooring products are all certified GREENGUARD Gold, the most
stringent standard for better indoor air quality. They also contain no
chemicals of concern as part of the LBC Red List.

• We also achieve the highest level of Healthcare Without Harm within the
resilient flooring industry (Silver).
A PERFORMING SURFACE FOR ALL LAB PERSONNEL
The main users of these laboratories are researchers, scientists and lab personnel who are experimenting, testing and relentlessly searching for cures. Construction trends have been implementing concepts such as collaborative space, flexibility and operational aspects that are revolutionizing the expectation of what a lab should be. This is requiring
facilities to move toward retrofitting to 21-century equipment and processes.

The ultimate goal of a premier lab design is to foster innovation, support science and to protect the health and wellbeing of scientists and all laboratory personnel. Creating an efficient and comfortable laboratory environment can improve their efficiency as they spend countless hours on their feet. Starting from the ground up, flooring will play a big role in overall comfort. Mondo contract rubber flooring has been engineered with dual durometer technology to offer a high performance solution. Our flooring has two distinct layers that are molecularly bonded together during production. Our bottom layer, or comfort layer, provides cushion and shock absorption so that with every step, pressure is taken away from joints and muscles in comparison to other hard and resilient surfaces. It additionally acts as a cushion underfoot to protect your body from stress and improving the overall work experience. At the same time, our top layer, or performance layer, is engineered to withstand heavy rolling
and static loads from equipment and chairs. It also has adjusted co-efficient of friction values that are suitable in both wet and dry conditions. Additional health & safety features of our flooring such as slip resistance, noise reduction and indoor air quality certification further helps you to create a better space for all lab users.
Mondo Flooring for a Premium Facility
While medical and research equipment will account for a large part of the overall budget for the building, the finish materials are also a sizeable expense to consider. It would make sense then to select highly performing and durable materials that will be long lasting and easy to maintain.

Another critical element to consider is the chemical resistance of the flooring chosen. Accidents, spills and contents overflowing will inevitably fall to the floor. Choosing a flooring that will resist a vast array of chemicals can ensure that the state of the art facilities provide a consistent aesthetic and avoid constant intervention from maintenance or repair teams. Mondo premium rubber flooring has a factory applied UV-cured surface treatment, Mondoshield, on all smoothfinished products. This technology has superior chemical resistance while being consistently easy to maintain.
As a result, Mondo does not require any stripping, waxing or other invasive procedures. This ensures outstanding durability along with a low maintenance and overall ownership cost.
A Variety of Rubber Flooring Options
Whether it is for large facilities or smaller areas, Mondo contract rubber flooring will perform. We have several 3mm sheet and tile designs with a smooth finish and Mondoshield available. We also offer our Mondo Zeus, which has a hammered surface structure and is 3.5 mm thick in a one-meter square tile (39 3/8 in. x 39 3/8 in.). Zeus is designed for exceptional comfort and is particularly well suited for demanding, heavy load and high stress areas. Mondo has been in use in laboratories across the world and has demonstrated proven performance year after year, for a better
laboratory environment.
Whether you're looking for traditional rubber flooring, flooring with a modern concrete design or bold, single-color rubber flooring tiles, we have a product that will perform in your facility.
Find Hospital Flooring at Mondo Contract Flooring
As a family-owned business with a long history, Mondo Contract Flooring strives to develop and manufacture the best rubber flooring systems for hospitals, healthcare facilities and other demanding healthcare environments. By focusing all our attention on rubber, we're able to provide products tailored to the unique needs of our customers.
Mondo's Italian-designed rubber flooring is sold in countries around the world, including the United States and Canada. To see how the right flooring could transform your lab, browse our products online or reach out to an expert today.
Browse Rubber Flooring Products
Learn More About Lab & Life Science Flooring
Let Us Help You Get Your Project Started