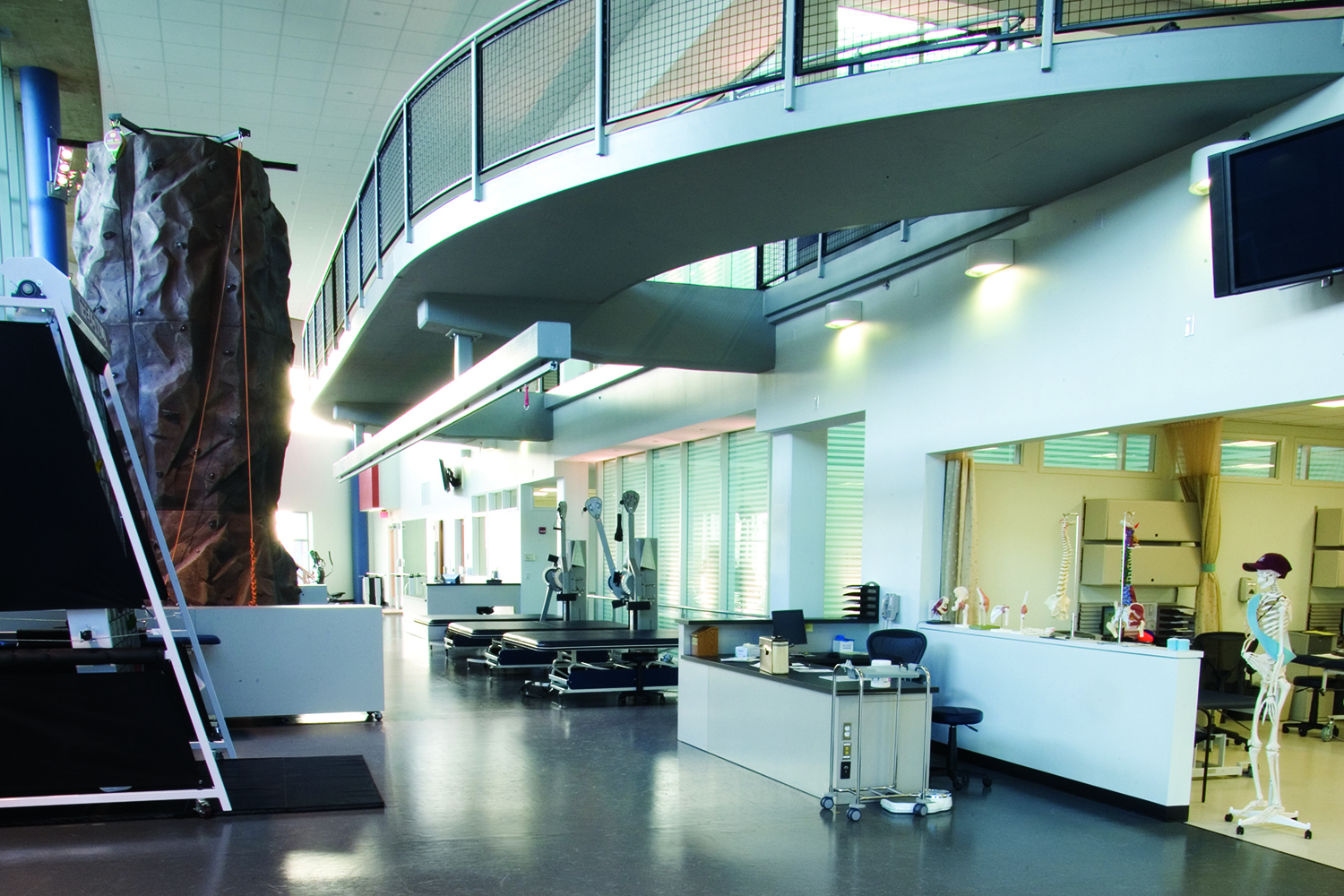 "We believe this facility will accelerate the U.S. leadership in rehabilitative treatment, and provide the best possible care for the men and women of our armed services" – Philip Tobey, Senior Vice-President, SmithGroup
The aptly named "Center for the Intrepid", inaugurated in January 2007, is a striking four-story 65,000 square-foot facility adjacent to the Brooke Army Medical Center in San Antonio, Texas. It was designed to be a supportive and healing environment in which to provide military patients and veterans with severe extremity injuries, amputations and burns the best opportunity to regain their pre-injury abilities.
As a prototype for similar military and civilian centers of excellence worldwide, the center supports innovation and technological advances in military medicine. Vertical, three story, glazed openings penetrate the façade and provide a sense of transparency as they bring light into the interior. A single, horizontal glass band wraps the entire ellipse at the fourth floor, allowing the roof to "float." Most of the patient activities intentionally take place along the outer edge of the building. The generous use of glass affords patients, who often spend the entire day in rehabilitation, plenty of natural daylight and views to the outside.
The choice of flooring material and color for the rehabilitation center and the Gait Lab was important to enhance the architecture without visually distracting the patient in any way. Ease of maintenance was also critical. The floors had to provide the proper impact resistance required for amputee rehabilitation. SmithGroup, the firm behind this project, was grateful for Mondo's technical assistance throughout the flooring installation, contributing to this facility's ability to bring the highest level of care to the wounded as they work to regain capability and mobility.
Search engine
Use this form to find things you need on this site