St. Benedict Catholic Secondary School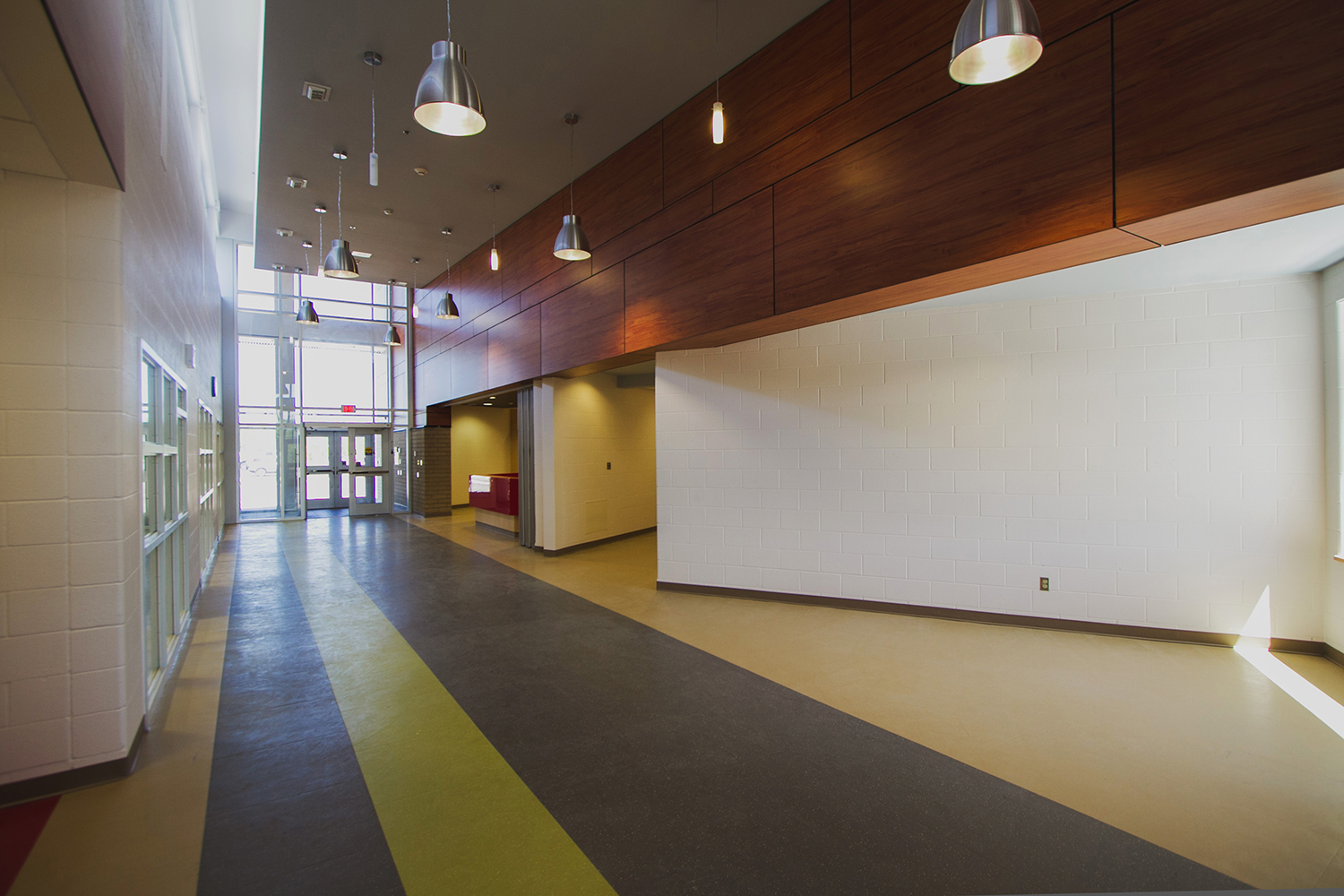 "Mondo flooring has played a significant part in the cafetorium's unique design"
St. Benedict Catholic Secondary School's students had an interesting return to class in September 2012. They celebrated the official opening of the school's extension that houses the seven and eight grade classes. Now, with eight new state-of-the-art classrooms and a 5,500 square-foot 'cafetorium', St. Benedict school has created a stylish segue for students moving into their senior years of education.
The cafeteria can be switched to an auditorium. An interesting addition, it has been renamed "cafetorium". St. Benedict can now provide the students and the community with a first class area for assemblies and performing arts presentations. Mondo flooring has played a significant part in the cafetorium's unique design. The team discussed their technical requirements with the Mondo representatives and they came up with the product that fit. Because of the frequent changeovers of the seating area from dining to meetings and entertaining, they needed a flooring strong enough to withstand the traffic. Mondo Harmoni serves that purpose well. In addition to the durability, Harmoni floors offer sound absorption, which dampens the noise of steps, rolling tables and seating.
The seating assembly for 550 people is retractable and rolls away for storage. It is very heavy, hence their need for a product that would support the wear of the wheels and the foot traffic gracefully. Harmoni was also used on a 1,200 square-foot stage area situated in the cafetorium that serves for school plays and community presentations. Student mobility was also a major consideration when Mondo was selected for the school's additions. The slip resistance quality of Mondo rubber flooring improves the mobility of disabled students and can withstand wheelchair use. Mondo's Harmoni, in vanilla and North Pole colors now adds a sense of relaxation for daily life in the school.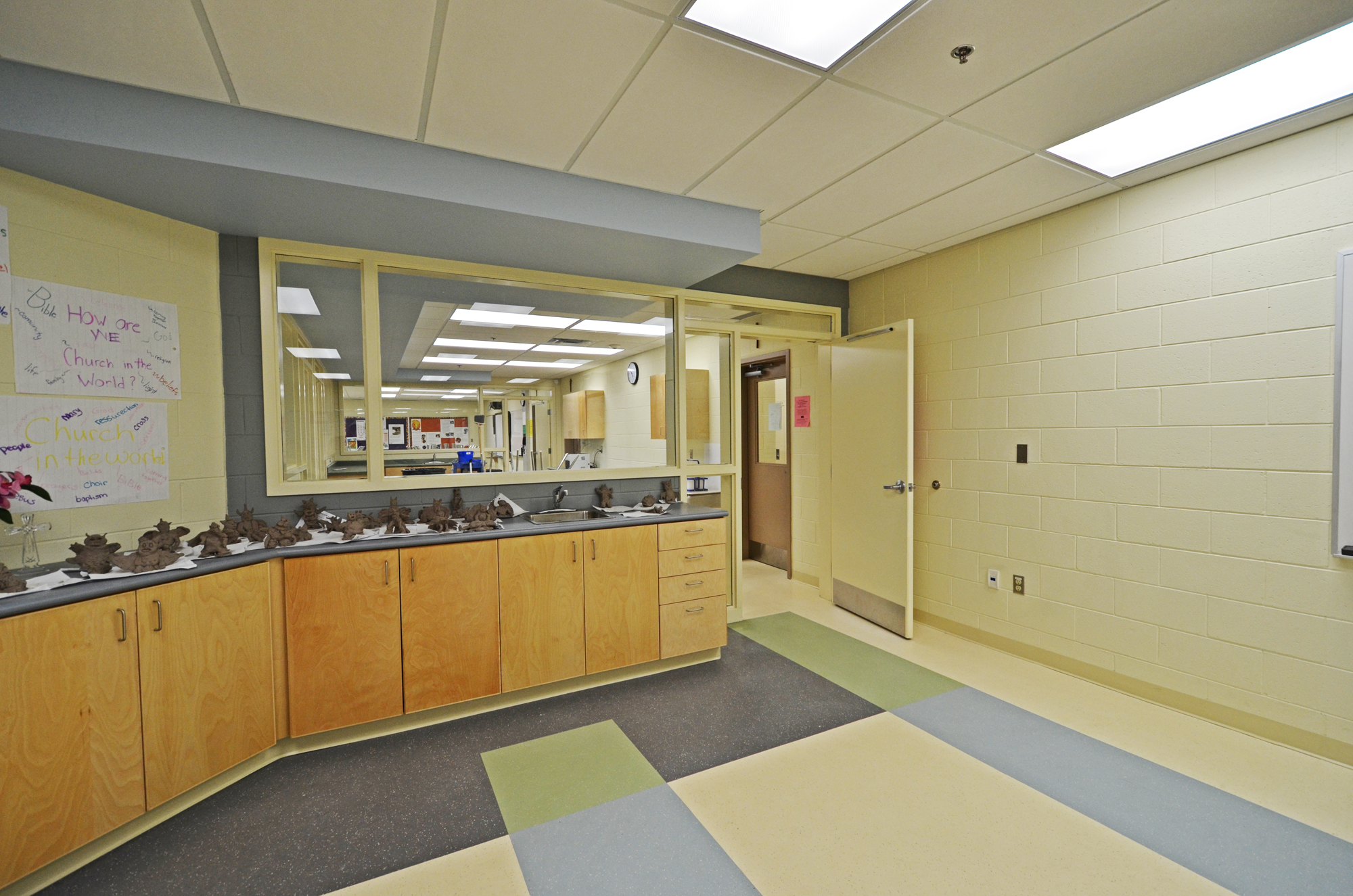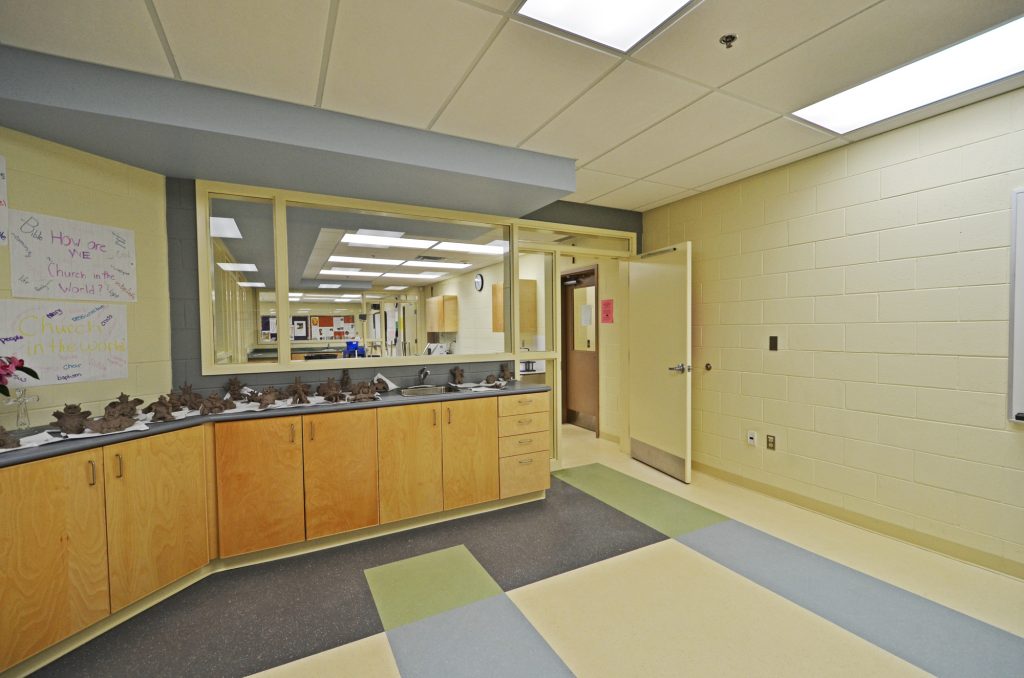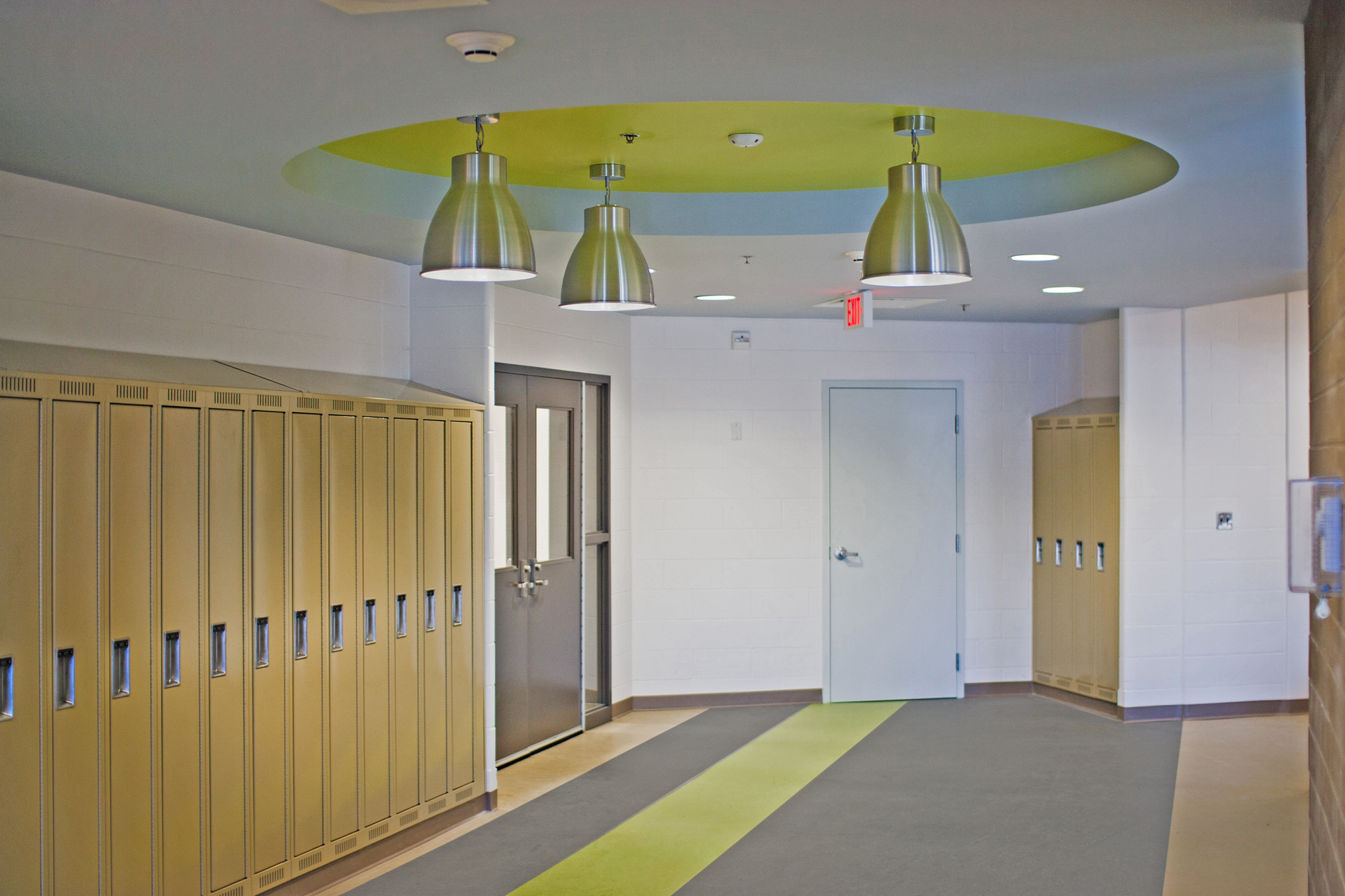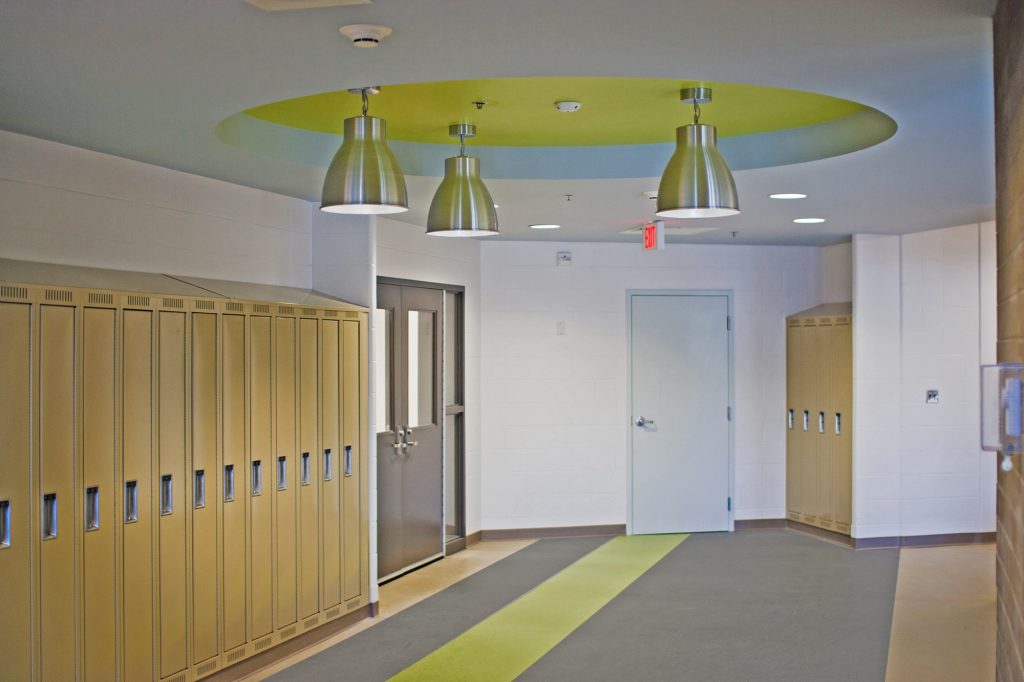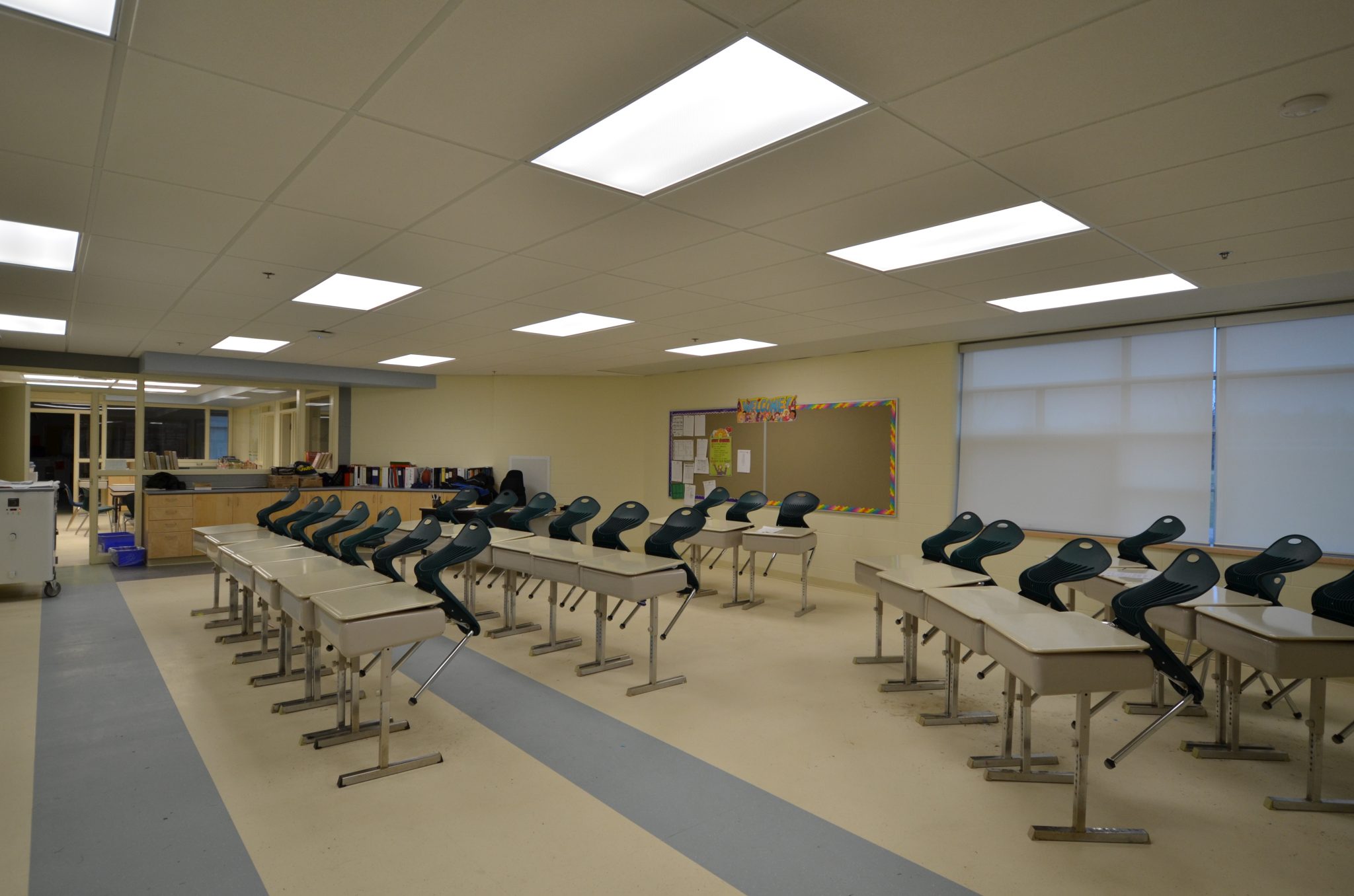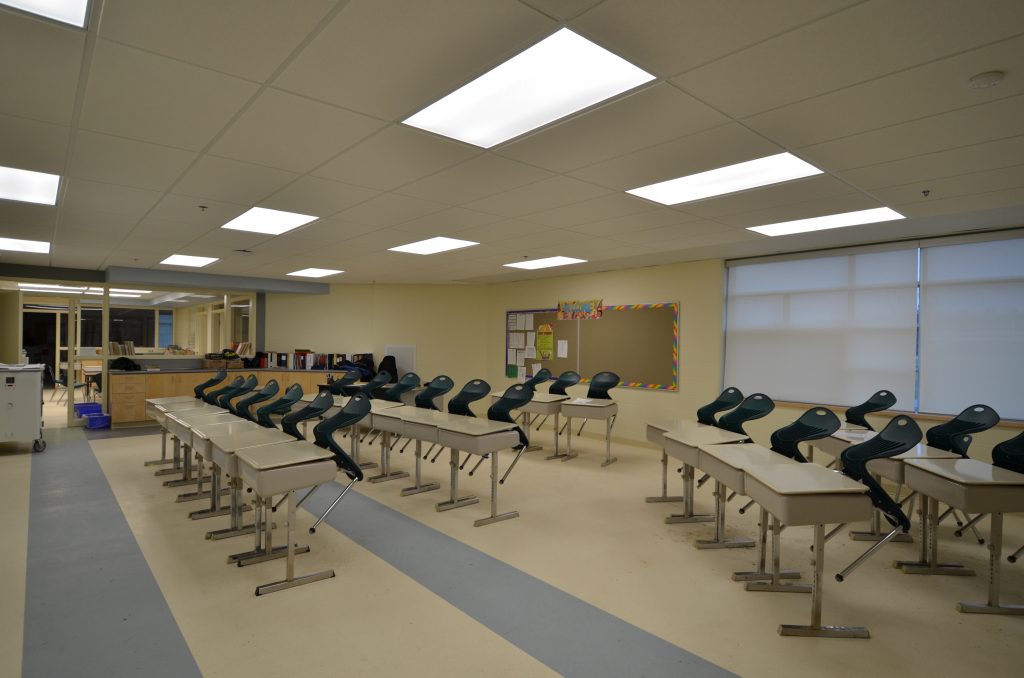 other projects with harmoni
other projects with education-k-12
Learn More About Education Flooring
Get Your Project Started
Search engine
Use this form to find things you need on this site