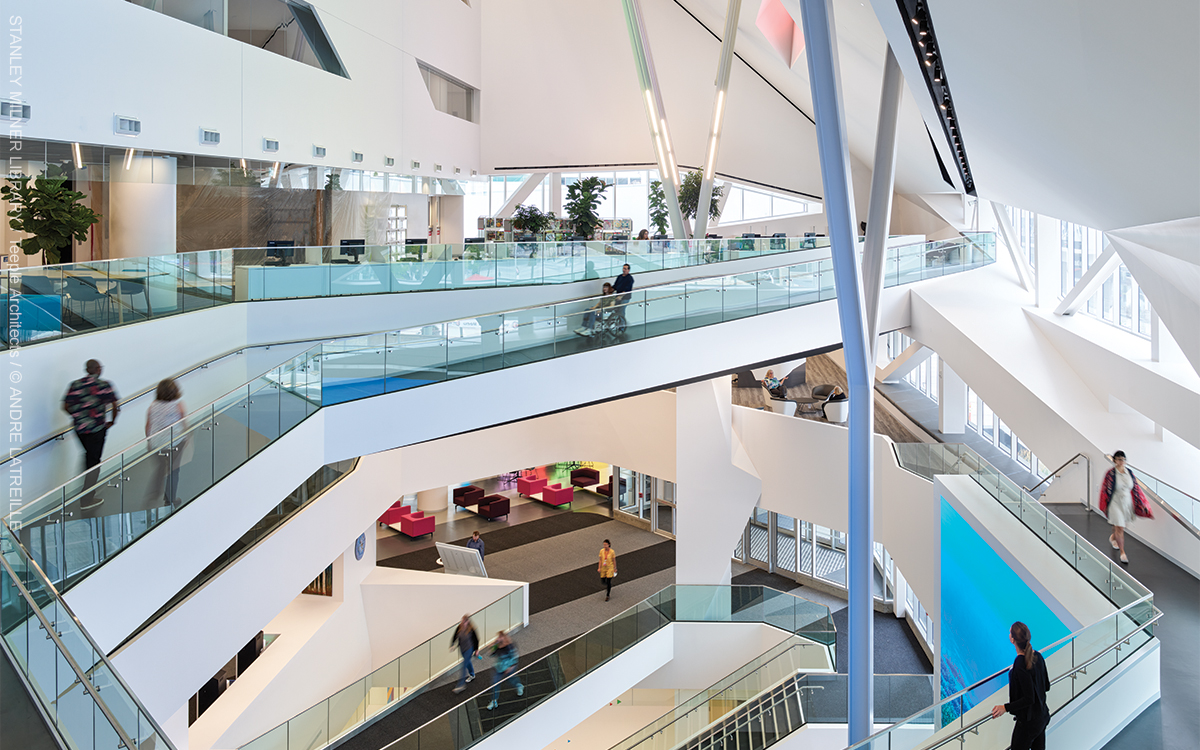 The Stanley A. Milner Library in downtown Edmonton, Canada opened in 1967 and receives over 1.2 million visits each year. To further serve the population with updated facilities and services, the library closed for renovations in December of 2016 and started a complete revitalization project with a budget of 84 million dollars. The three-year construction project gave new life to the building, with their opening activities gathering over 60,000 onlines views and earning them awards for their program and events.
The renewal project aimed to create an innovative and cultural space for all. The exterior panels were replaced with a new energy efficient building envelope, building systems were upgraded, the civic space around the building was reimagined, and in the spirit of creating greater community engagement, a new architectural was developed. A collaboration with Edmonton Public Library and the City of Edmonton, expanded the project to include a comprehensive interior renovation as well.
Teeple Architects in association with Stantec reshaped the library's interior to reflect and support modern library service, bring focus to community-building and engagement in addition to "traditional" library uses. Visitors enter into a bright six-storey atrium and a two-storey interactive display wall. Basement lobby space for the building's theatre and event rooms is visible through voids in the floor. Visitors are led on a path towards new amenities including large galleria spaces, a café, a multi-functional children's library, makerspaces, gaming space, teaching kitchen, meeting spaces and administrative offices. The spiritual heart of the building is the PÎYÊSÎW WÂSKÂHIKAN (Thunderbird House), an Indigenous gathering and smudging space designed in consultation with local Cree Elders and their communities. Mondo' Uni, a 3mm smooth solid colored rubber flooring was chosen as a perfect canvas to support the designers and architects' vision.
Sustainability
IFLA is the leading international body and global voice of the library and information profession. The Award recognizes libraries that demonstrate commitment to environmental sustainability through sustainable buildings, information resources and programming, and conservation of resources and energy. The Stanley A. Milner Library received the honour as the only Canadian library to win in 2021 among international nominees from Australia, China, France, Slovenia and Spain. The revitalized Milner Library features highly efficient equipment, controls and building envelope that reduces the overall consumption of utilities when compared to the previous building. The Milner Library is pending LEED Silver status, which is currently under review.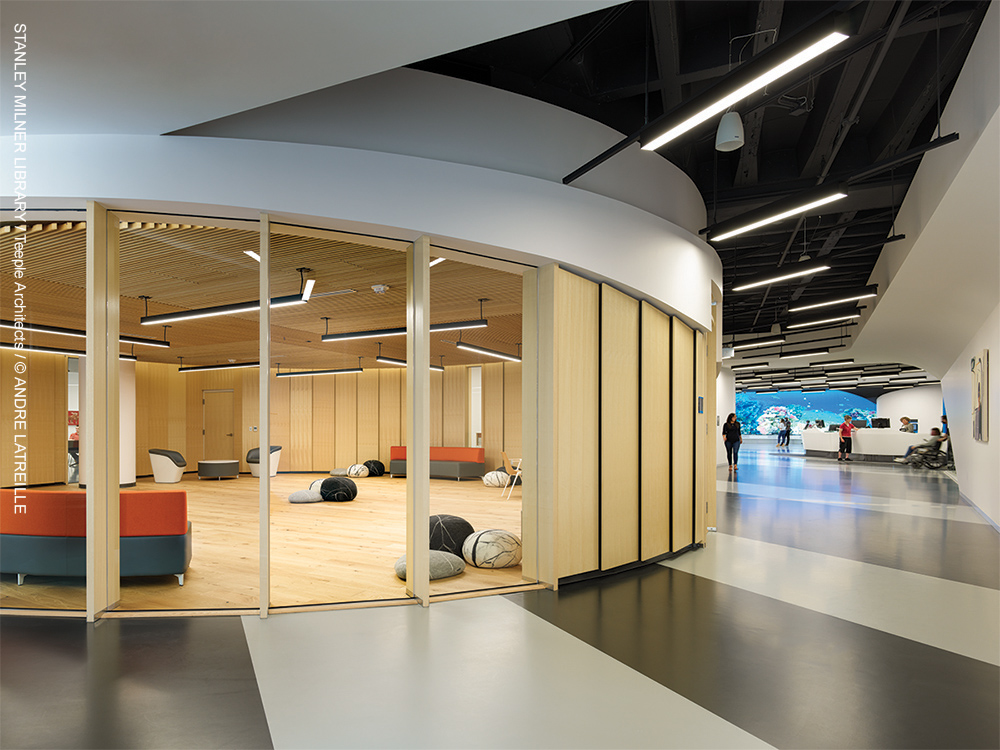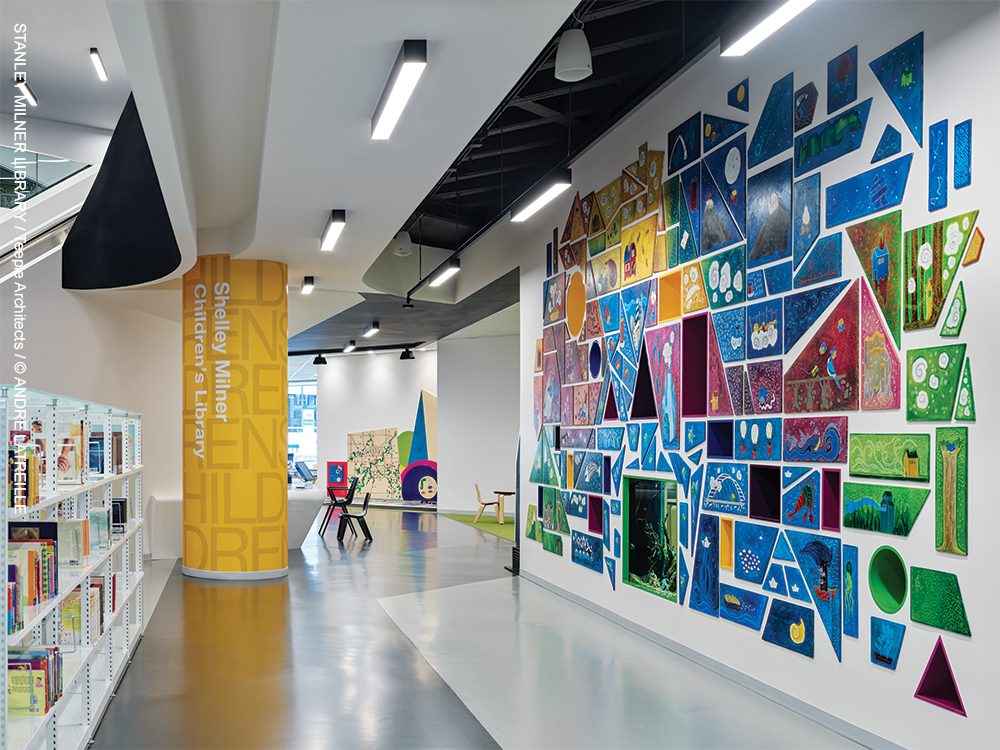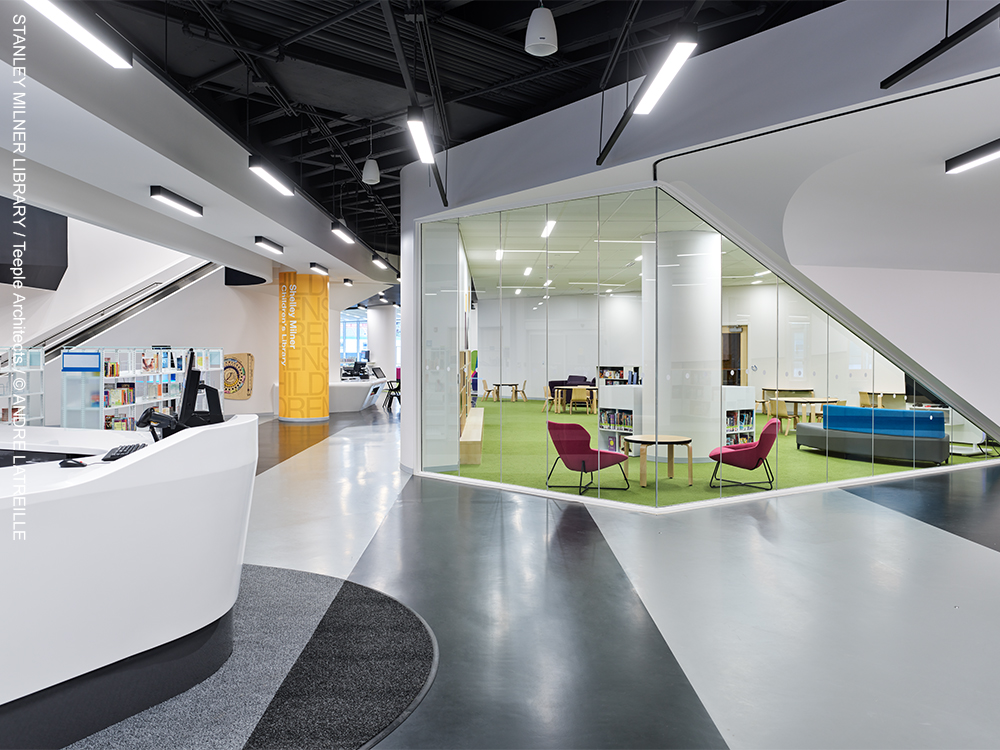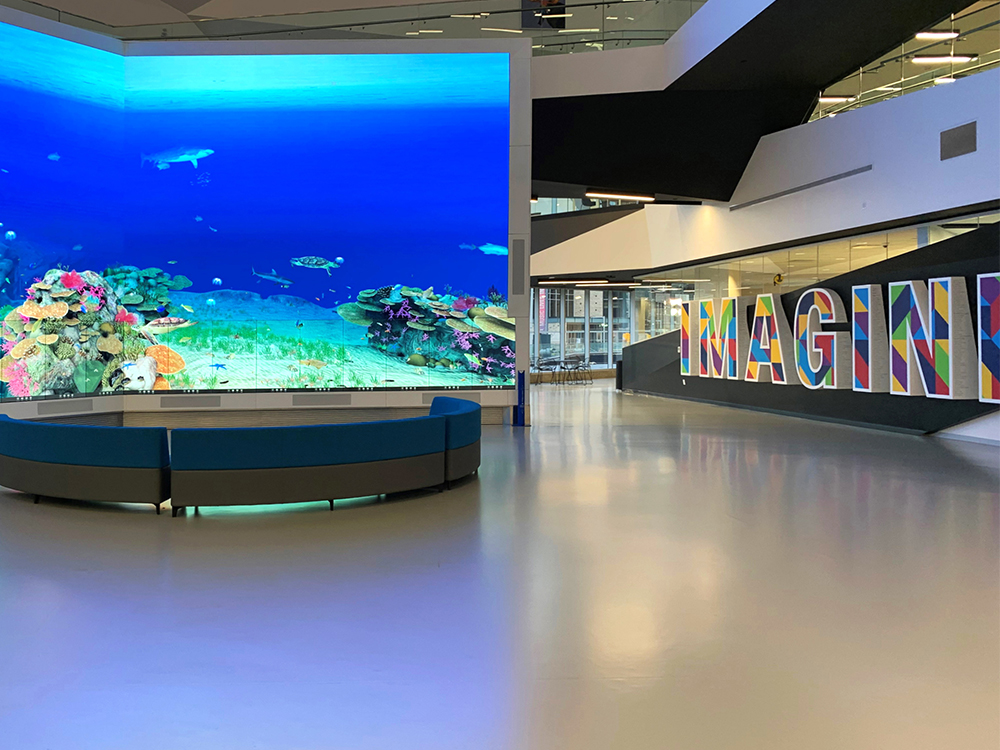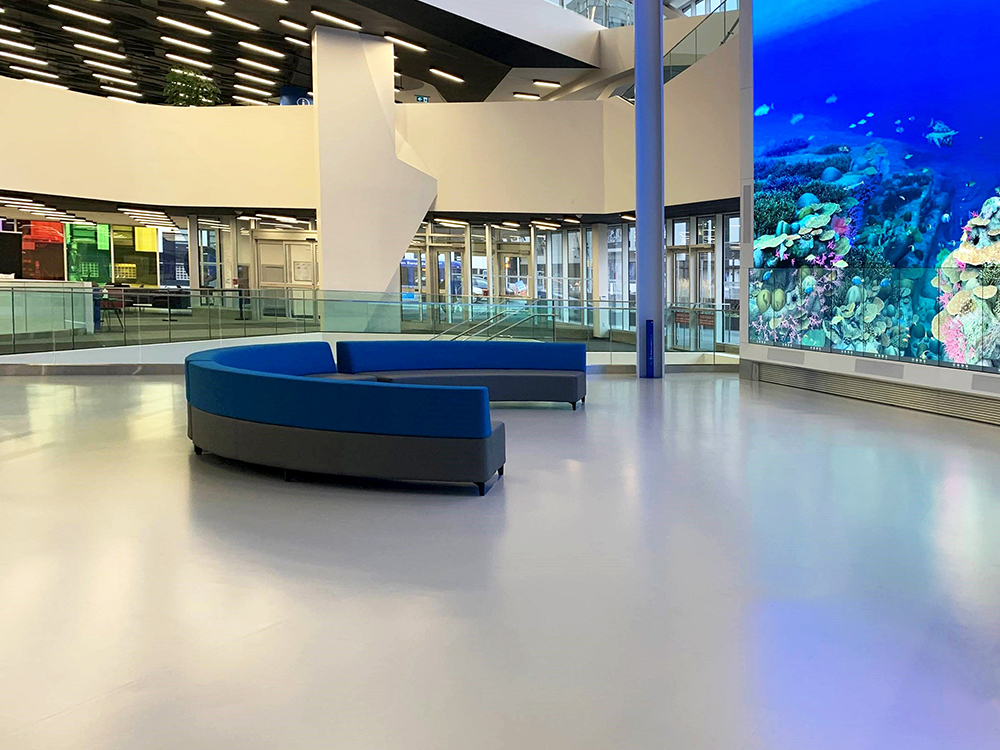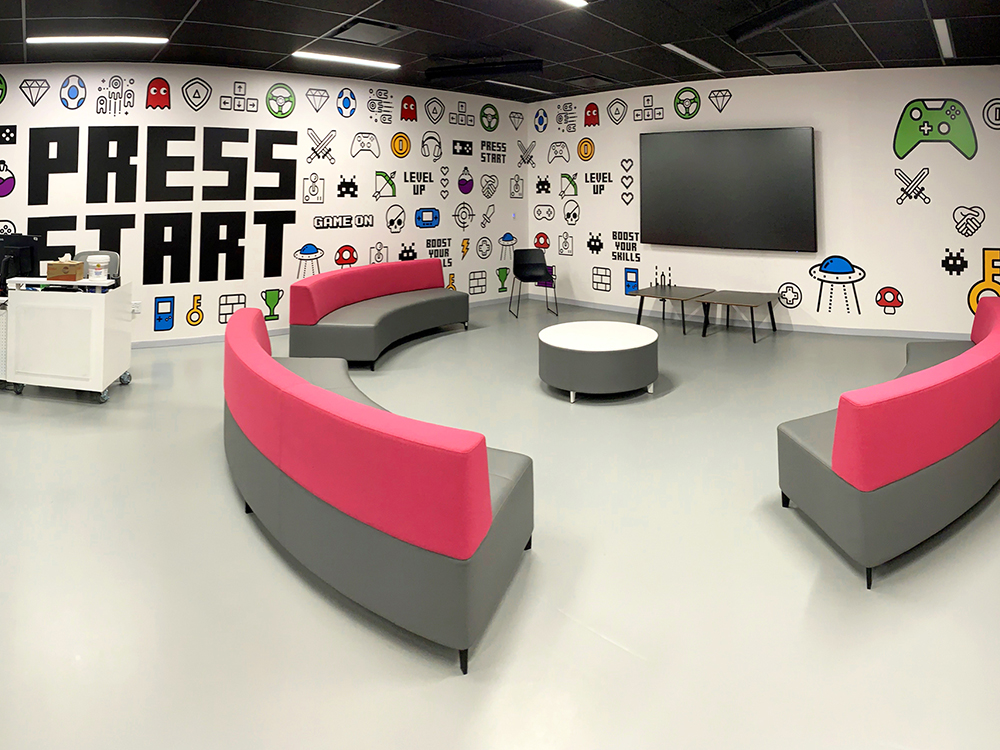 other projects with public-spaces
Learn More About Public Spaces Flooring
Get Your Project Started
Search engine
Use this form to find things you need on this site