The Island of the Margherita Hospital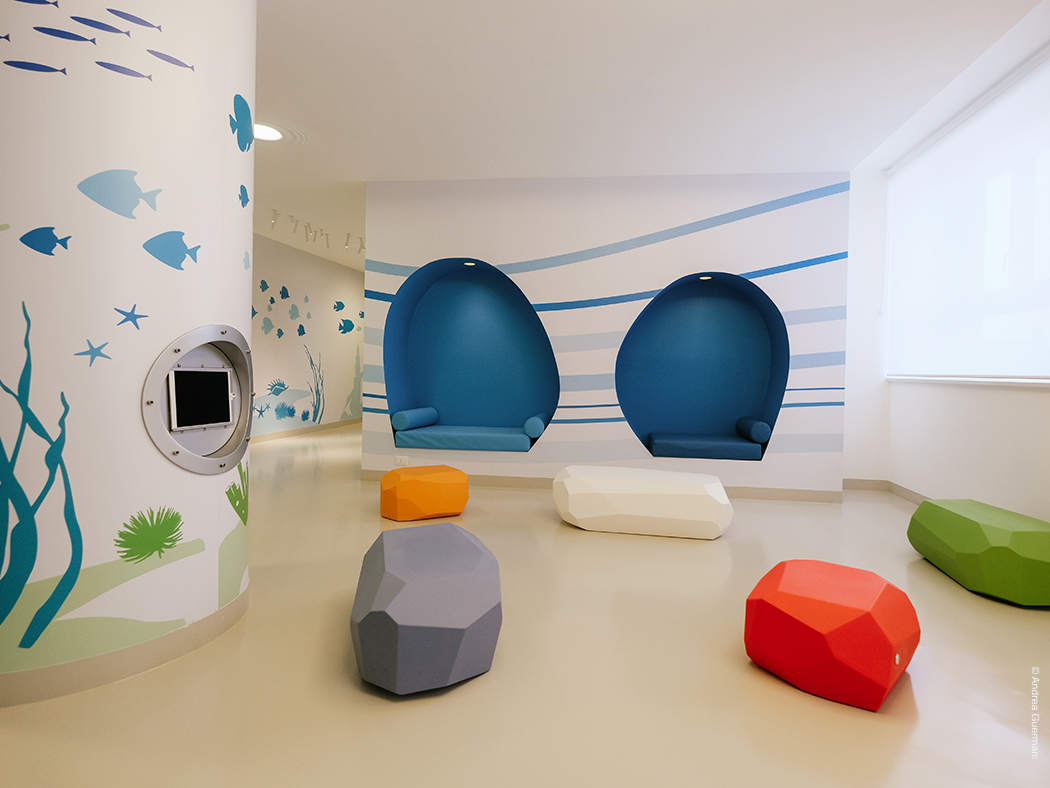 Inside the Children's Hospital Queen Margherita in Turin, there is an island. It is called the Island of Margherita after the Queen who made caring and nurturing her life-long project. It is the special ward designed for children with rare pathologies. 7,535 square feet forming a sheltered, comfortable, welcoming unit dedicated to kids and their families. 7,535 square feet of Mondo Uni were installed, from the main floors, to the common areas and including the corridors and to the single rooms.
The Island has 6 single bedrooms, each also offering a day-area. The rooms are named after different sea creatures and each features a different color palette. We were able to contribute to the distinction by introducing a colored area around the perimeter of the beds, in line with the color scheme of each room. In this instance the 30-shades palette of our Uni collection allowed for the greatest freedom of choice with U105, U11, U108, U107, U13 and U18 being selected for the facilities.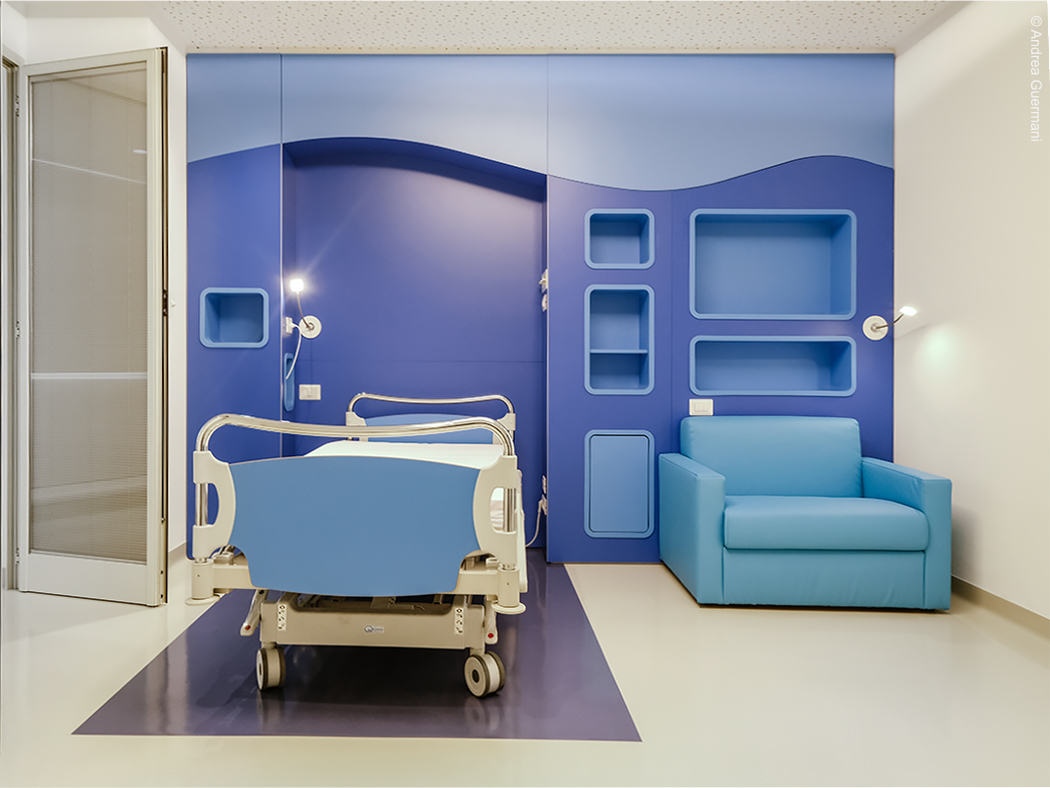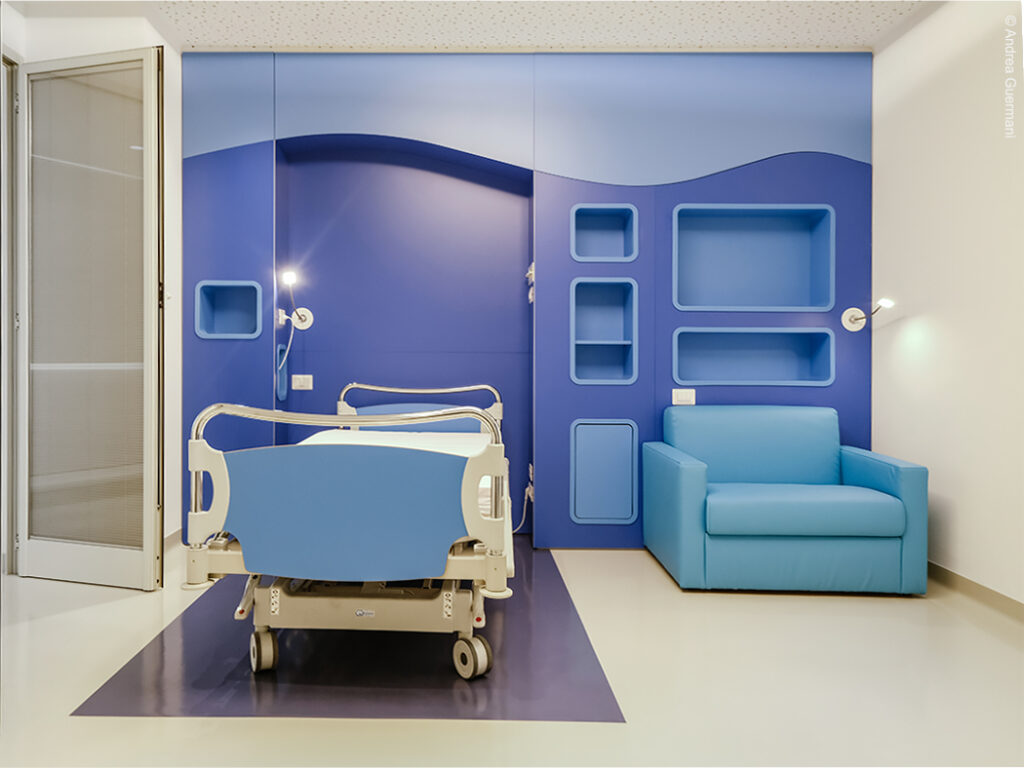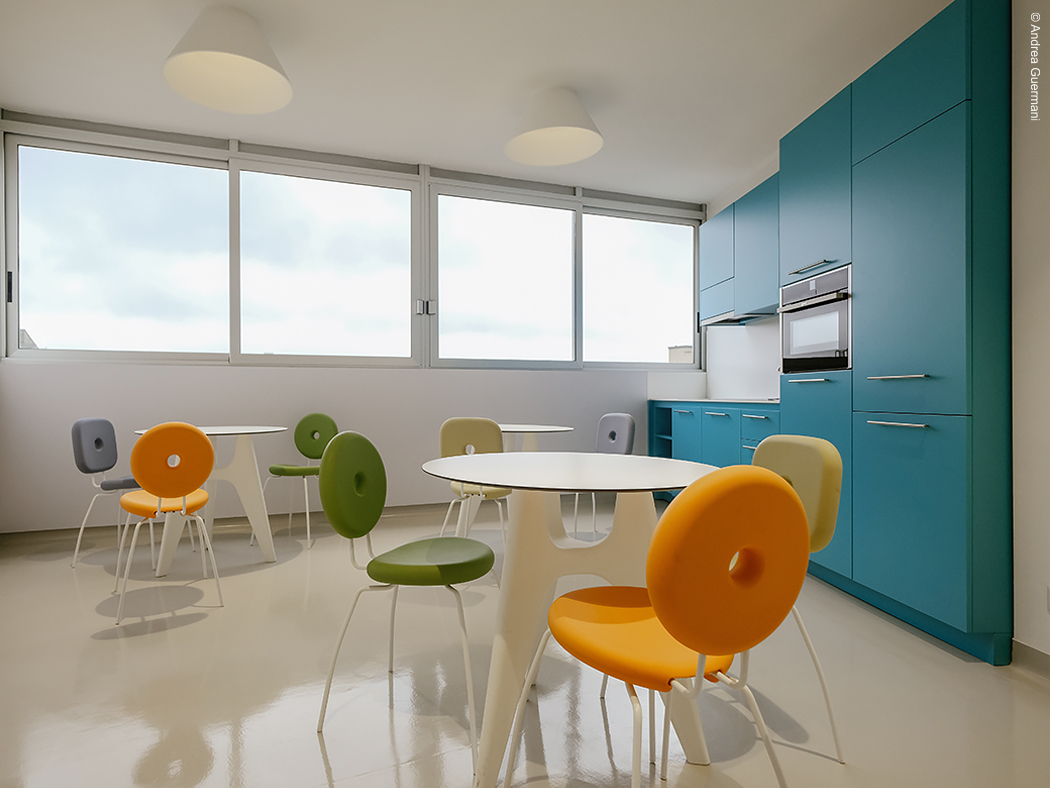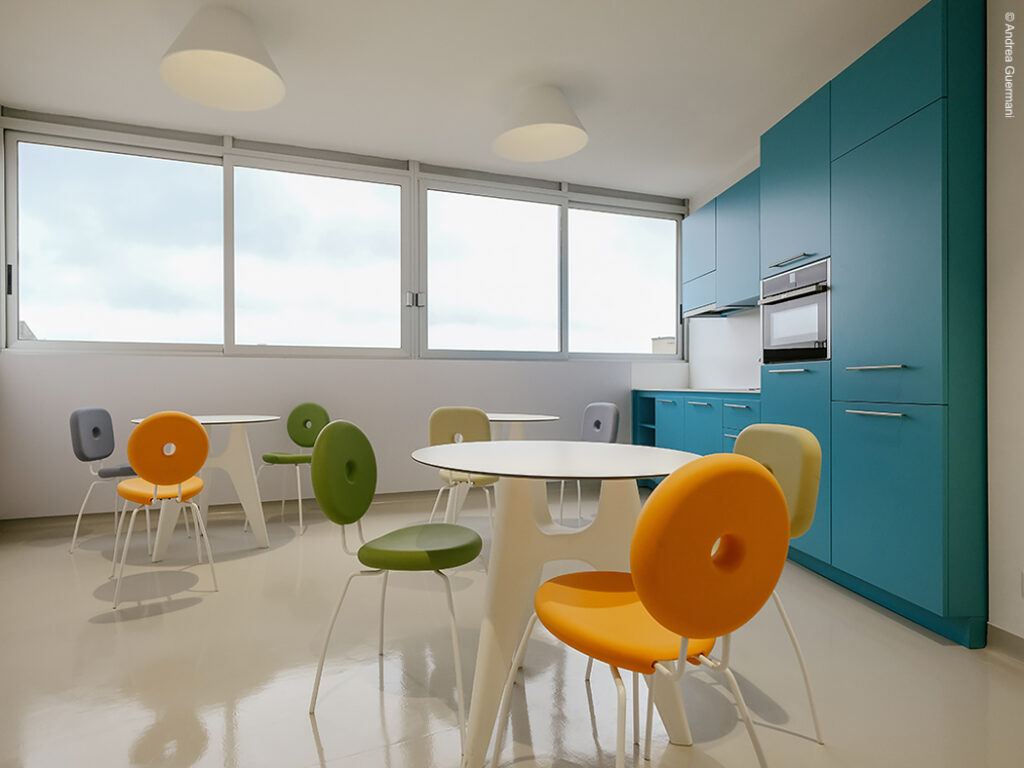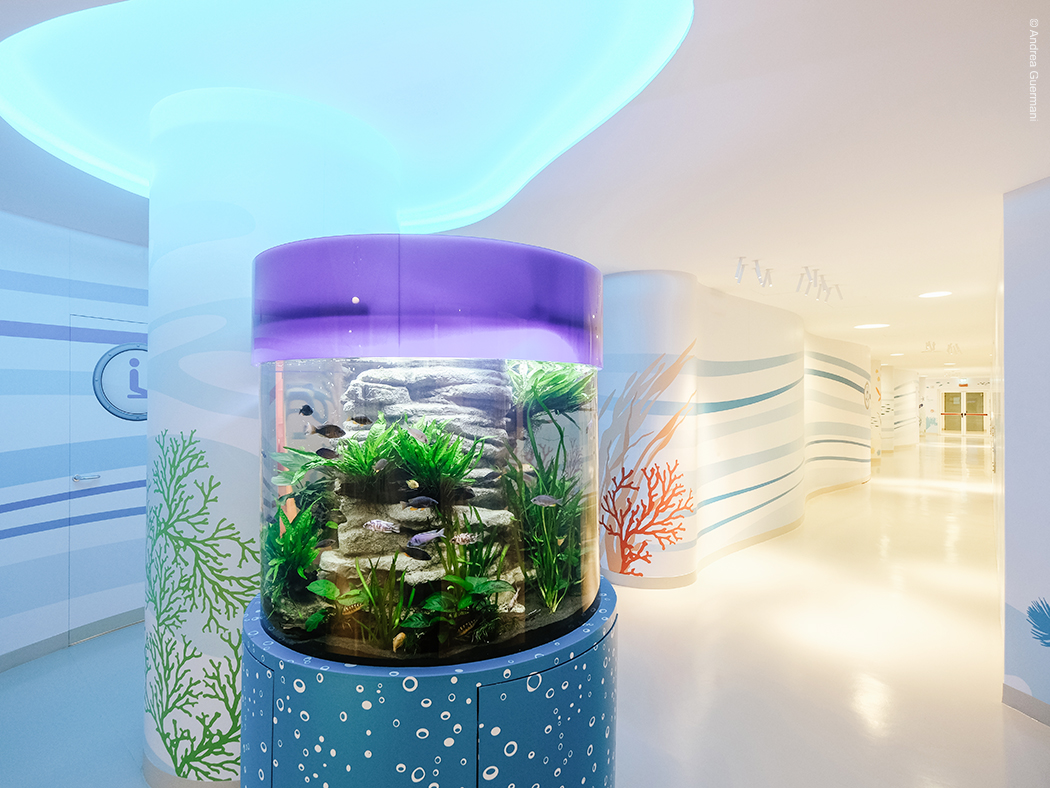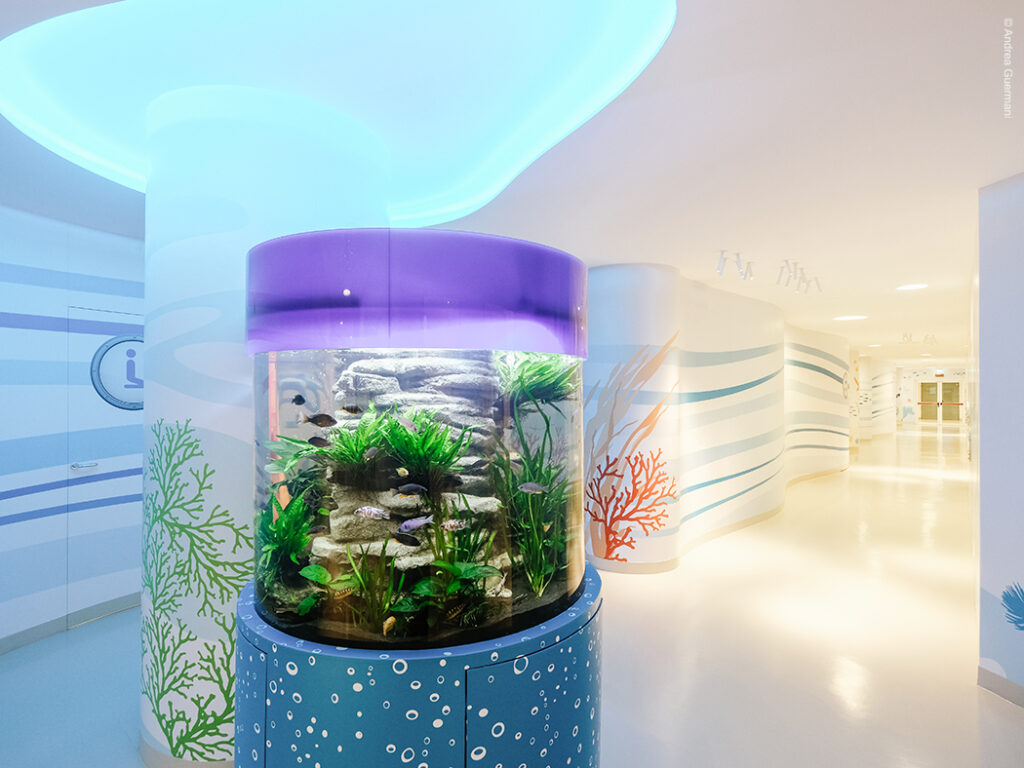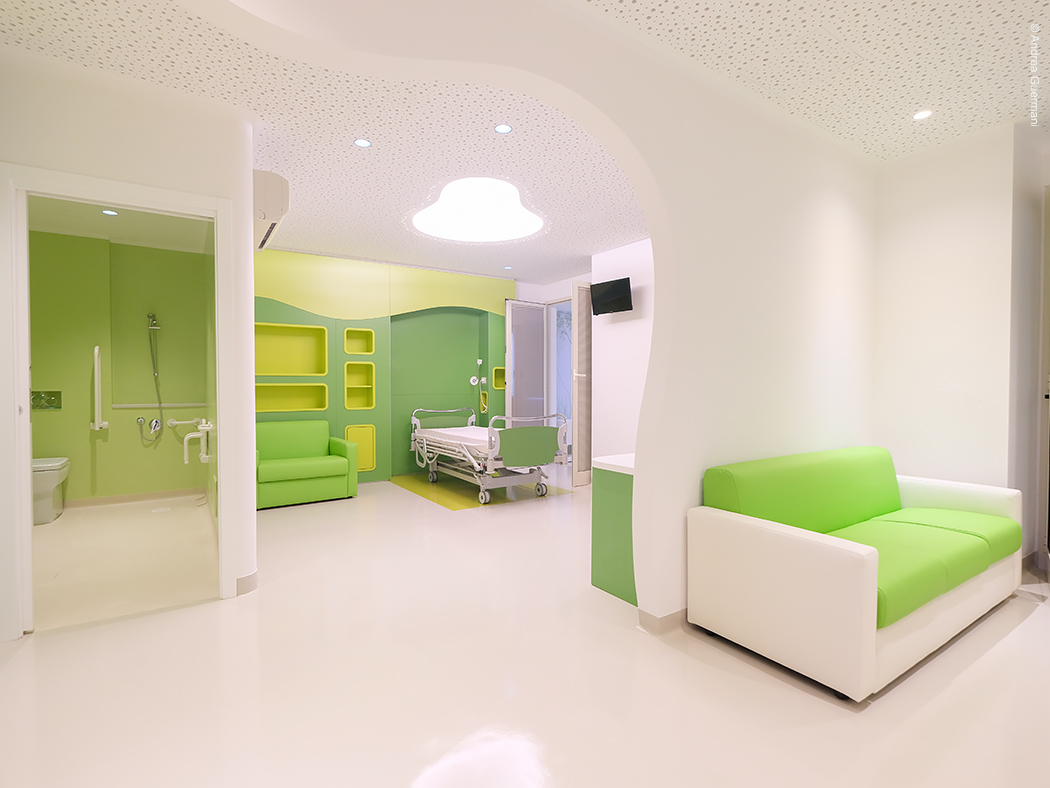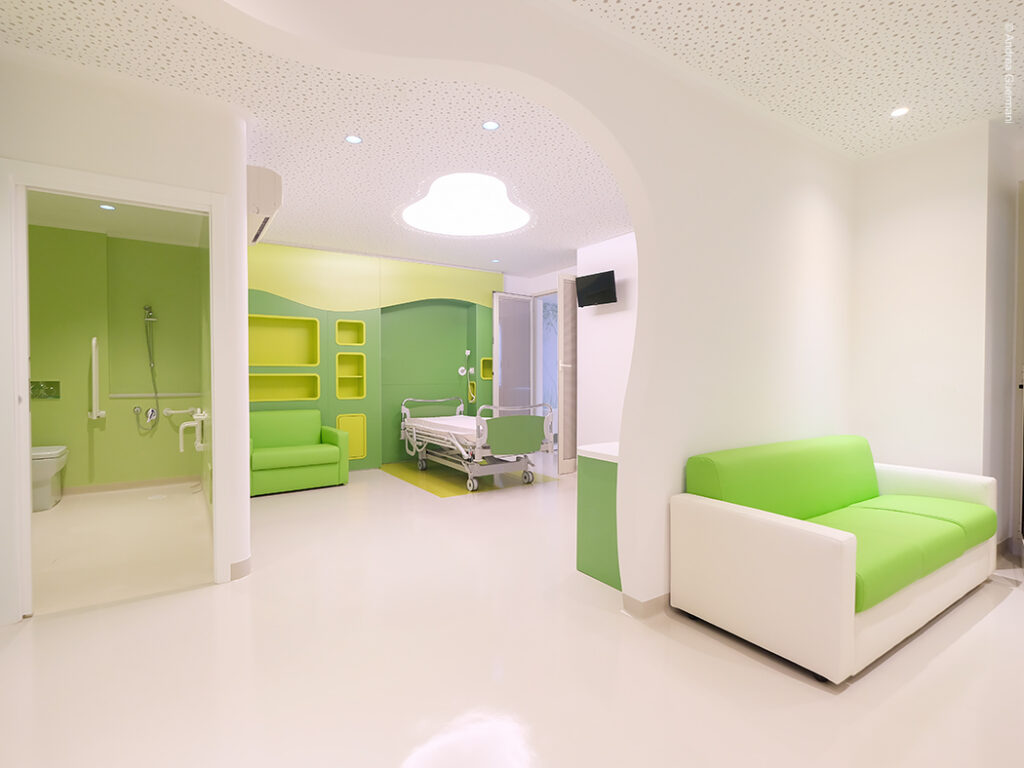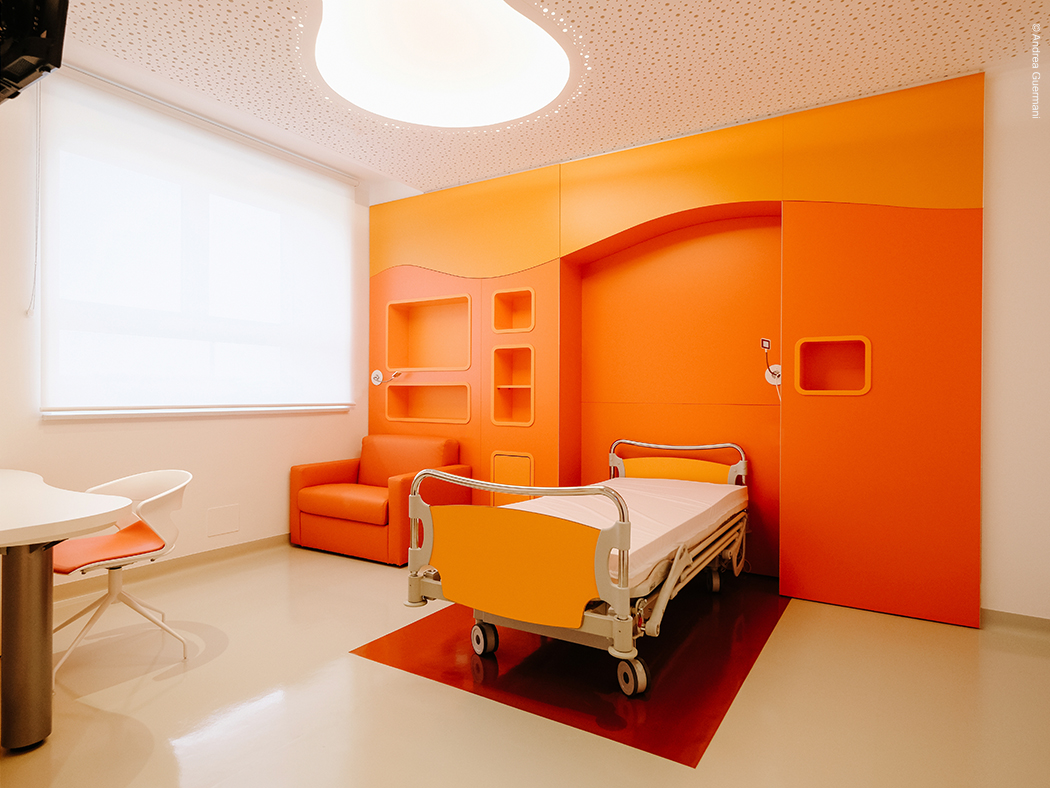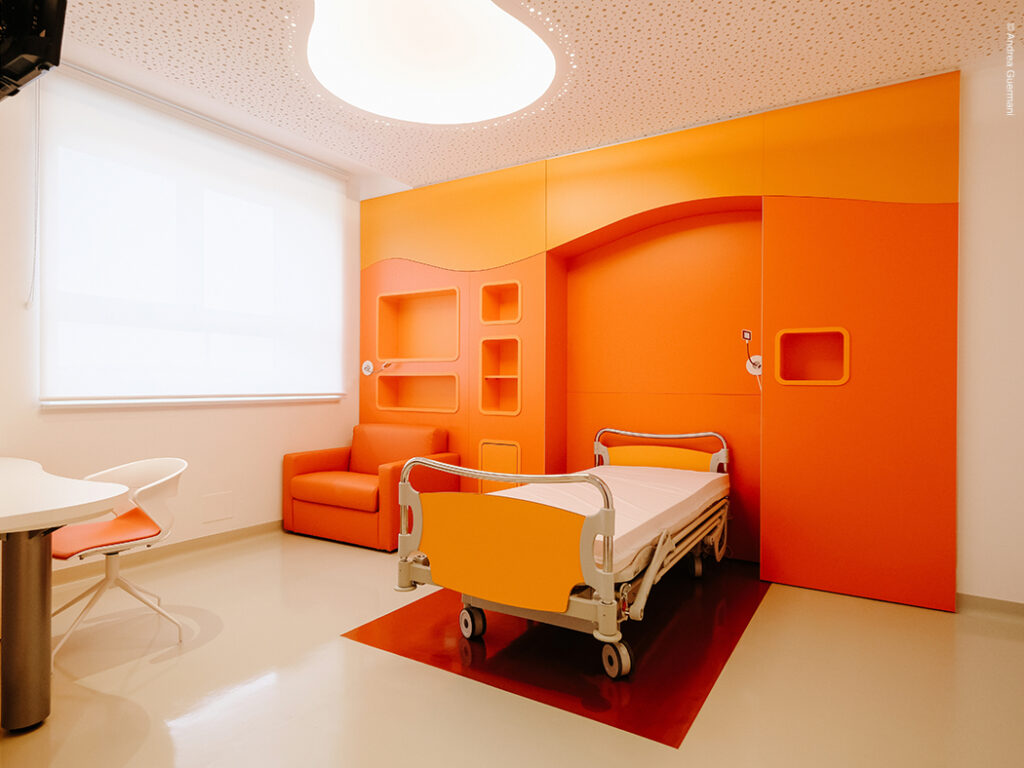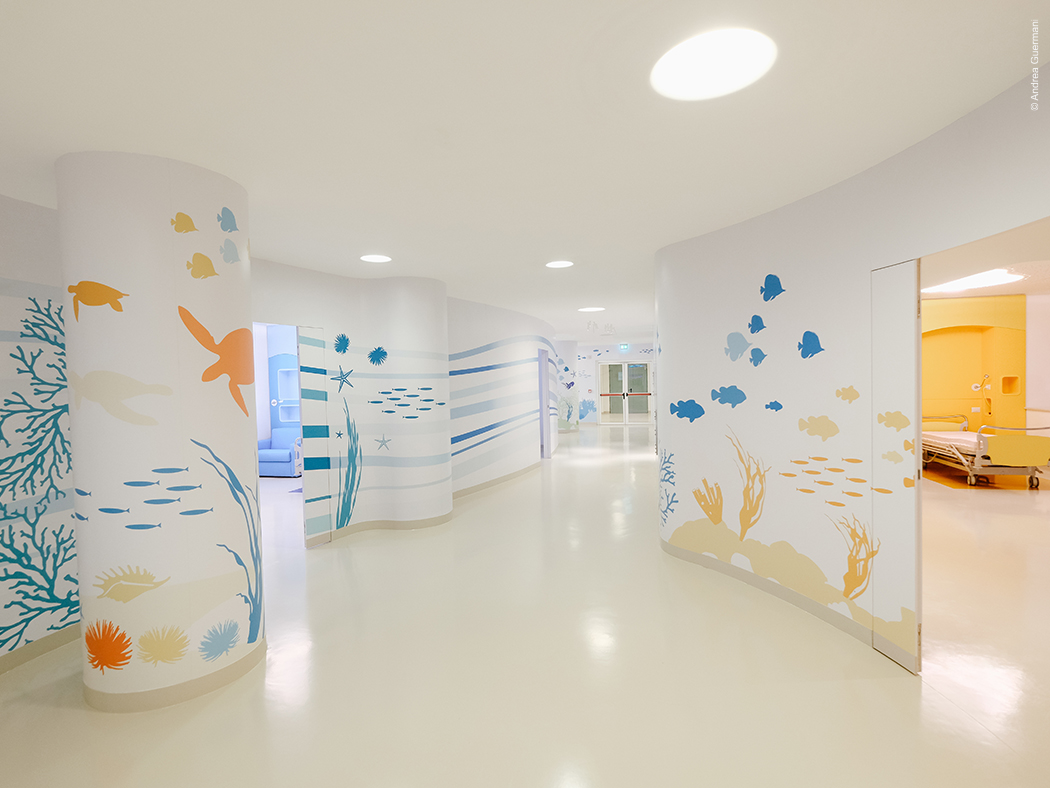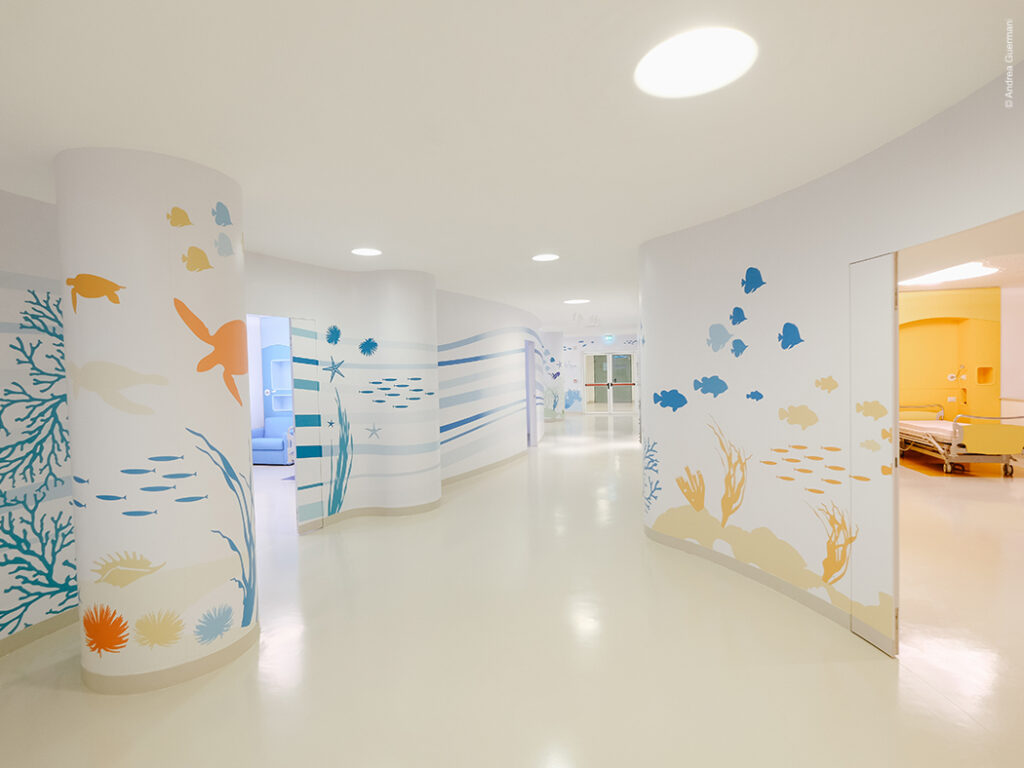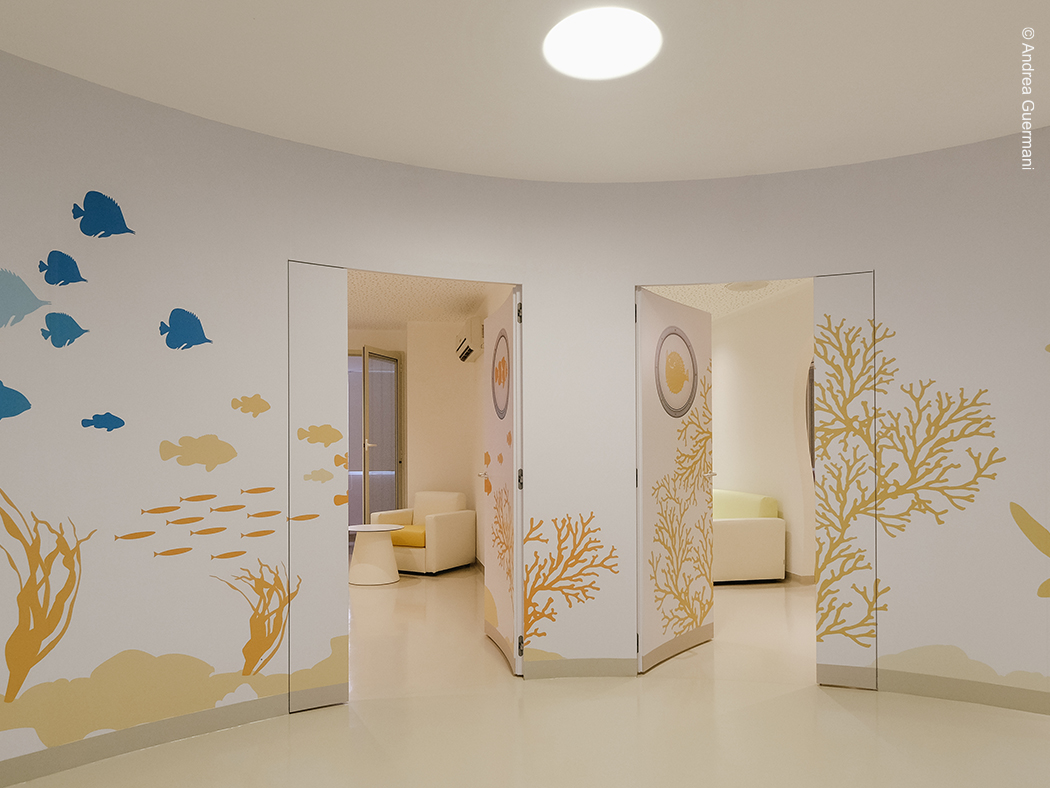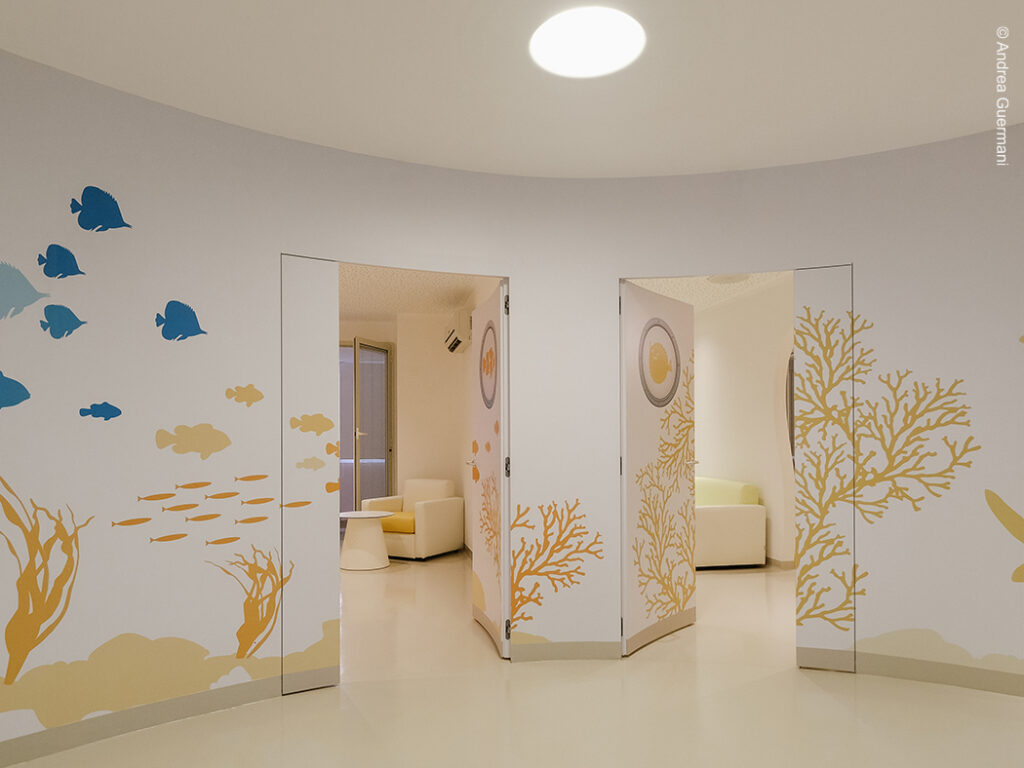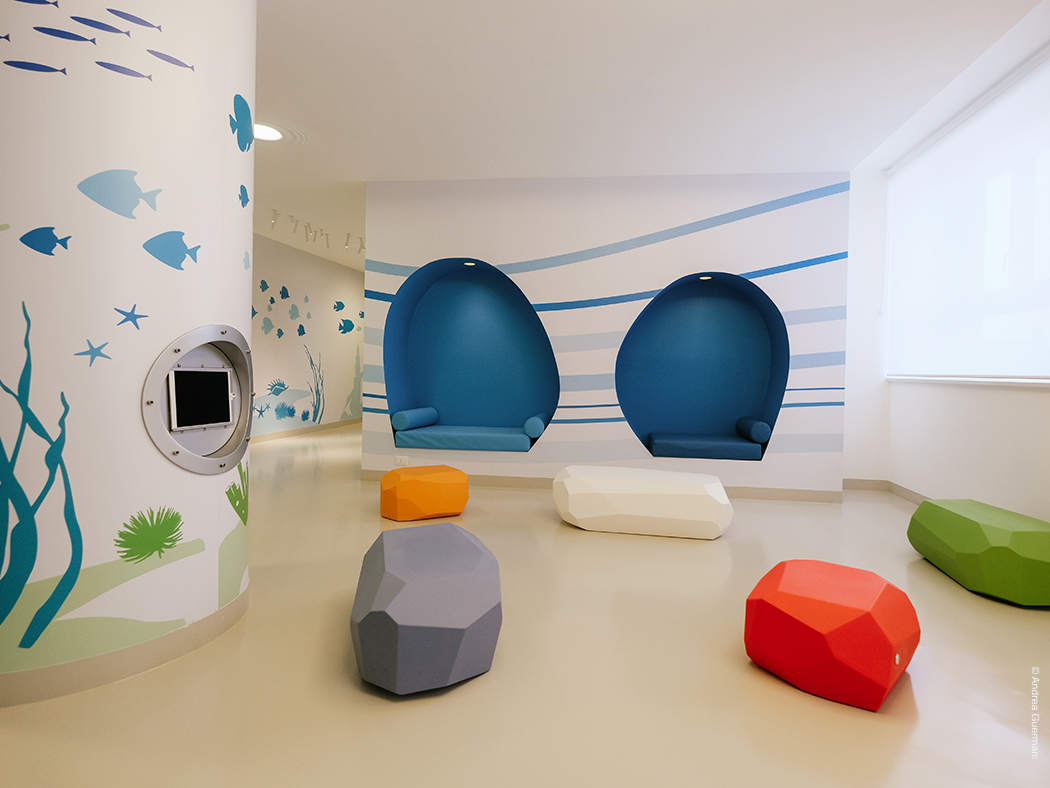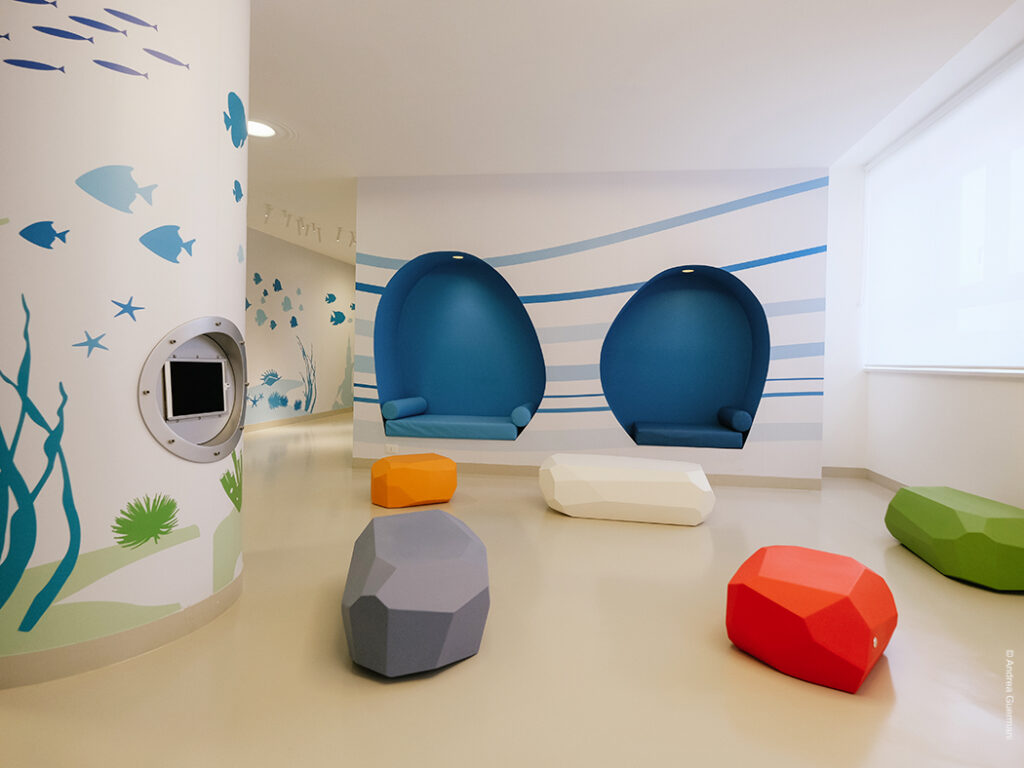 other projects with pediatrics
other projects with hospitals
Learn More About Healthcare Flooring
Get Your Project Started
Search engine
Use this form to find things you need on this site