Rubber Flooring for Better Patient Care
The design elements of a hospital have a direct influence on patient care. Flooring is particularly important to ensure patients are comfortable and staff is well-equipped to treat and care for them.
A flooring material acts as the foundation for almost every task accomplished in a hospital. It facilitates the transport of equipment, the movement of employees and the creation of the hospital's atmosphere. Whether you're an architect or designer responsible for a new construction project or a hospital operator looking to improve patient care in an existing facility, you need to find the best possible flooring option for your needs.
Though there are many types of flooring available for use in healthcare settings, including linoleum and sheet vinyl, rubber has a number of properties that make it ideal for hospital use, outperforming other materials in cleanliness, comfort and overall cost of ownership.
At Mondo Contract Flooring, we've used our 70+ years of experience in the rubber flooring industry to refine our product selection and tailor our rubber flooring materials to the needs of hospitals, clinics and other demanding environments. With the right flooring product from our selection, you can improve your hospital's environment and ability to provide efficient, effective patient care.
Bacteria Resistant Properties for Improved Facility Hygiene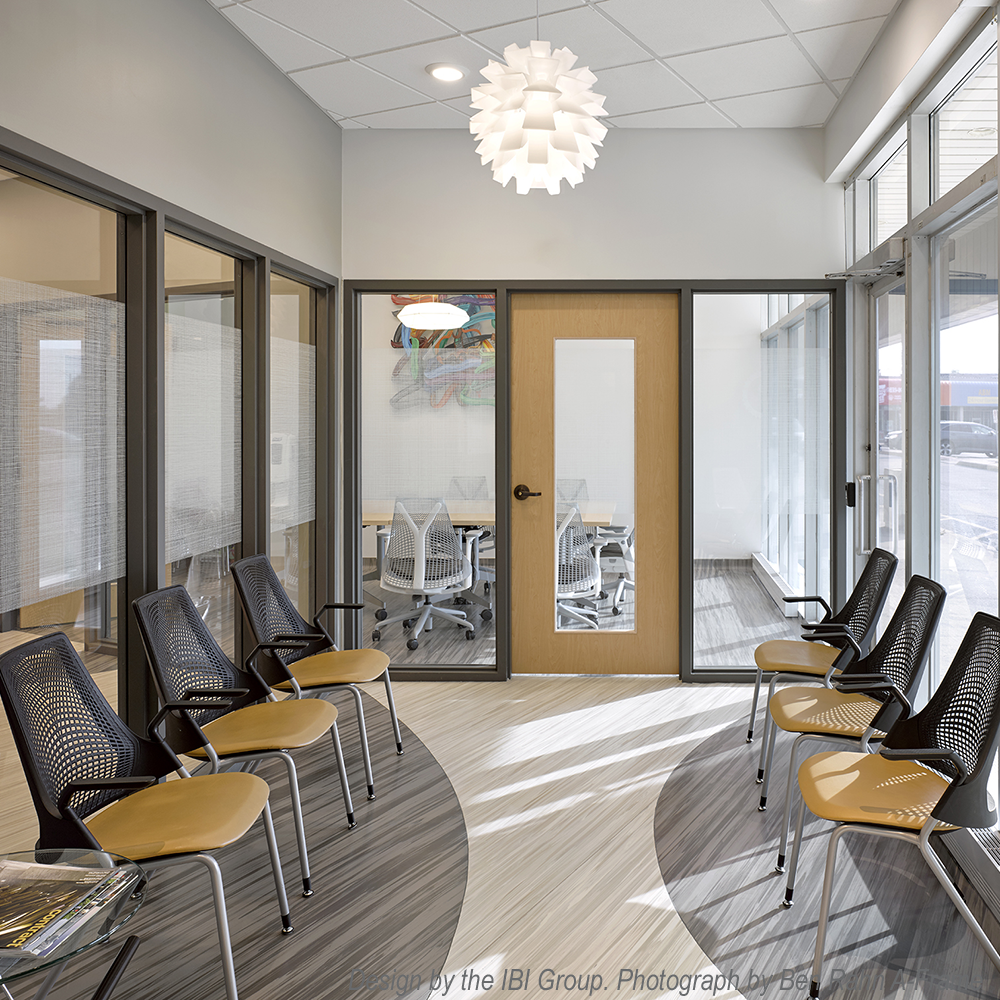 In a hospital setting, preventing the spread of diseases and limiting the presence of bacteria is an essential part of protecting patients, visitors and staff members from hospital acquired infection.
Though hospital operators may work hard to keep their facility surfaces clean, bacteria and other microorganisms can repopulate a floor's surface in a matter of hours. When someone touches the flooring or an object enters in contact with the ground, the microbes may transfer to their hands and shoes, where they can be transported around the facility and later lead to hospital-acquired infections (HAI). This problem costs the United States approximately $10 billion every year.
To prevent the spread of disease-causing microorganisms, it has become important to install bacteria resistant hospital flooring. At Mondo, our flooring becomes bacteria resistant during the vulcanization process, which results in rubber flooring that resists the spread of bacteria and other harmful microorganisms. This is done without adding agents or chemicals. Because it fights bacteria passively, our rubber flooring is an effective way for hospitals to keep microbial populations under control for safer rooms and improved patient care.
Mondo's rubber flooring products also hinders bacteria growth through flash coving, eliminating the cracks and crevasses where microbes often linger. Because our flooring contains no plasticizers and no fillers, it will not shrink or crack over time. Not to mention, it also features a smooth and non-porous surface for a sleek design.
Sound-Absorbing and Anti-Fatigue Material for a Comfortable Environment
Comfort is also an important part of delivering quality patient care. Employees need to be comfortable throughout their shifts to perform at the best of their abilities and patients need quiet, comfortable surroundings to recover efficiently. Our anti-fatigue rubber flooring for hospitals also helps promote quality patient care by keeping staff light on their feet. With our cushioned rubber flooring, hospital workers will feel more comfortable throughout the day, making them capable of caring for more patients and working more efficiently.
Our rubber flooring for hospitals is also sound-absorbent. The rubber material's sound-absorbing properties help keep hospital corridors quiet, reducing patient stress and anxiety and promoting better rest. This is particularly important in hospitals where patients may remain for extended stays. In some other treatment settings such as dialysis centers, patients may spend many hours every week, compounding noise fatigue and further highlighting the importance of sound control.
Reduced Maintenance Requirements for Lower Cost of Ownership
Hospitals have a dedicated amount of their budget to spend on flooring. As a result, healthcare facilities need access to high-quality flooring material with a low overall cost of ownership.
When you choose Mondo's flooring options for hospital patient rooms and other related applications, you will see great results for a lower overall cost. Though rubber flooring may be more expensive to install initially, it provides durable performance and requires no stripping or waxing as part of maintenance. There's no need to purchase expensive cleaning chemicals or equipment and the time saved on training, maintenance and room turnover mean significant savings.
The lower maintenance requirements can quickly result in tens of thousands of dollars in savings, making the investment well worth it for most hospitals and healthcare facilities looking to improve the patient experience.
Choose Rubber Flooring for Your Hospital or Healthcare Facility
Thanks to its bacteria resistant, sound-absorbing, anti-fatigue and low-maintenance properties, our rubber flooring has the potential to greatly improve quality of patient care in hospitals and other medical facilities. It's for this reason that Mondo Contract Flooring has dedicated the last 70 years to developing, manufacturing and distributing the best rubber flooring on the market.
Unlike some companies, which offer rubber flooring alongside various other materials, Mondo focuses entirely on rubber. We engineer our rubber flooring products to provide high-performance by design and have them third-party tested against stringent certification requirements such as GREENGUARD Gold, to ensure they live up to our customers' needs. Our products are sold in the United States, Canada and nearly 200 other countries worldwide.
If you're looking to purchase rubber flooring for better patient care in your hospital, Mondo wants to help. See how our products have benefited healthcare centers in the past, browse our selection of rubber flooring products online or reach out to us for more information today.
Learn More About Healthcare Flooring