Waterjet Cutting For Rubber Flooring Design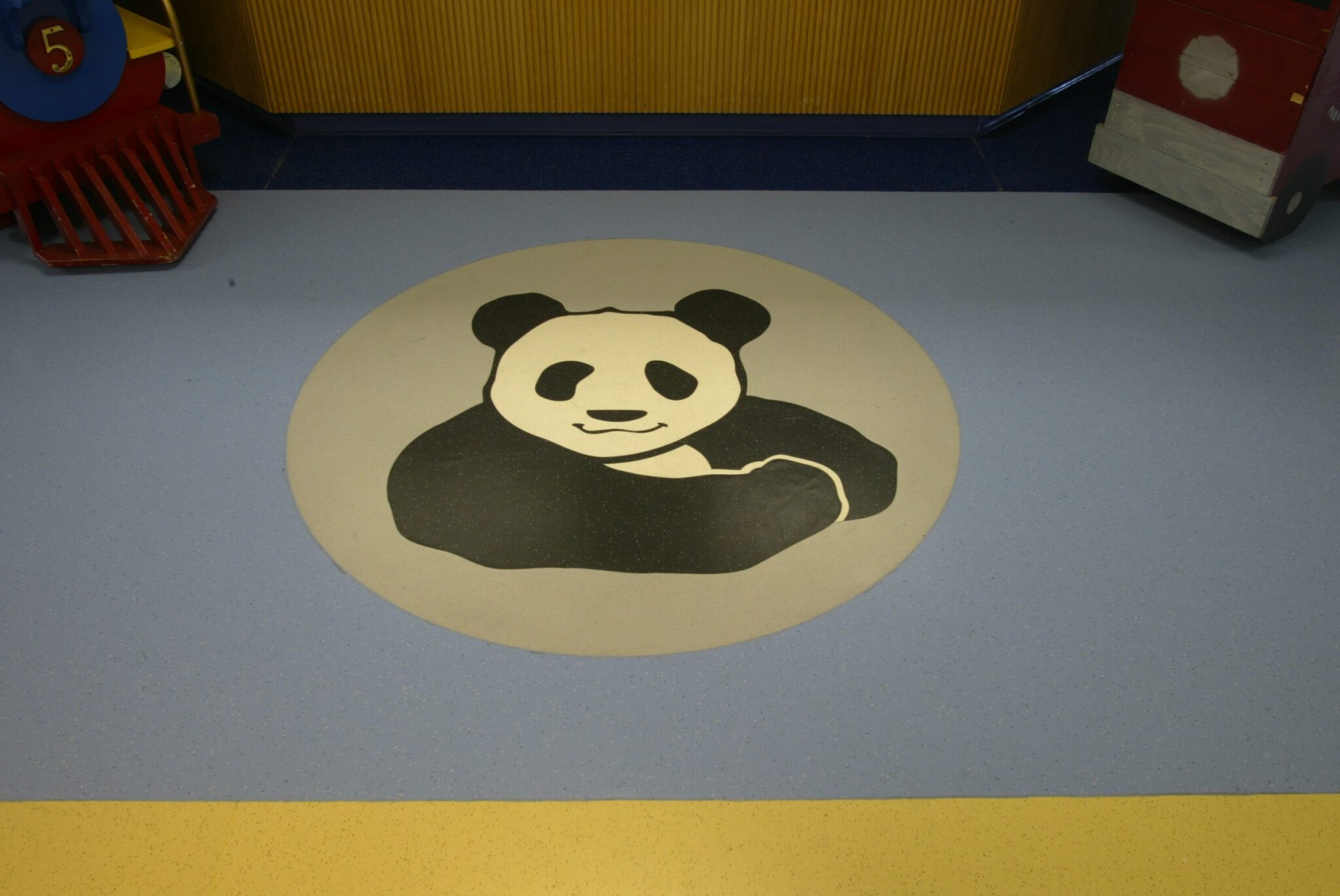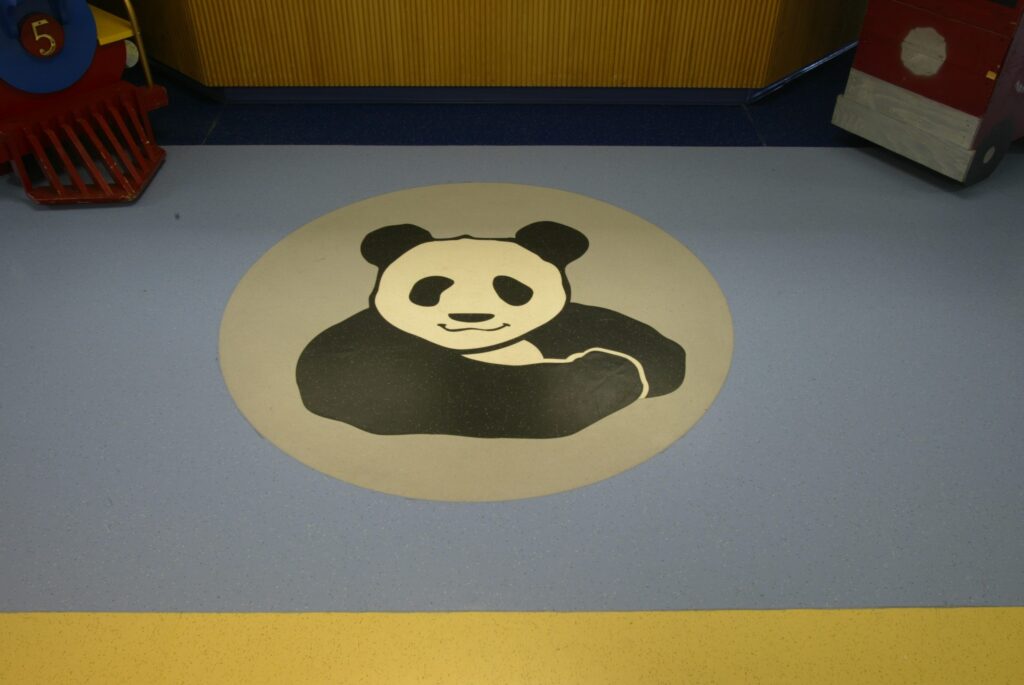 Thanks to the precision and robustness guaranteed by waterjet cutting technology, design possibilities are limitless. As rubber is dimensionally stable, it is particularly well suited to this process.
Inlaid logos can inspires teams, students and employees while shapes can help guide visitors within your walls. This technology allows for precise cutting with no distortion. The waterjet cut can be tailored to your individual needs to create a truly unique spotlight that will last as long as your floors.
What Is Waterjet Cutting?
A waterjet cutter is a tool that uses an extremely high-pressure jet of water, or a mixture of water and an abrasive substance, to cut a wide range of materials. It is ideal for a commercial rubber flooring custom cut for a number of reasons: 
Design flexibility: The sharp water stream easily and accurately cuts through the rubber so that the exact desired shape can be achieved. It is also precise enough to create intricate details.
Superior edges: Waterjet cutting can ensure burr-free edges that fit into one another seamlessly.
Accurate: Waterjet cutting provides unbeatable accuracy and precision.
Minimal defects: As a cold cutting process, waterjet cutting produces no heat, which minimizes the chance of surface deformation.
When it comes to creating outstanding flooring designs, waterjet cutting provides the high-quality results you're looking for.
Why Choose Rubber Flooring From Mondo Contract Flooring?
There are many benefits to choosing one of our rubber flooring options, especially for a rehab center or school environment: 
Durable: Our highly resilient rubber flooring offers chemical and stain resistance as well as wear and abrasion protection. This is ideal for high-traffic areas in locations such as hospitals, schools and rehab centers.
Cost savings: You don't need to purchase costly diamond pad systems or plan for stripping or waxing because rubber flooring does not require any of those steps as part of its maintenance. Our rubber flooring is easy to clean and maintain, leading to significant savings on maintenance costs. 
Safety: Our slip-resistant rubber flooring helps make accidents less likely to occur. Rubber flooring also provides superior fungal, bacterial and microbial resistance to help prevent the spread of germs. Additionally, our rubber flooring is Class 1 fire rated for extra protection in the event of a fire.
Comfort: The surfaces you walk on play a big role in how you feel in any environment. Our rubber floors have anti-fatigue properties to increase underfoot comfort. 
Noise absorption: Rubber flooring can absorb noise and help improve acoustics, making it ideal for busy areas where too much background noise can create an uncomfortable environment and impact the users' experience. 
Long life expectancy: Our rubber flooring has a proven track record of its extensive lifespan, so you won't have to worry about frequent replacements or repairs. 
Warranty: Our flooring is incredibly durable and reliable, and we even offer a 15 year wear warranty on all our flooring options.
All these benefits combined with the fact that rubber flooring is well suited to waterjet cutting makes our flooring an ideal choice for any settings where inlaid rubber logos and other designs on the flooring are desired.
Our Rubber Flooring Options
We offer nine different flooring styles that each come in a variety of color options. All of our flooring is well-suited to waterjet cutting, and it can be created to your exact specifications. A few of our most popular flooring types include:
All of our options are well-suited to inlaid rubber designs, and we can advise you on what might work best for your space.
Choose Mondo Contract Flooring for Your Inlaid Custom Design Projects
If you're looking for commercial rubber flooring with a custom cut, Mondo Contract Flooring has the products and services you need. We offer a large selection of rubber flooring options and waterjet cutting services for the perfect inlaid rubber logos and other custom designs.
We are proud to produce rubber flooring for a wide variety of industries. Browse examples below of our inlaid custom work created by waterjet cutting. For more information about this service or any of our other products, complete our online contact form, and we will get back to you as soon as possible.