Dharma

---
---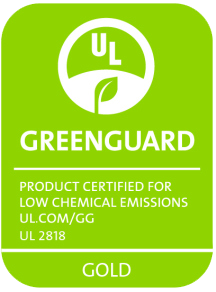 Contemporary Rubber Flooring for Commercial Buildings
Mondo Dharma is a rubber flooring material designed for use in a range of commercial settings. Dharma features a smooth surface with a high concentration of micro-granules, making it an ideal option for balancing style and function.
Architects and designers can use Dharma's many color options to create unique indoor environments, while building operators will enjoy this flooring's performance and ease of maintenance. Over 70 years of experience has allowed Mondo Contract Flooring to give Dharma all the qualities you expect from a contemporary rubber flooring, whether you hope to transform an existing commercial space or build a new one.
Italian-Designed Rubber Flooring in a Range of Colors
The appearance of a commercial space impacts the experiences of guests, customers and employees. It also expresses the building's personality and defines its overarching design. You want to choose a rubber flooring material that sends a powerful message and makes people feel welcome. We offer Mondo Dharma in 20 different colors, ranging from subtle tans and grays to bold red and orange. Dharma's surface comes speckled with a high concentration of micro-granules for added interest.
Mondo Dharma is 2 millimeters thick and comes in rolls and tiles. The rolls measure 6 feet, 2 inches by 45 feet, 11 inches and allow for easy flash covering, while the tiles measure 2 feet by 2 feet and enable the creation of more intricate designs.
Rubber Flooring for Challenging Commercial Environments
Different commercial buildings have different requirements for flooring performance. Mondo Dharma exceeds most performance needs by providing the following benefits:
Durability: Dharma is a rubber flooring durable enough to withstand high foot traffic.
Acoustic properties: Dharma's rubber material absorbs sound instead of reflecting it. This characteristic helps maintain a quiet, relaxed environment in hospitals, K-12 schools and universities.
Slip-resistance: Dharma features a slip-resistant surface that fully complies with the floor and ground surfaces specifications in the Americans with Disabilities Act (ADA). Slip-resistant flooring helps keep visitors and employees safe.
Simple maintenance: Our flooring materials require no special coatings or expensive cleaning systems for routine care. Simplified maintenance can save building owners tens of thousands of dollars over time. Mondo Dharma also provides resistance to bacteria to keep facilities as clean as possible.
Mondo Dharma makes an excellent flooring choice for schools, hospitals, universities, retail stores, cultural centers, transportation hubs, corporate offices and other demanding commercial environments.
Learn More About Dharma Rubber Flooring
Mondo Dharma comes with a 15-year wear warranty, so you can trust it to perform well and feel confident choosing it for your building or redesign project. Mondo Contract Flooring focuses exclusively on rubber. This commitment allows us to consistently deliver beautiful, high-quality rubber flooring options like Dharma. We can recommend certified installers to ensure you receive a long-lasting finished product.
Our sales representatives are located in many countries around the world, including the United States and Canada. Learn more about Dharma by contacting us today.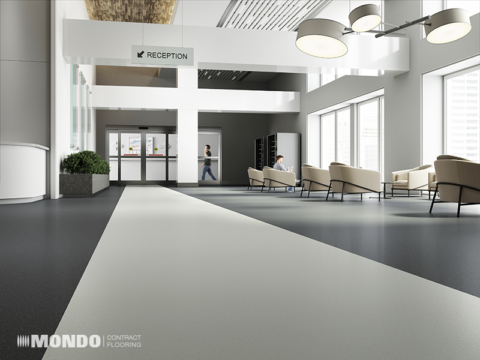 Comments are closed