Biomedicum labs – Karolinska Institute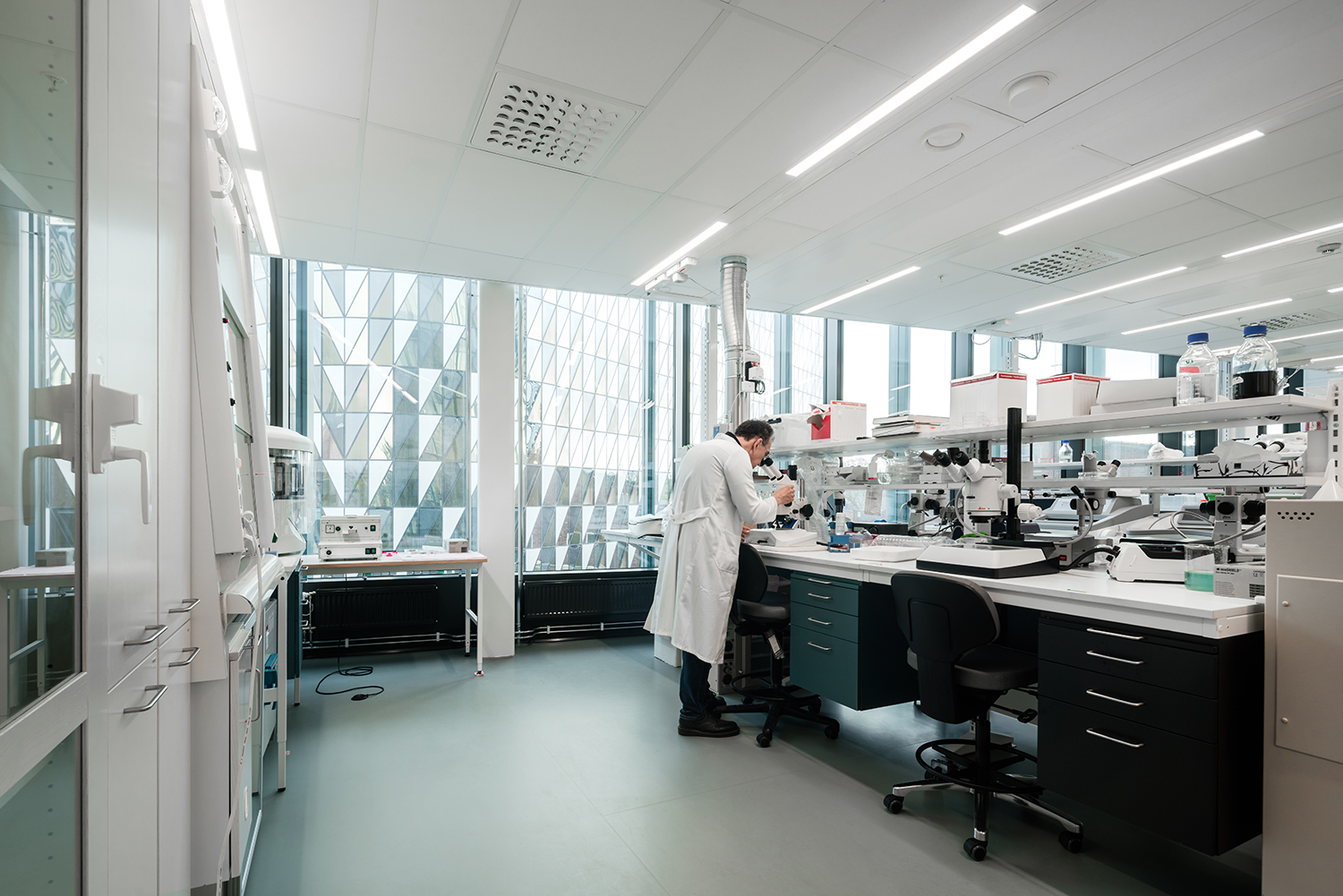 The new laboratory building, Biomedicum, is to be the powerhouse for research at the Karolinska Institute in Stockholm, one of the world's leading medical universities, known – amongst other things – for selecting the recipients of the Nobel Prize in medicine and physiology. The new building won the Årets Bygge 2019, an annual prize for the best Swedish public building. The original architecture of the Institute, dating back to the 1930s, had the laboratories spread all around the campus. The design by C.F. Møller Architects combined all the units in a single structure.
The new building meets the need for modern, flexible spaces that promote seamless collaboration between the various research and study environments. The building is home to around 1,600 researchers and staff. Modern research requires complex environments, with groups of users in need of dynamic, stimulating spaces. These are sustainable constructions that become a point of attraction for its context and for local citizens.
The centre has four buildings gathered around a full height atrium, with large skylights to let in the sunlight and facades entirely in glass. The large green atrium, which is the heart of the building, becomes the ideal continuation of the campus park. This gives Biomedicum a space that reinforces interdisciplinary meeting and knowledge-sharing in an informal, relaxed environment. The laboratories were the focus of our intervention as well, where we provided our Uni rubber flooring in custom color U127 for a total surface of 215,278 square feet. Rubber proved once again to be the best choice for laboratories due to its features of resilience, hygiene, anti-microbial properties and the ease of thorough cleaning.
Photo credits Mark Hadden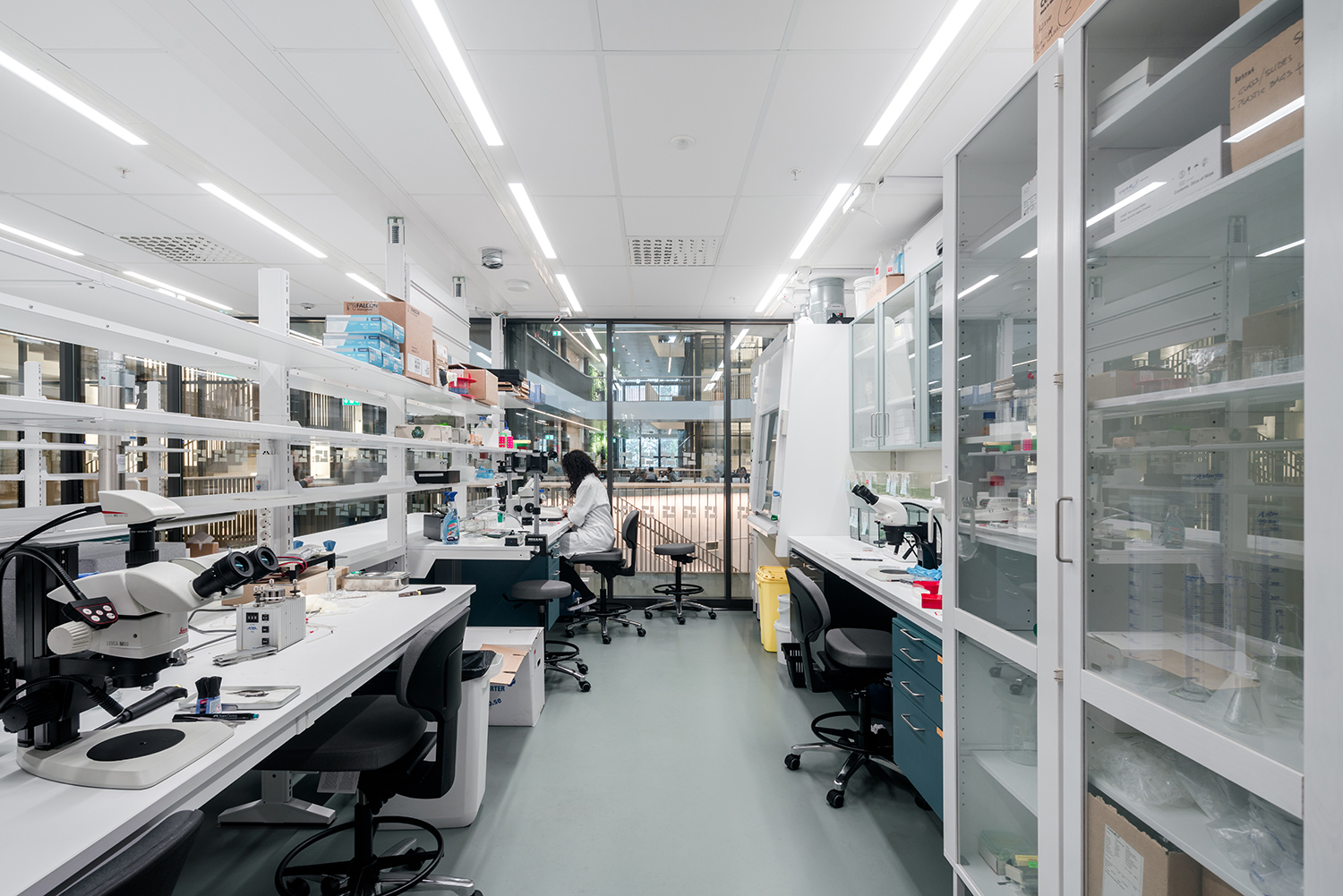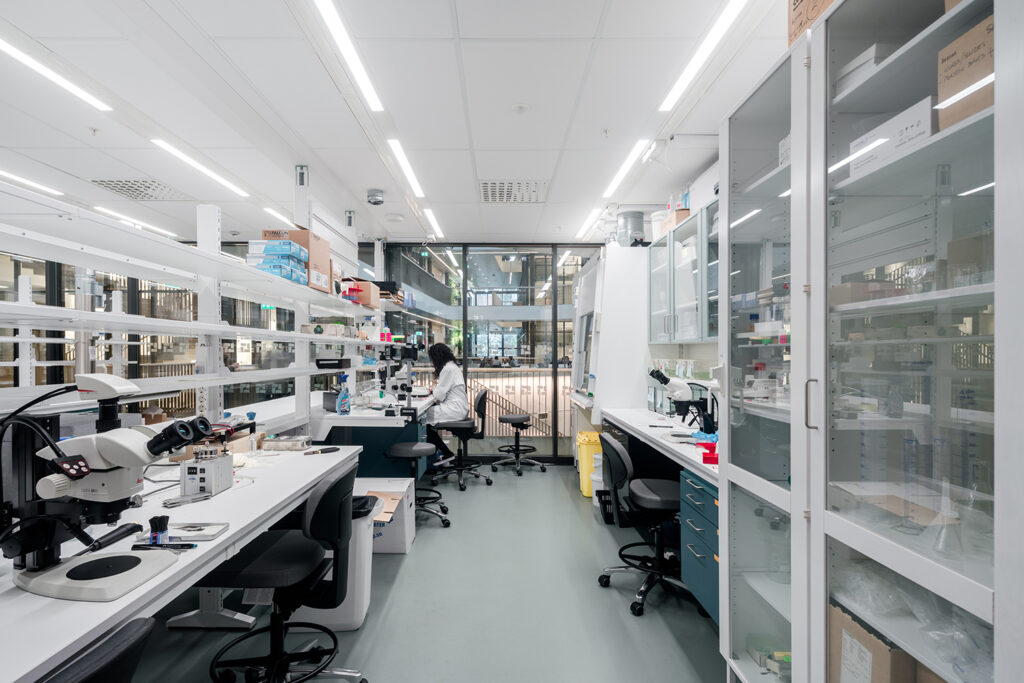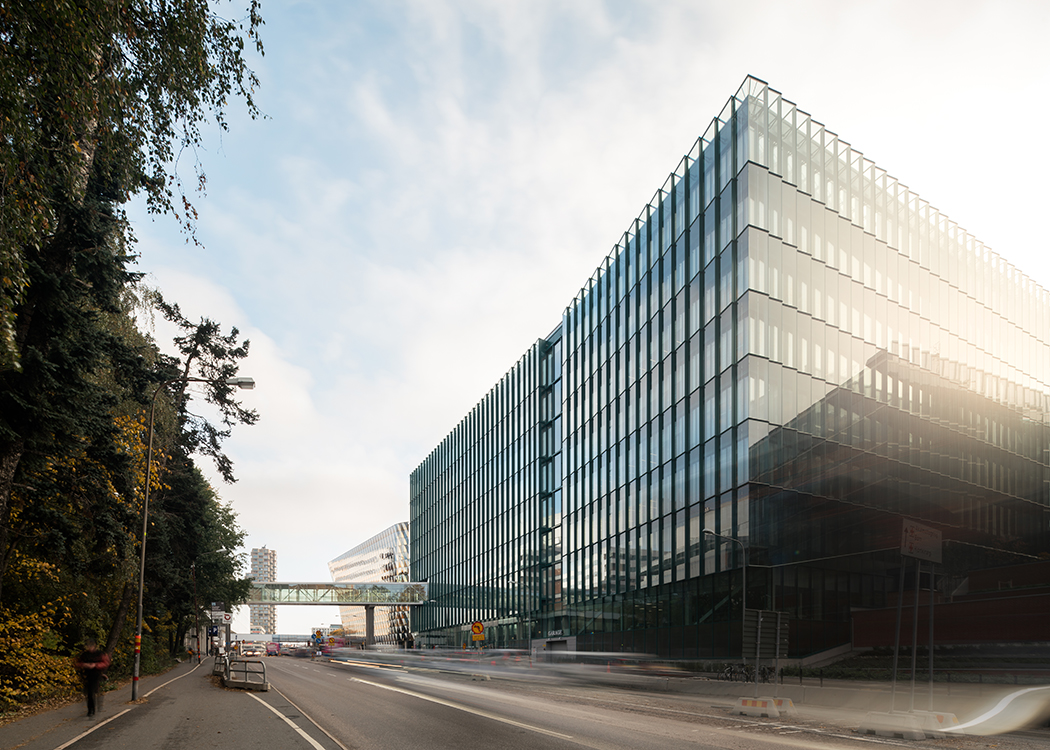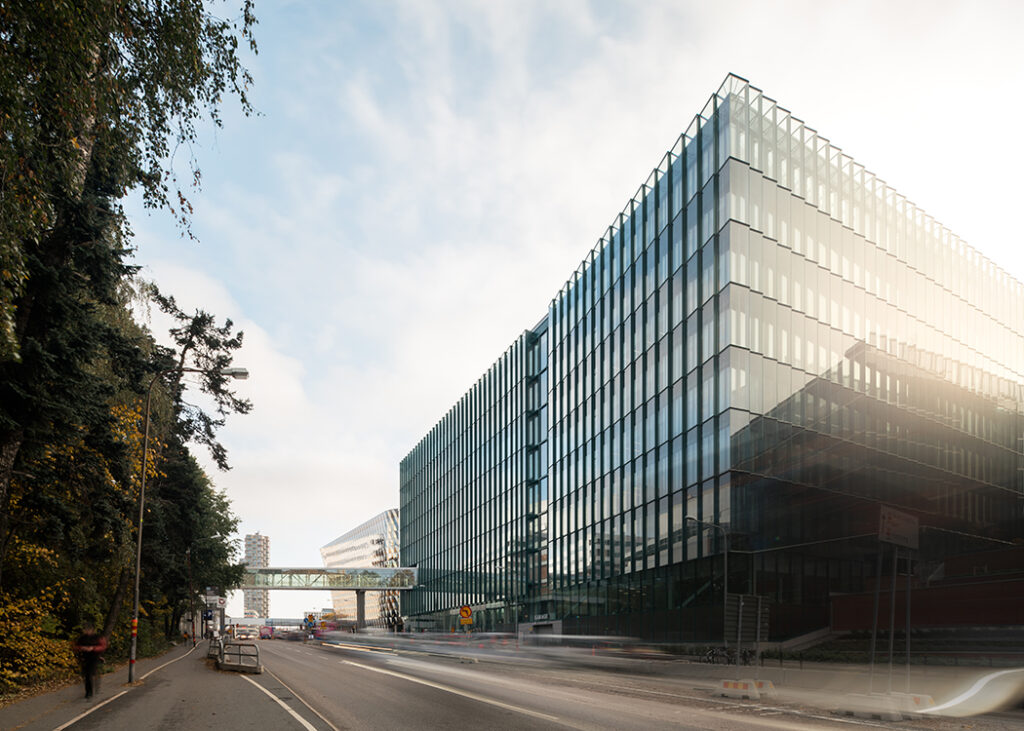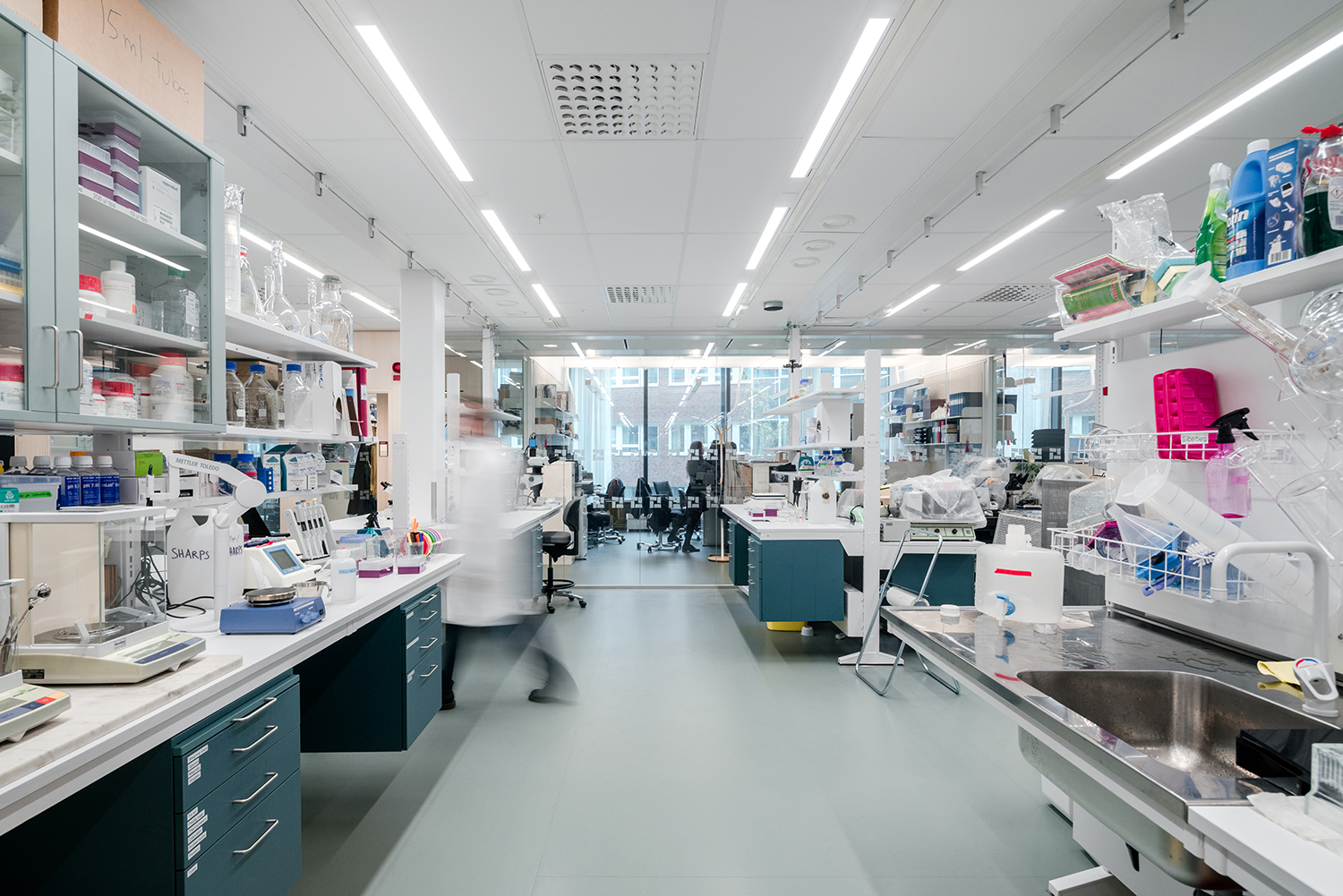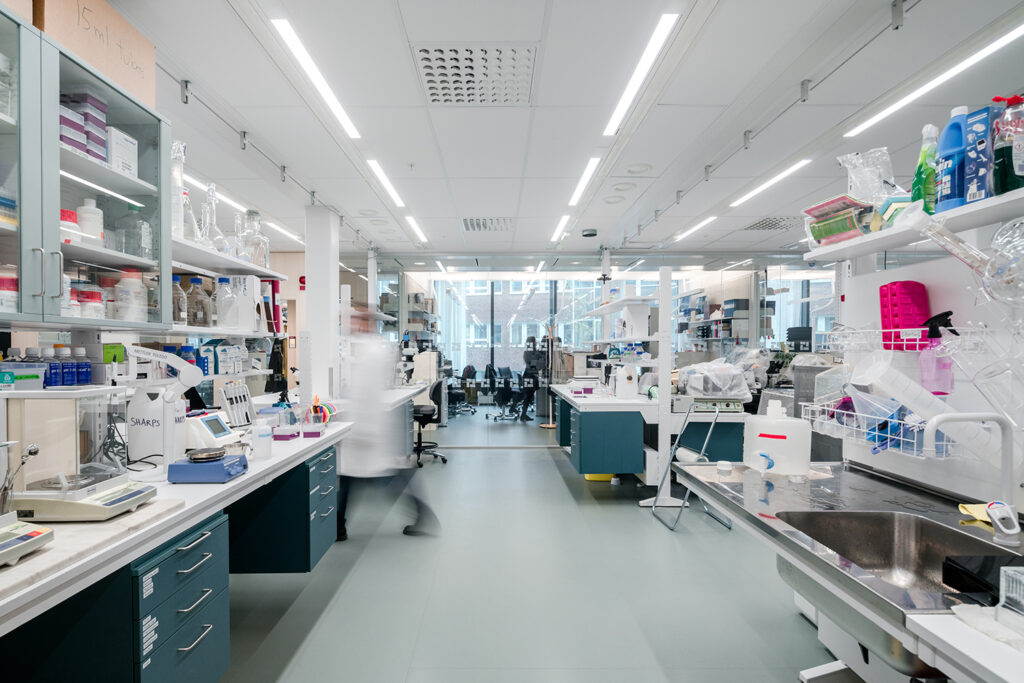 other projects with laboratories
Learn More About Lab & Life Science Flooring
Get Your Project Started
Search engine
Use this form to find things you need on this site