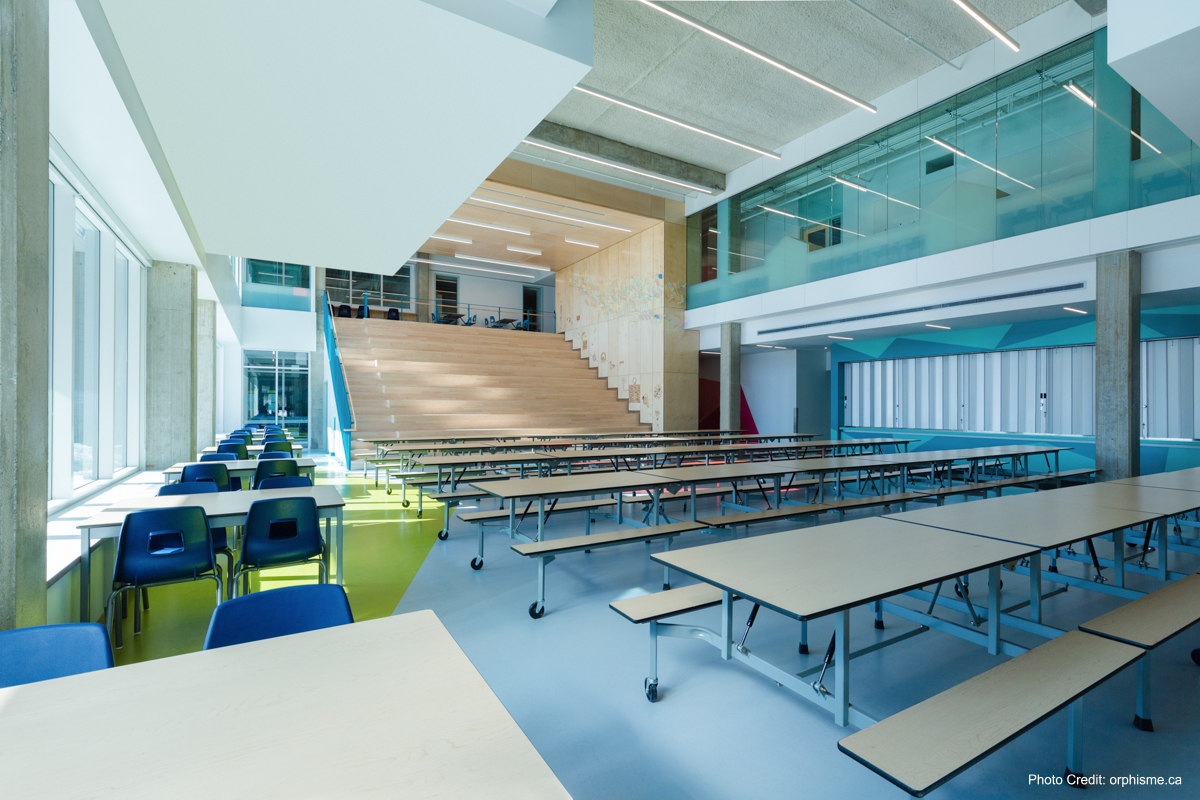 The New Innovative school in Greenfield Park, Quebec is a modern facility that combines two existing schools to gather all grades from K-12 under one roof. It follows in the footsteps of the two previously separate schools with an alternative curriculum.
With architectural firm Menkès Shooner Dagenair Letourneux having developed the building, the contemporary architecture incorporates distinctive features that mirror the school's modern teaching philosophy. Spreading over three-storey, the facilities house classrooms, project rooms, common areas, a large library, a double gymnasium with a stage and a cooking workshop. The project rooms and common areas especially are meant to foster collaborative work and community involvement. A focal point, the central cafeteria is a large and bright space opened on two levels. The tiered benches installed there serves as both additional seating and a connection from the ground floor to the first floor.
Over 46,650 square feet of Mondo Contract rubber flooring were used for the building. Harmoni, Kayar, Terranova and Uni were chosen in 11 different shades and colors to create a design that enhances the architectural features. Bright colors were added to most spaces to create an inspiring, vibrant and modern atmosphere.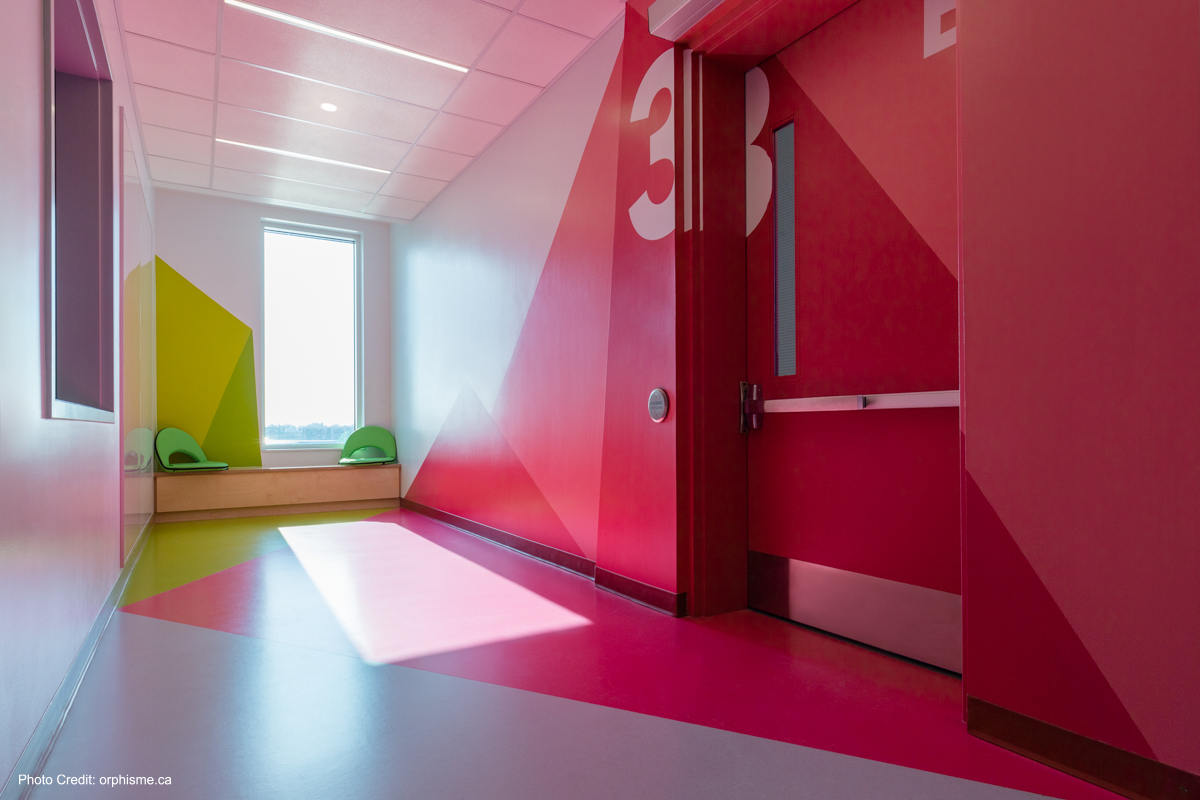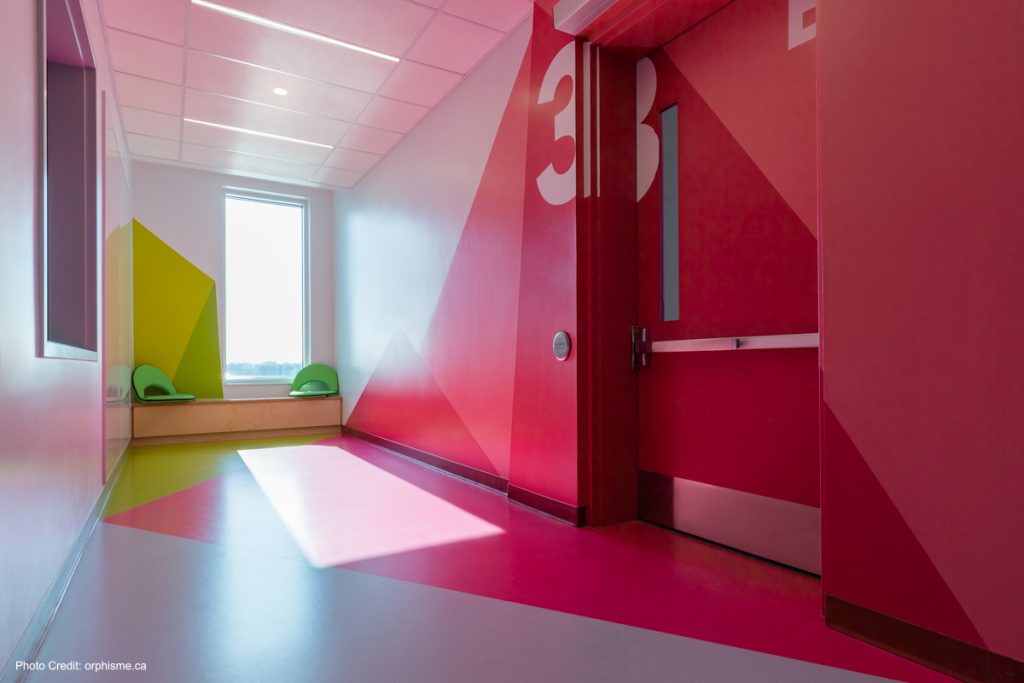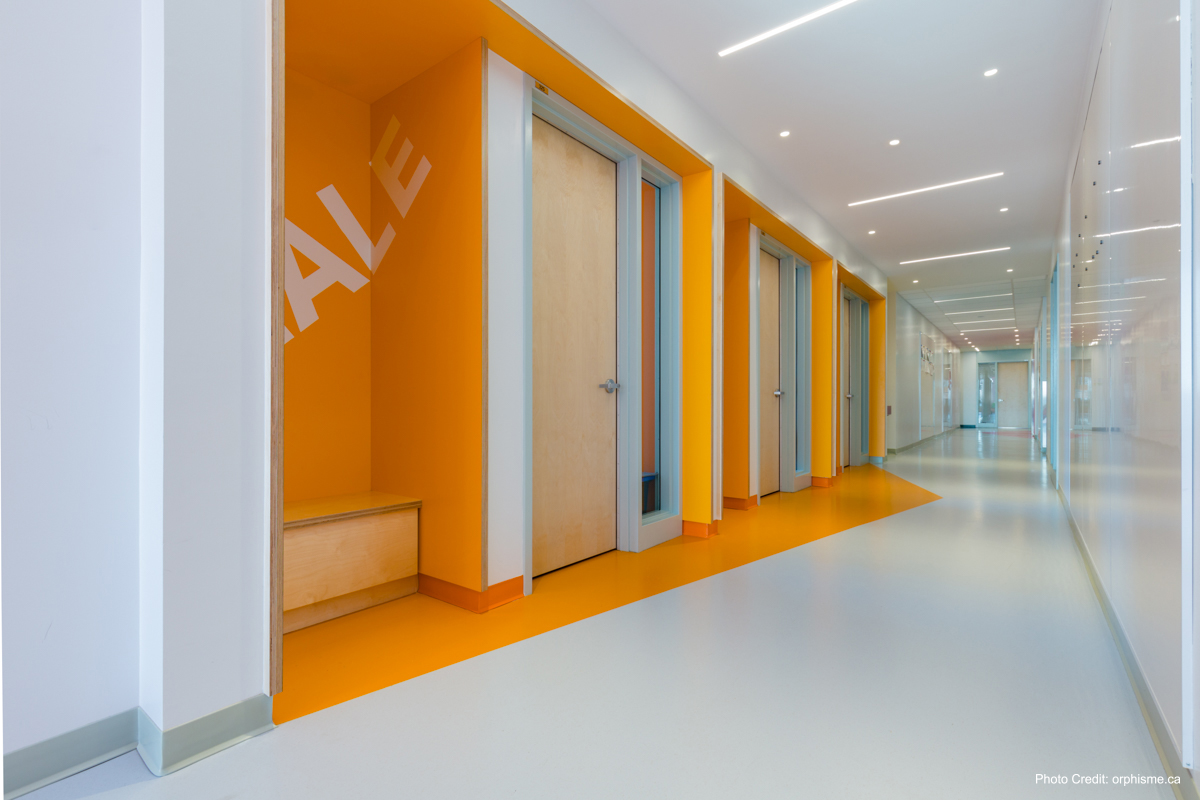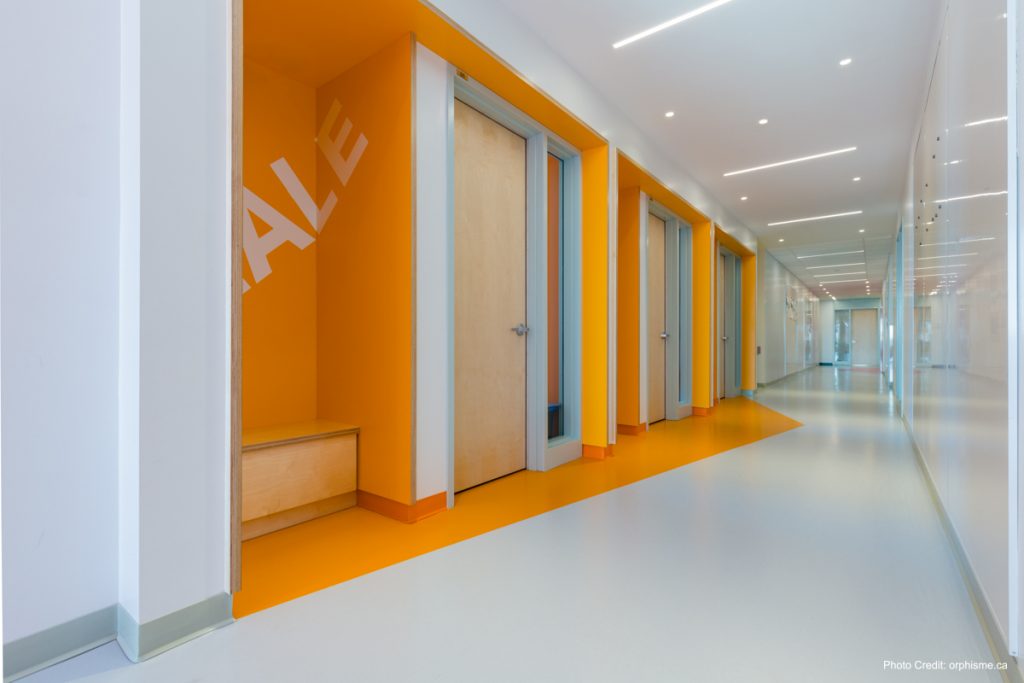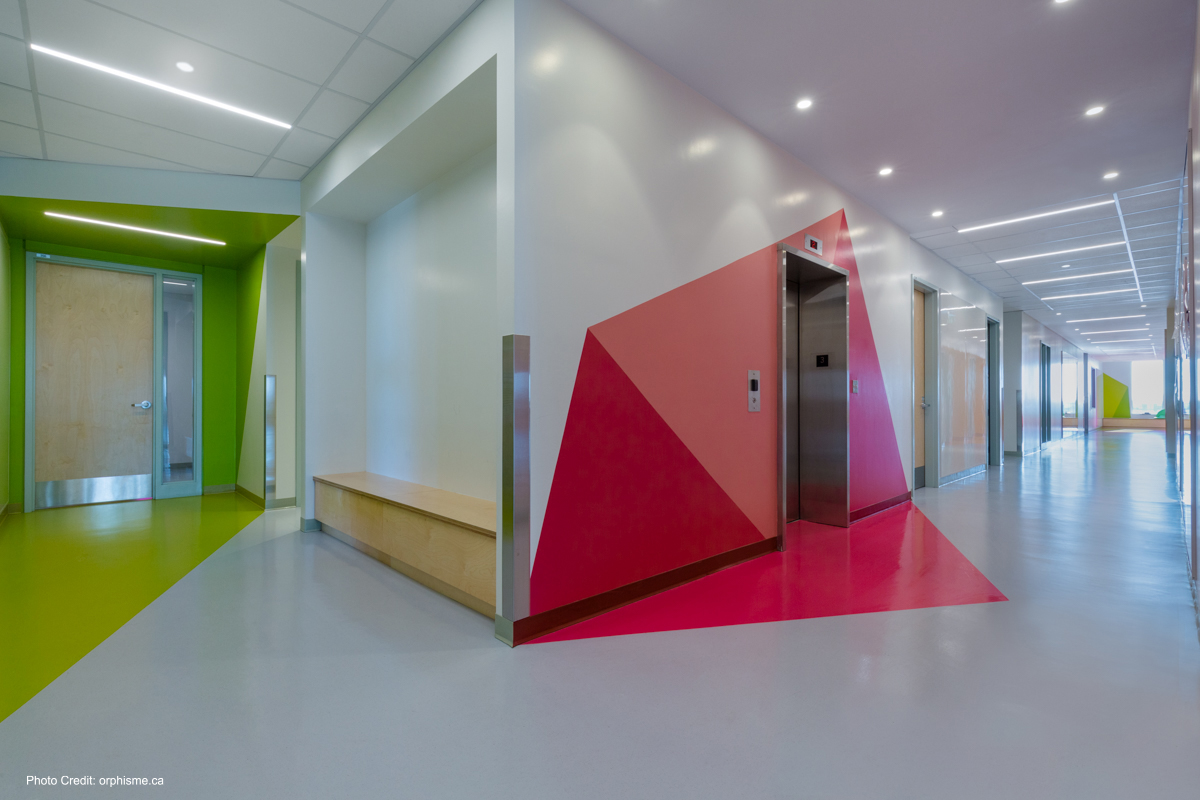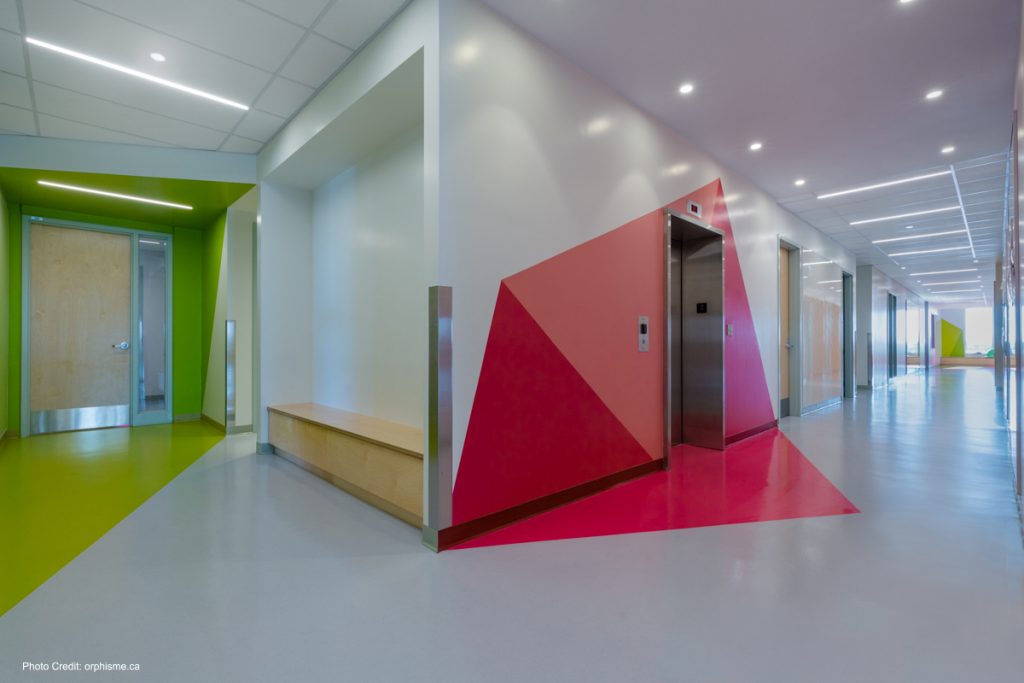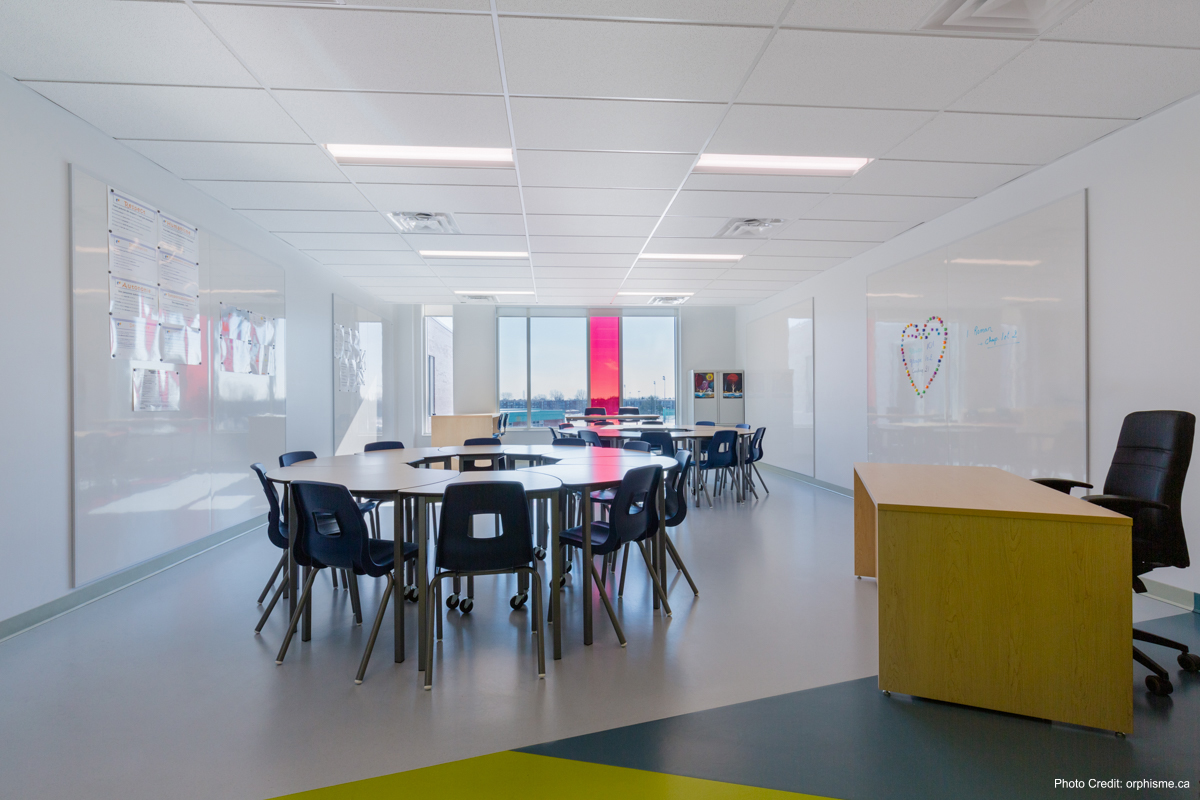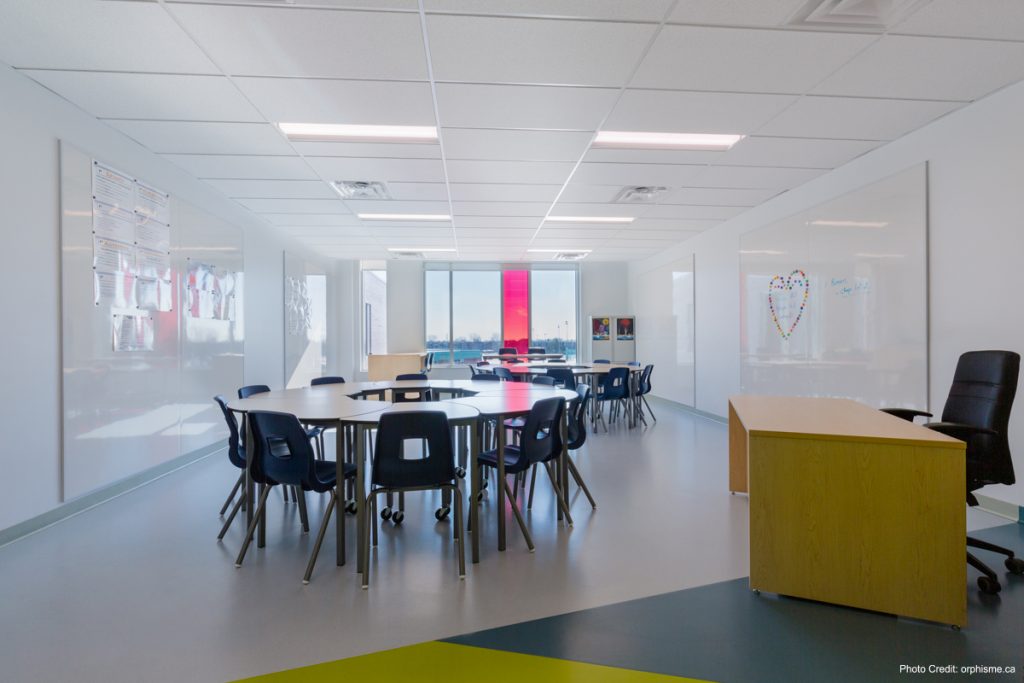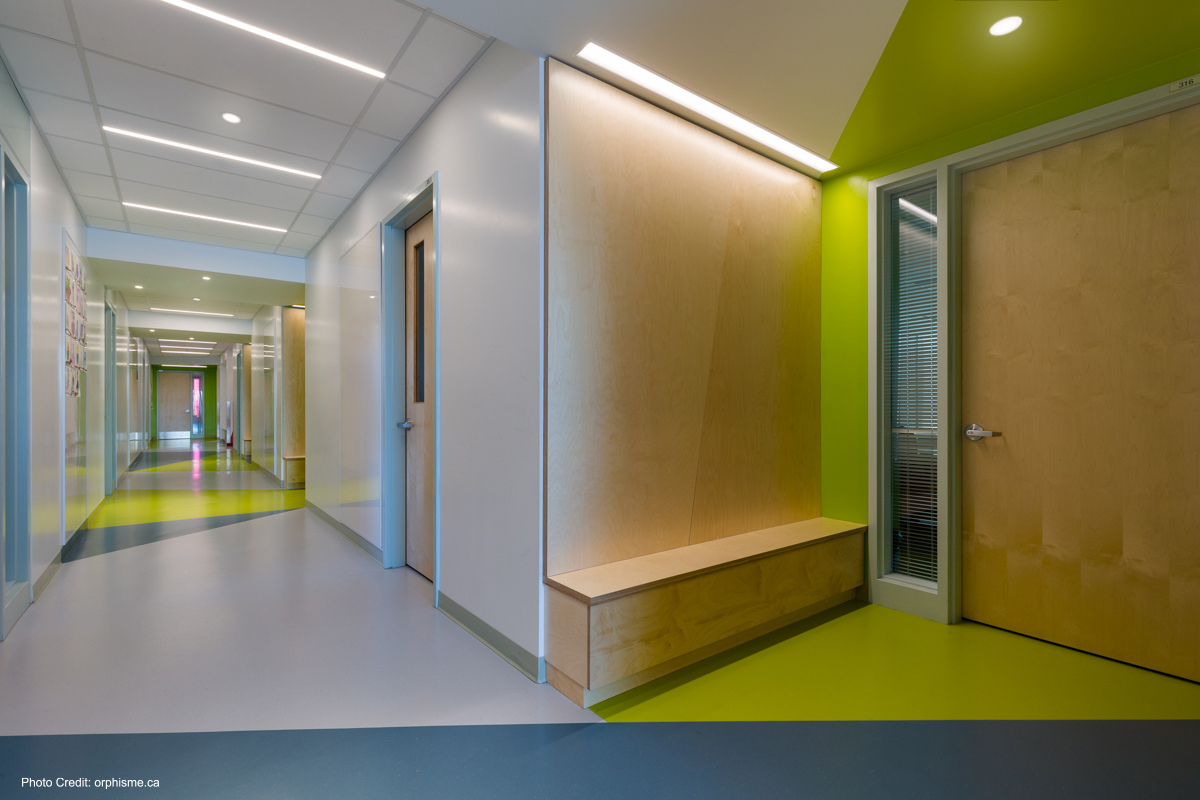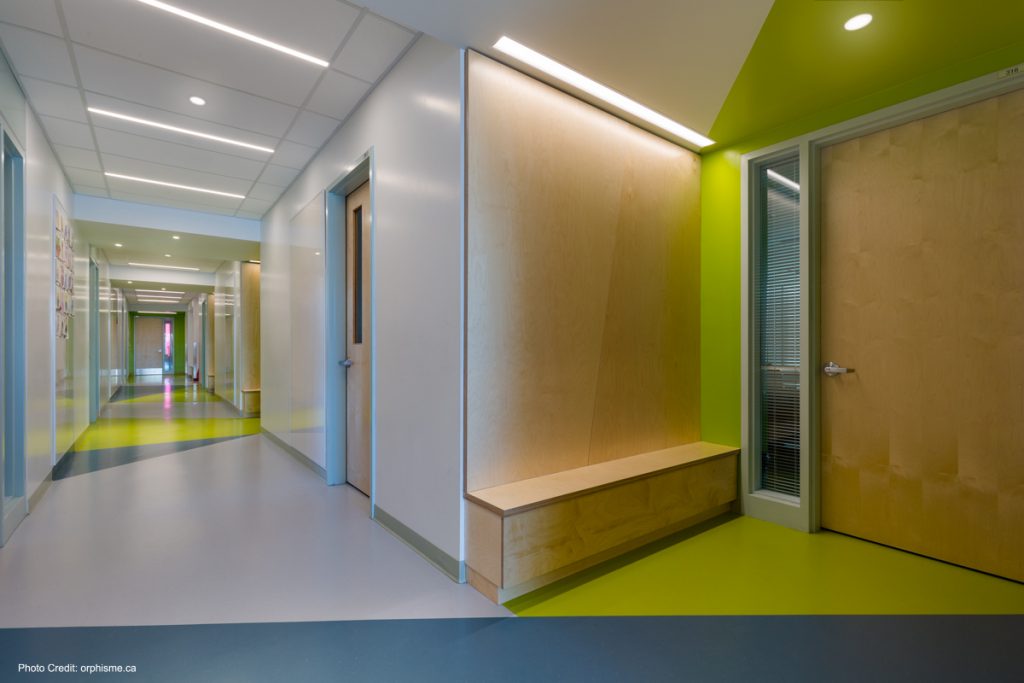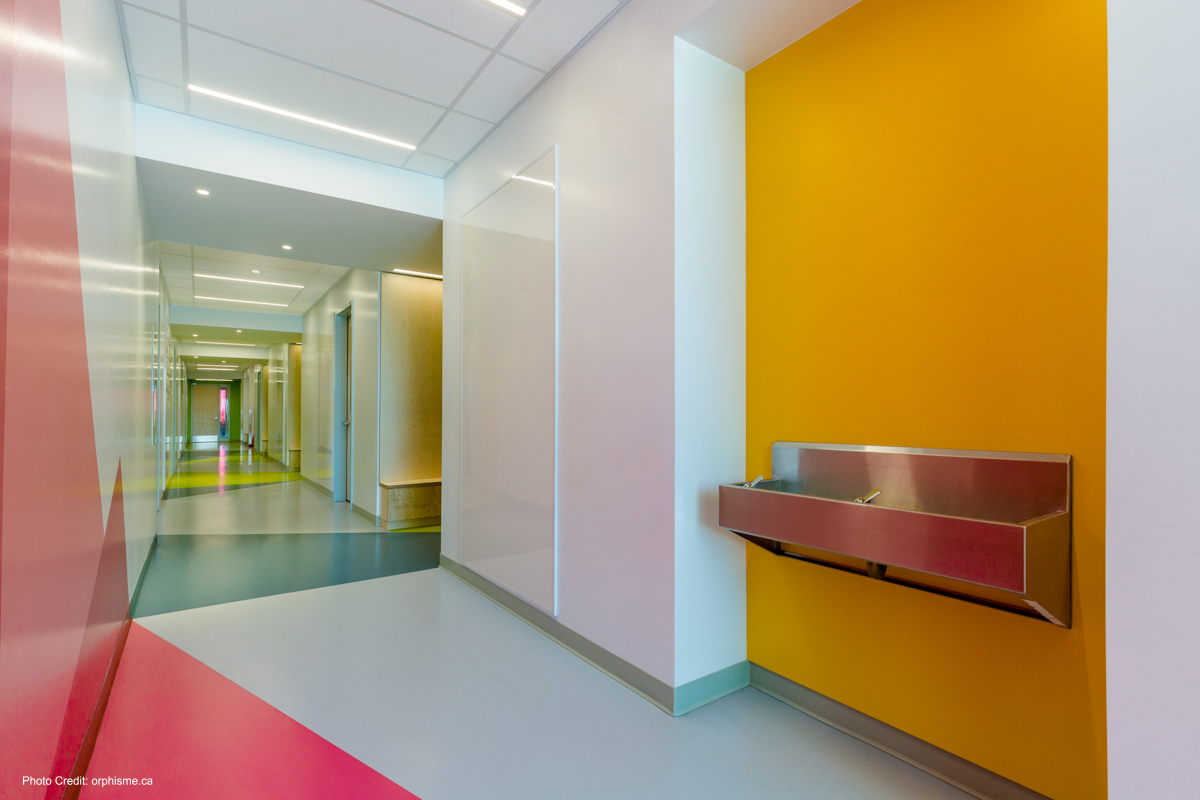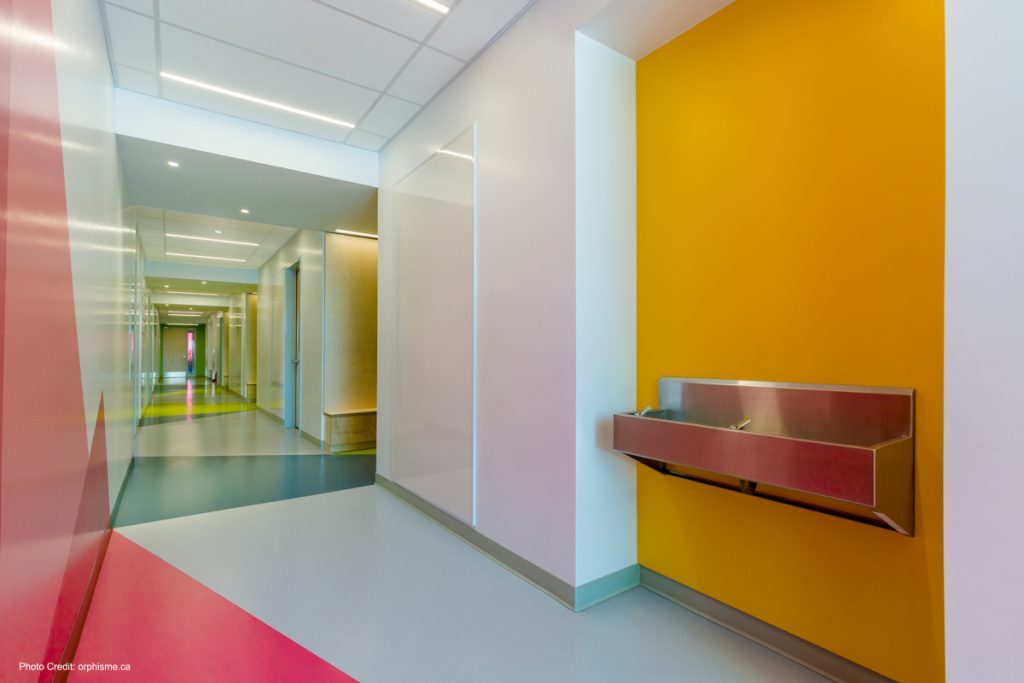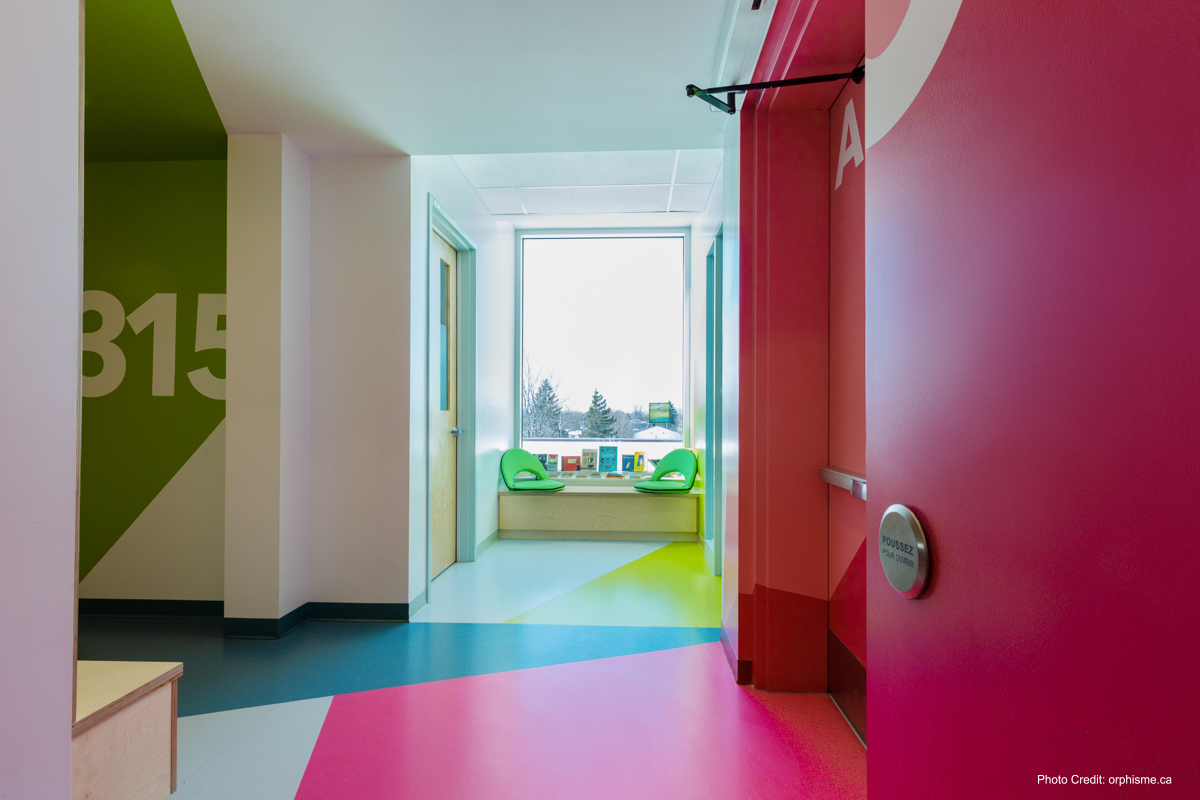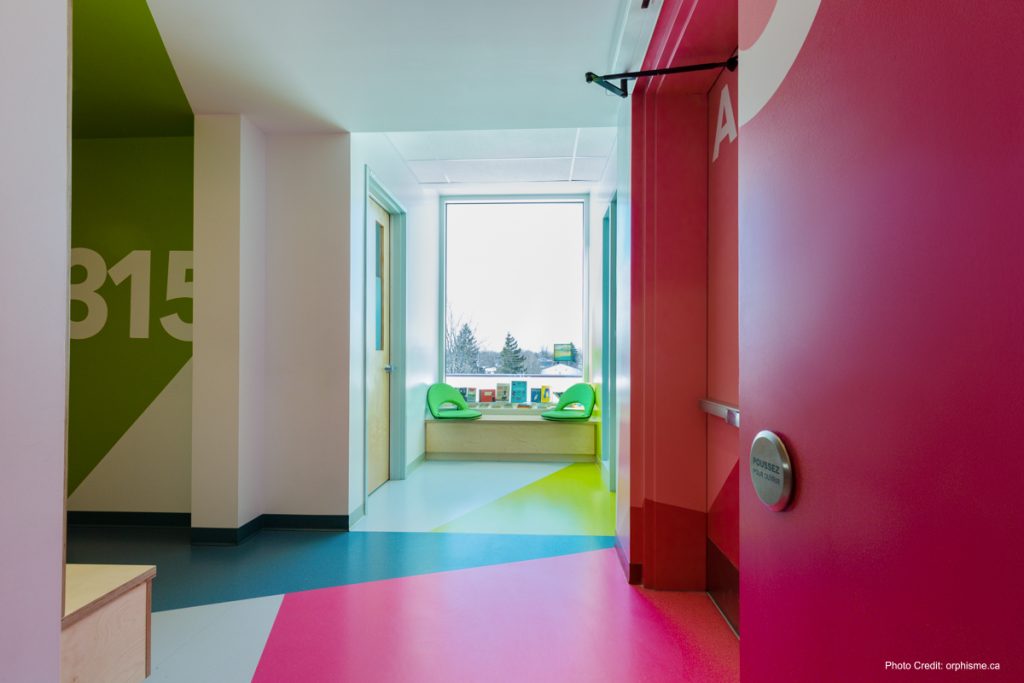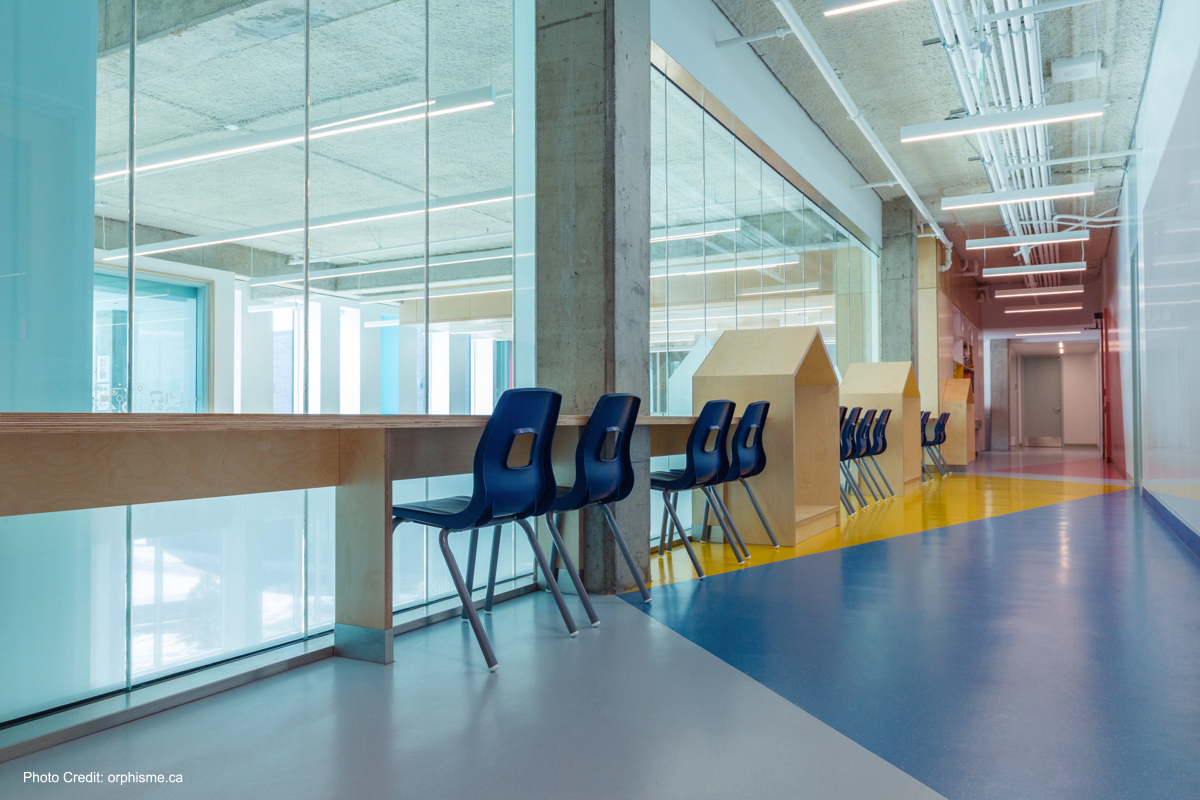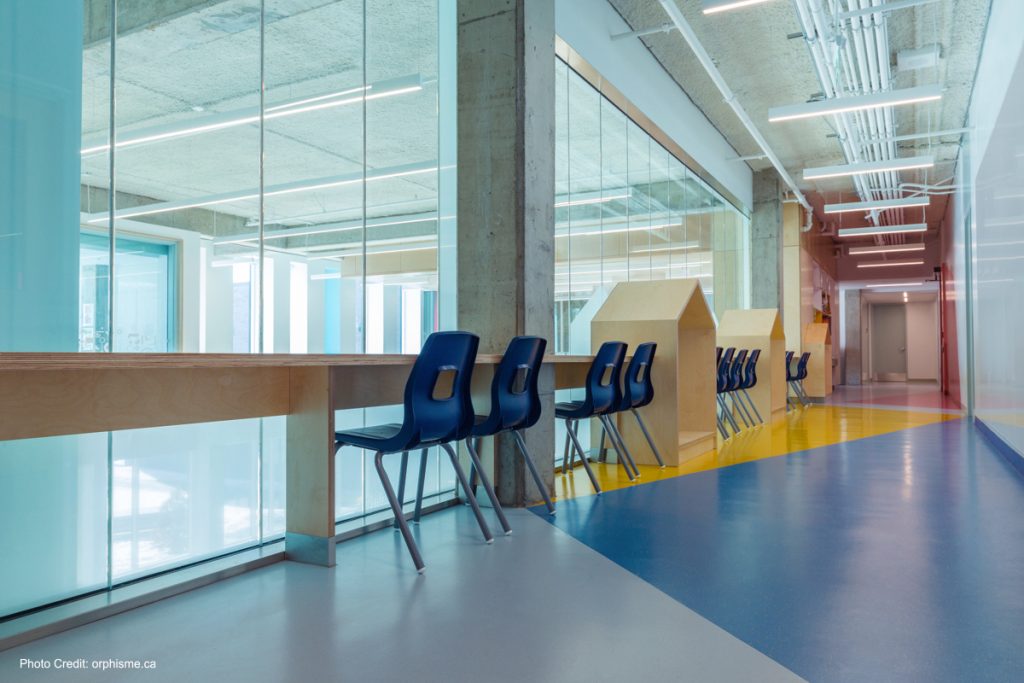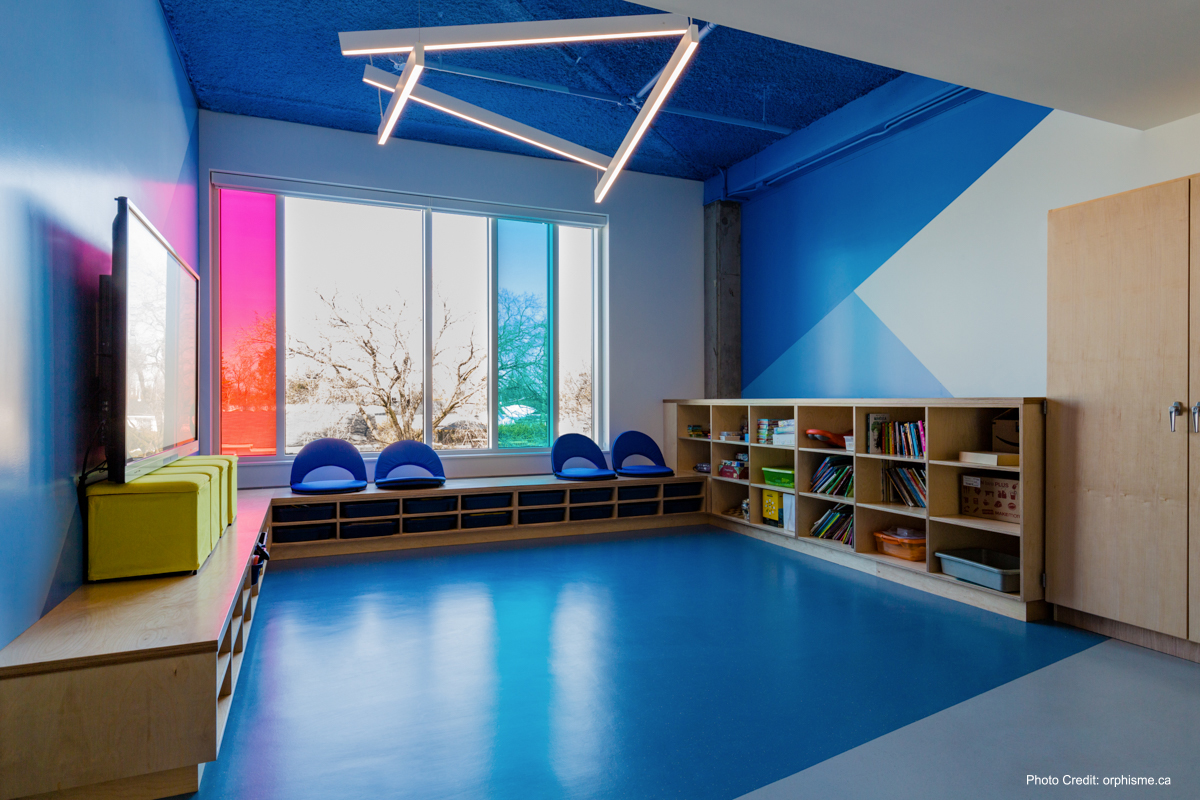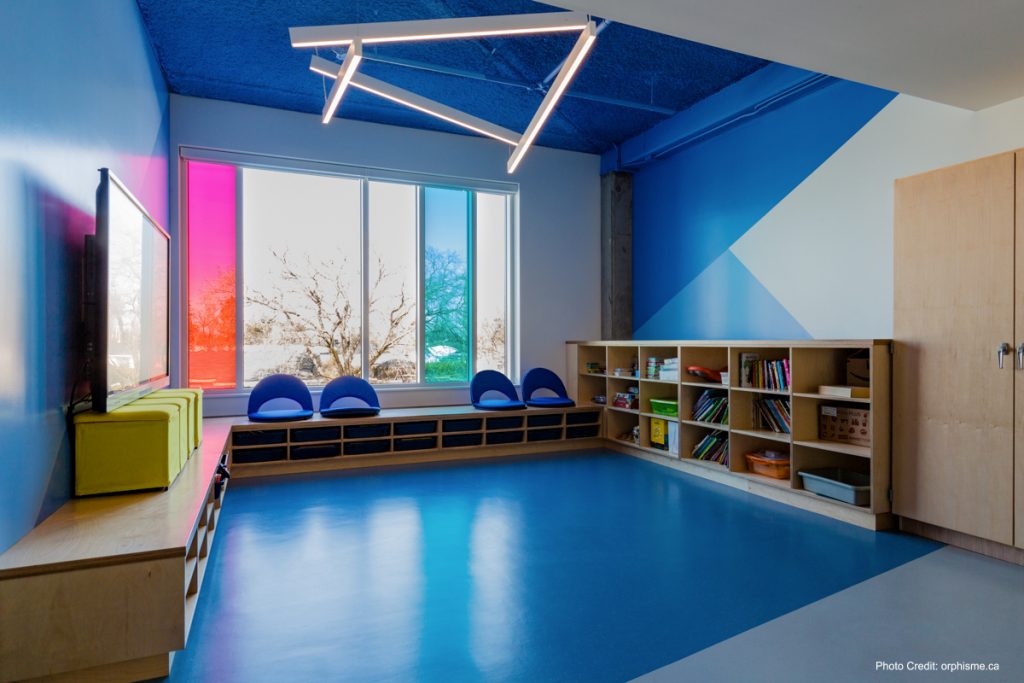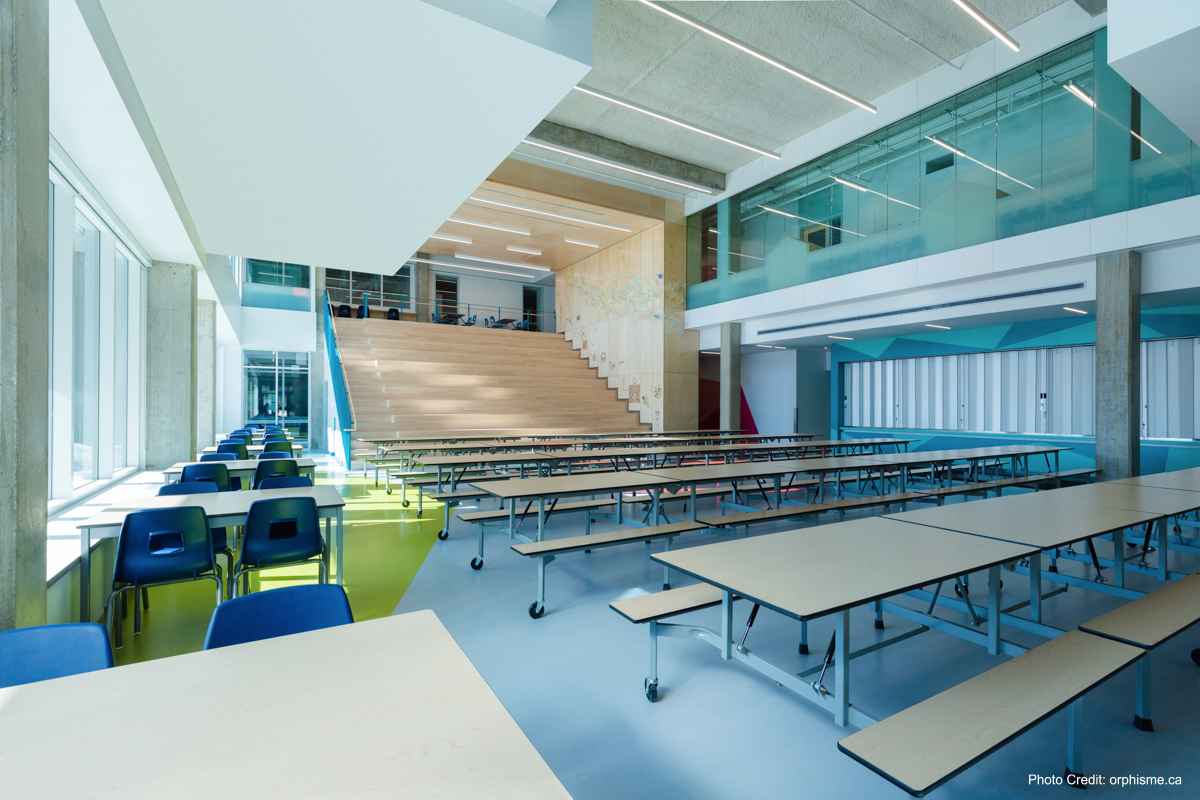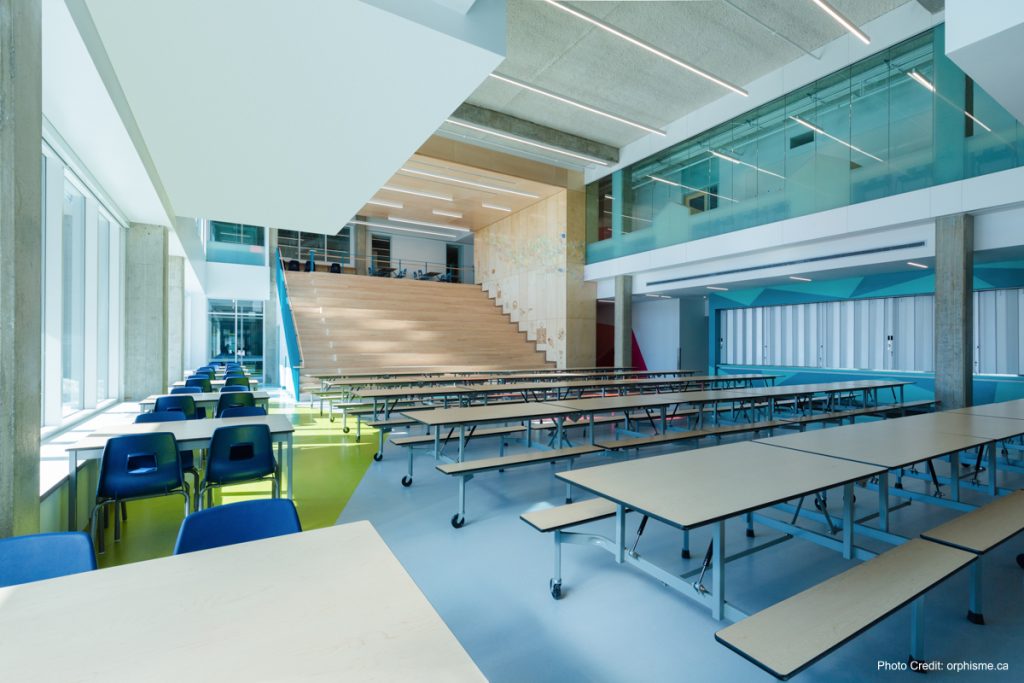 other projects with kayar
other projects with hallways
other projects with education-k-12
Learn More About Education Flooring
Get Your Project Started
Search engine
Use this form to find things you need on this site