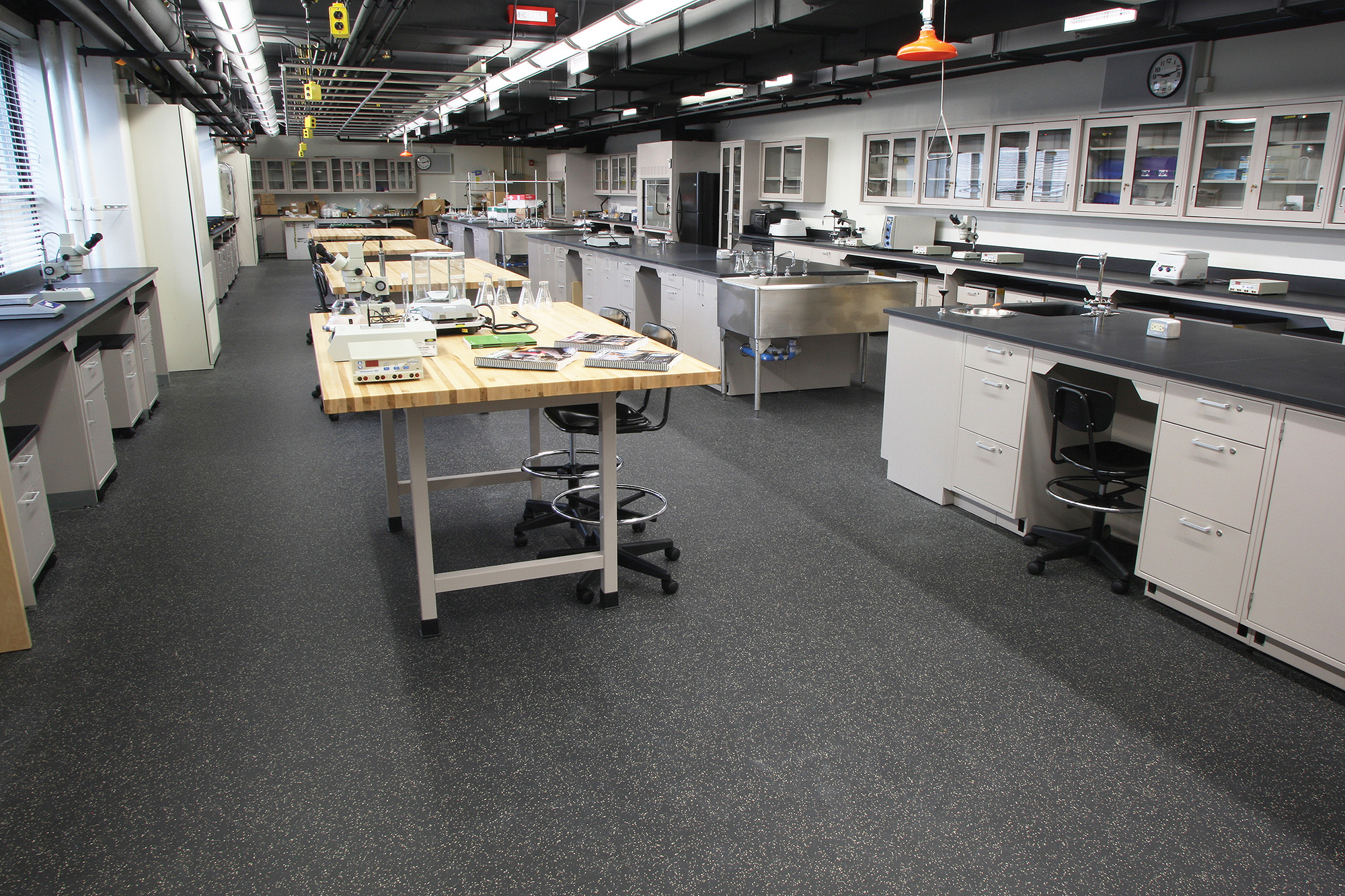 The Mission of the District 219 Board of Education is to ensure a student-focused learning environment where every student succeeds. The goal is to improve the academic achievement of every student by advancing and integrating science, technology, engineering and mathematics (STEM) and 21st Century literacies.
Stem Labs
Since 2001, an educational revolution has been taking place around the world, changing the way students approach core subjects resulting in higher academic achievement. STEM (Science, Technology, Engineering and Mathematics) principals have even made it to the country's leadership with President Obama taking note of the benefits. "Science, technology, engineering and math education is of the utmost importance to all students and critical to U.S. competitiveness," he says, speaking at a town hall event held on Facebook's Palo Alto, California campus. Even before the recession hit, school districts across the country were busy devising solutions to improve science and math performance at the middle and high school levels. Niles Township High School District 219 (D219) of Skokie, Illinois, has set a standard by building an environment specifically for STEM education. The new STEM labs at Niles North and West High Schools integrate science, technology, engineering, and mathematics curricula to encourage students to research, interact, and explore. These labs proved their value when they received national attention, winning the National School Boards Association citation in its 2010 Exhibition
of School Architecture awards. Only three other projects in the United States received this distinction. The jury was very impressed with the well thought-out design, noting, "The STEM labs have the feel and look of commercial labs. Special features within the layout, such as the Think Tank area, provide excellent opportunities for students to brainstorm and collaborate on scientific issues. The jury felt these multi-disciplines represent a best practice for STEM laboratories."
Redesigning for the future
In order to reconfigure existing spaces, District 219 hired Chicago-based Legat Architects, Inc. They worked closely with the educational and administrative staff to create two complimentary zones in each school – a Think Tank and a Lab Zone. At each school approximately 3,000 square
feet was adapted to fit the new learning patterns. The Think Tanks are designed to encourage students to think out loud. They support real-time exchange with global conferencing with full AV input and output, a plasma TV, projectors, screens, and interactive white boards. The Lab Zones are a model of highly flexible design, allowing easy reconfiguration and providing ample storage and easy access to power and data. Movable tables and work carts can be arranged to suit the experiment or assignment at hand, while students can plug in their laptops to use interactively with lab equipment for their research. "These labs represent Science for the 21st century and fulfill our vision and need to prepare students as intellectual leaders," says Lois Wisniewski, D219 director of science. The key to these fluid spaces is to encourage students to become active problem solvers. "It's all about promoting curricular integration and getting students excited about exploring, researching, and solving real life problems," says Patrick Brosnan, president and CEO of Legat Architects.
Professional image inspires
To ensure that the look and feel of the STEM labs were modeled as closely as possible on professional laboratories, the designers chose black Mondo Harmoni flooring. The black was nothing like the colors used in the rest of the school and the choice of rubber was for optimum maintenance and comfort underfoot. "These areas are heavily trafficked and prone to spills and scrapes," says Jason Lembke, director of K¬12 education at Legat Architects. "The floor is easy to clean, durable, and comfortable on the feet. It also reinforces the professional research aesthetic we wanted to create." The environment is bright and airy and glass walls along the corridor get students excited about STEM applications. "Our STEM research centers at Niles North and Niles West provide opportunities for our students to collaborate with each other to carry out sophisticated research, communicate with e-¬mentors and peers throughout the world, and gain a competitive advantage as they seek college entrance," says Dr. Nanciann Gatta, D219 superintendent.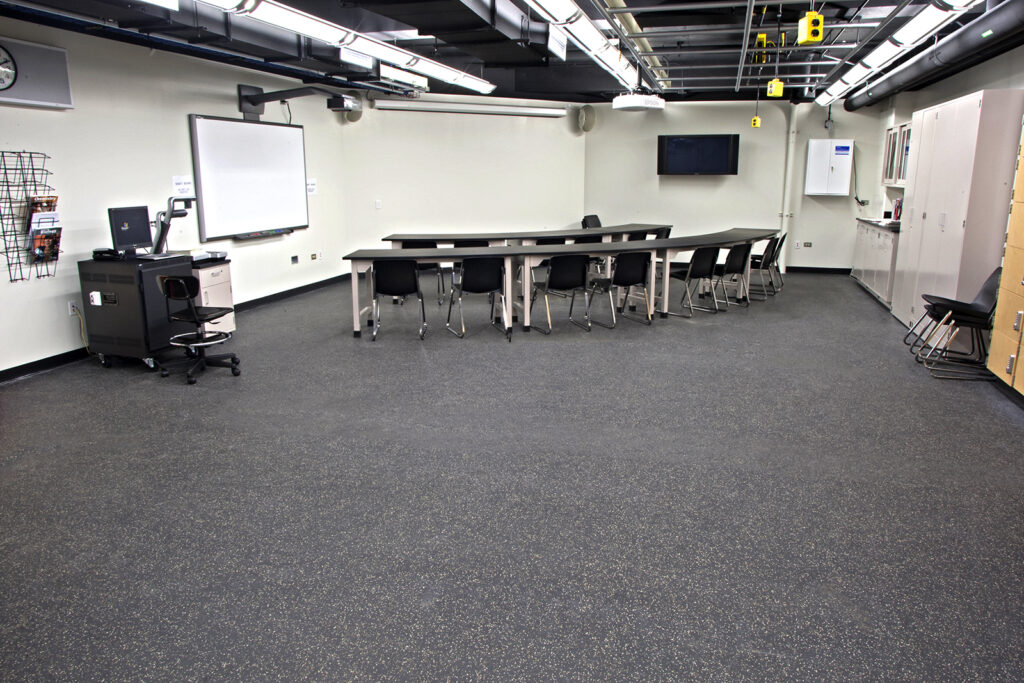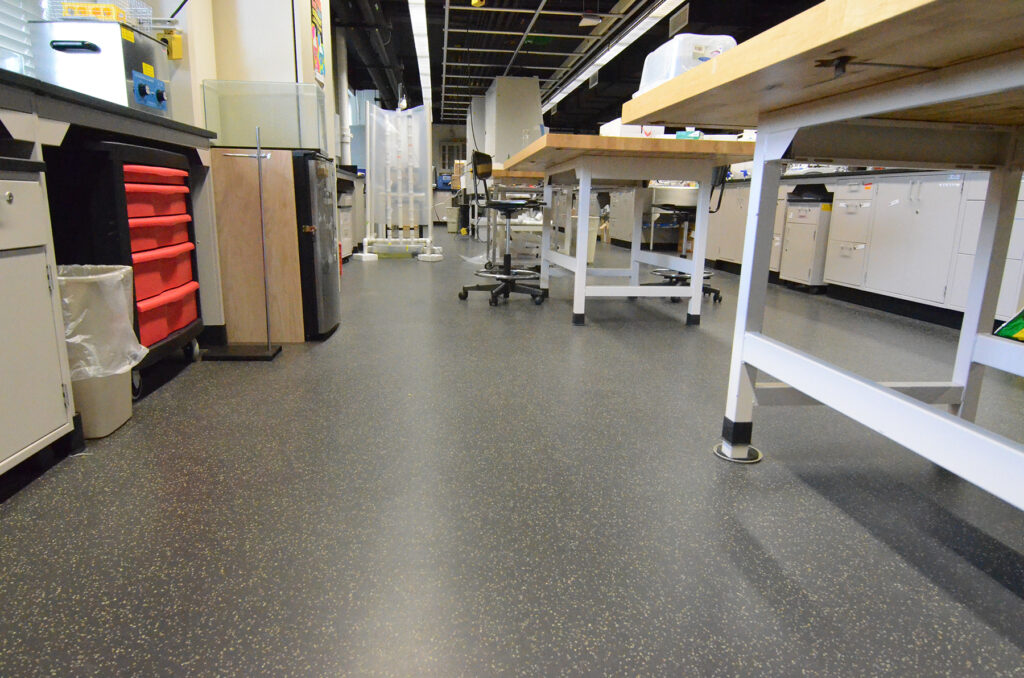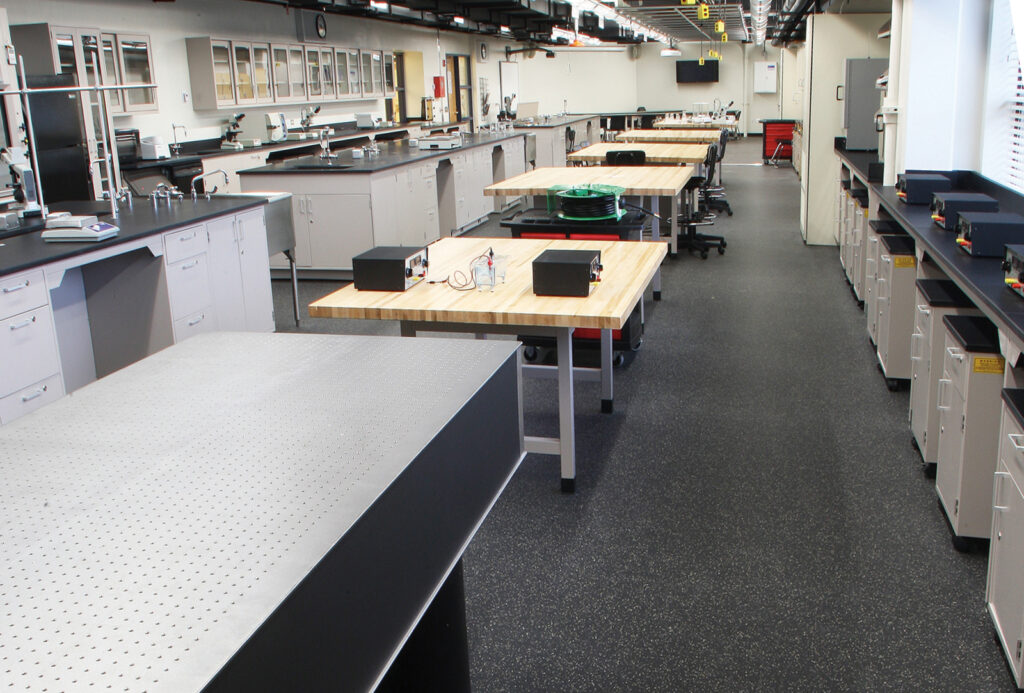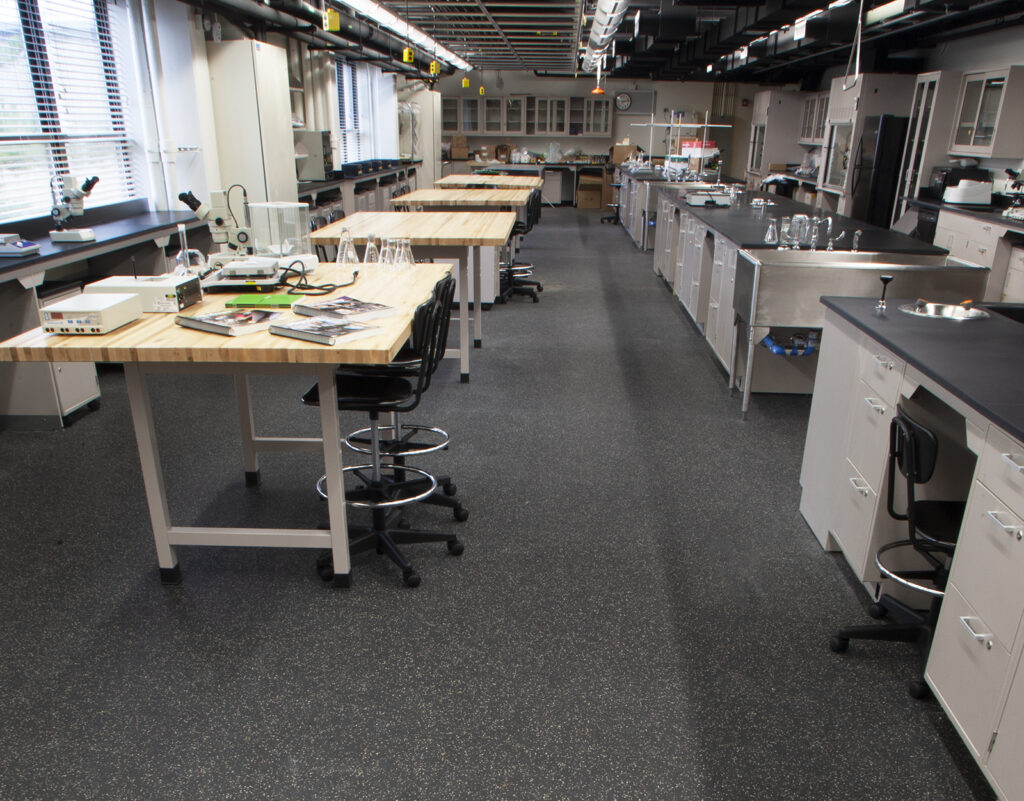 Search engine
Use this form to find things you need on this site