Rubber Flooring Installation at the Library of Universidad de Deusto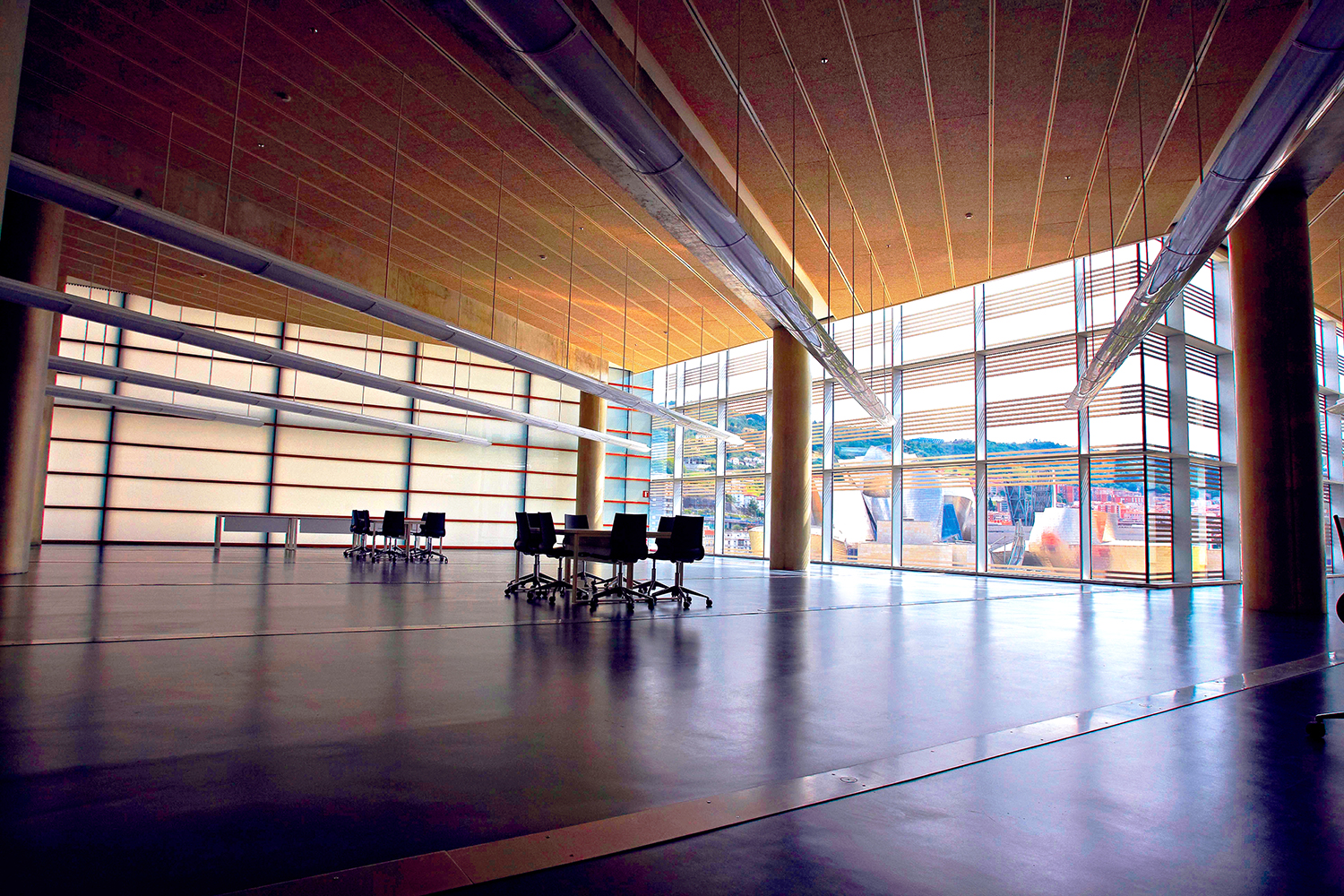 "Opened in 2008, the University of Deusto Library has added further architectural interest to the area of Abandoibarra, in Bilbao, Spain."
Located 200 meters from the Guggenheim, the library was designed by the architect Rafael Moneo to complement Gehry's work. The idea behind the design was to use different materials to create a building that, from a distance, would appear monolithic, monochromatic and neutral to balance the bright titanium of the Guggenheim and to blend harmoniously with the green area of the park. However, up close, it would reveal a complexity of textures and nuances that creates a strong aesthetic identity.
The library project is part of a development program undertaken by the city of Bilbao to create areas dedicated to culture for use by the academic community, researchers, companies and institutions, at local and international levels.
Inside, the building has 10 floors, five of which are underground. The above-ground floors let in an abundance of natural light and provide beautiful views of the city. The inner area, simple and elegant, provide an optimal environment for study and research. The rooms also house the public collection, while the volumes kept in the various storerooms are protected by the south façade (which has no windows) and by the underground rooms.
The building also houses the multimedia area, the media library, seminar rooms, individual booths for researchers, areas dedicated to group study, multipurpose rooms, recreation areas and a coffee shop. Each area is designed to meet a wide range of user needs and to allow the building to be used to its full extent throughout the day, while maintaining architectural continuity and providing a contemporary, aesthetically pleasing environment.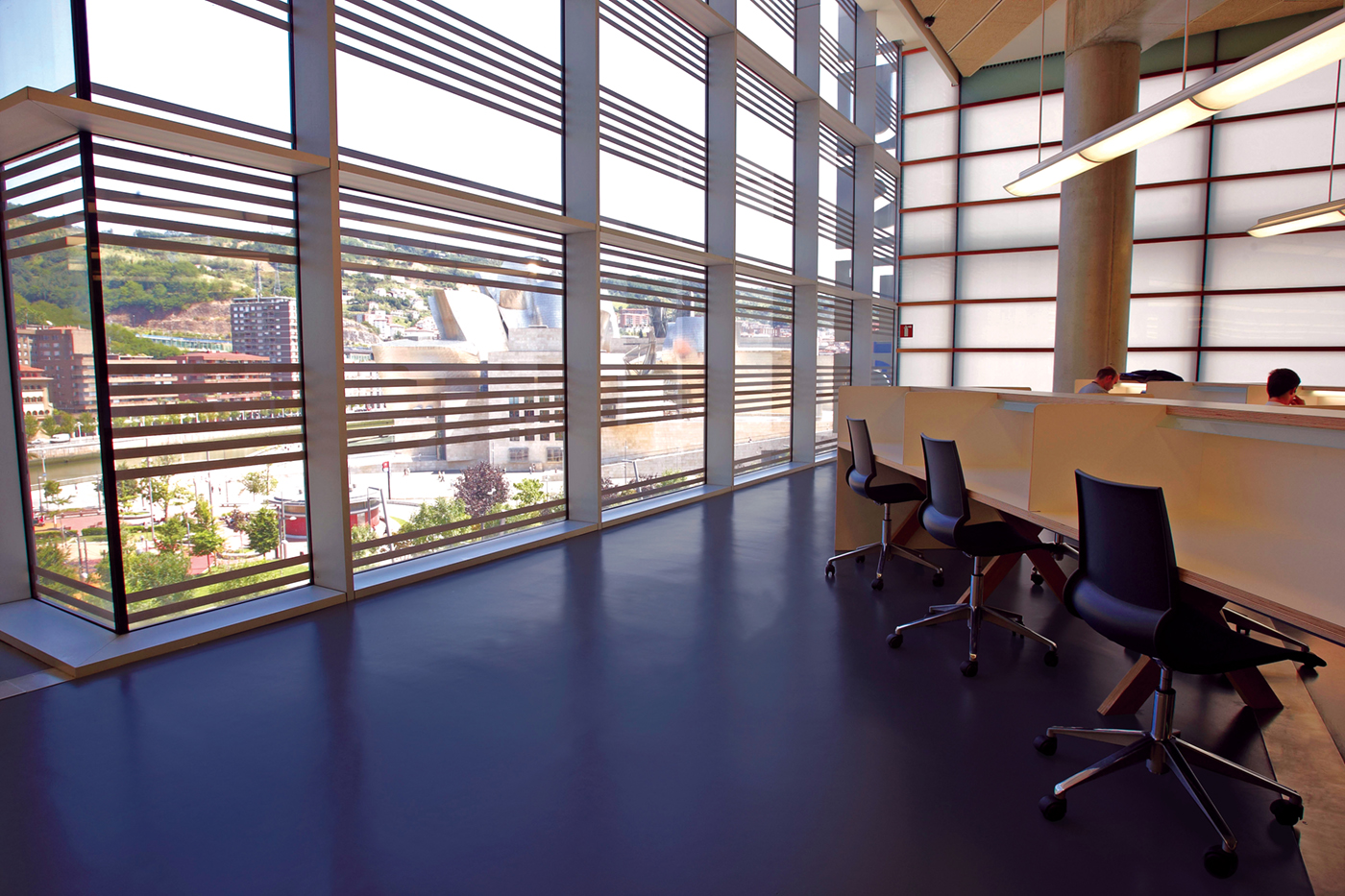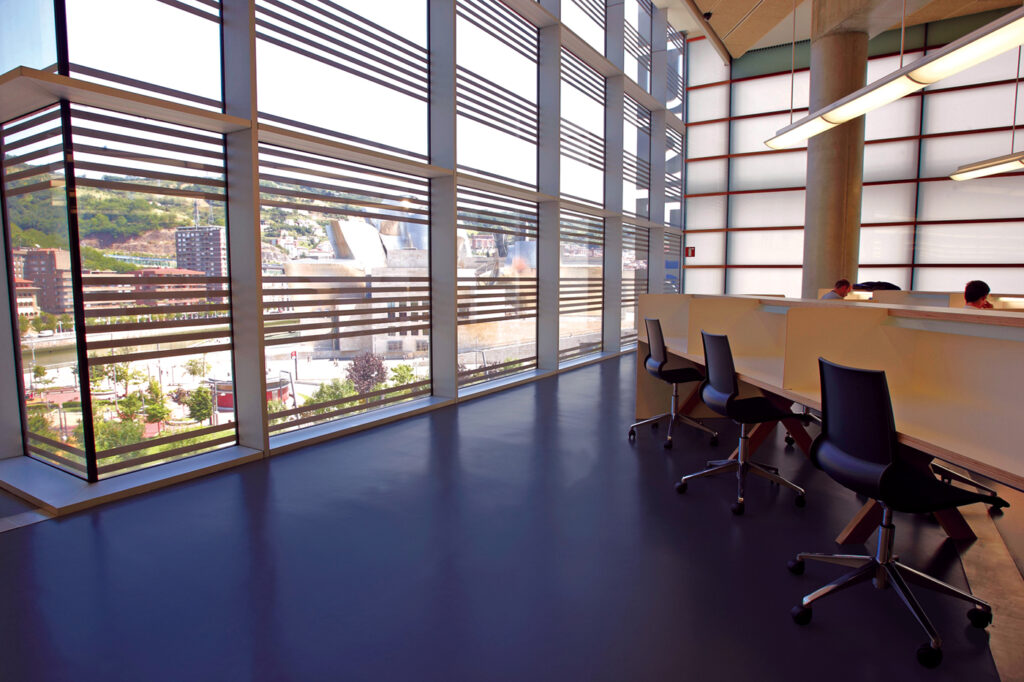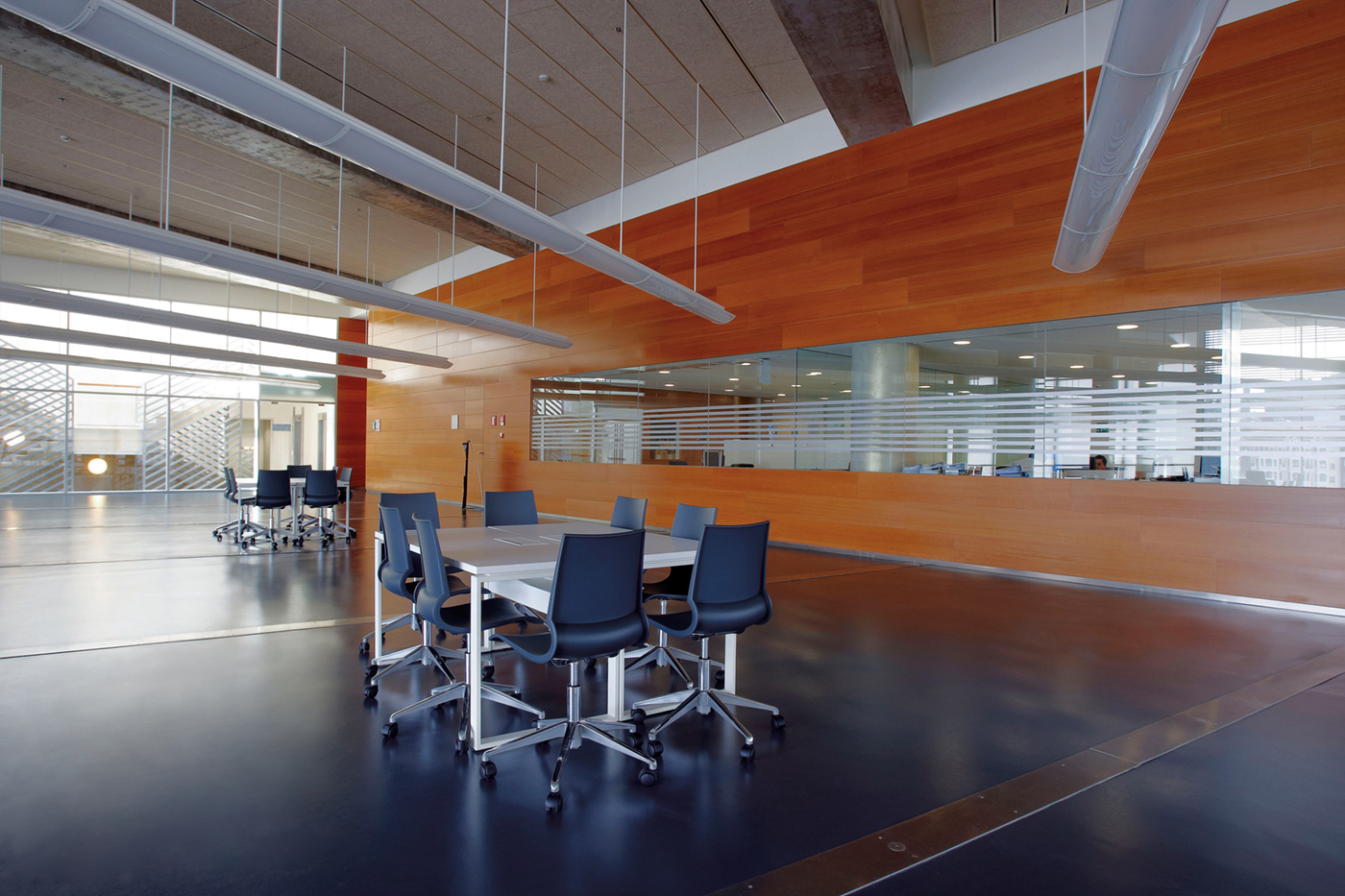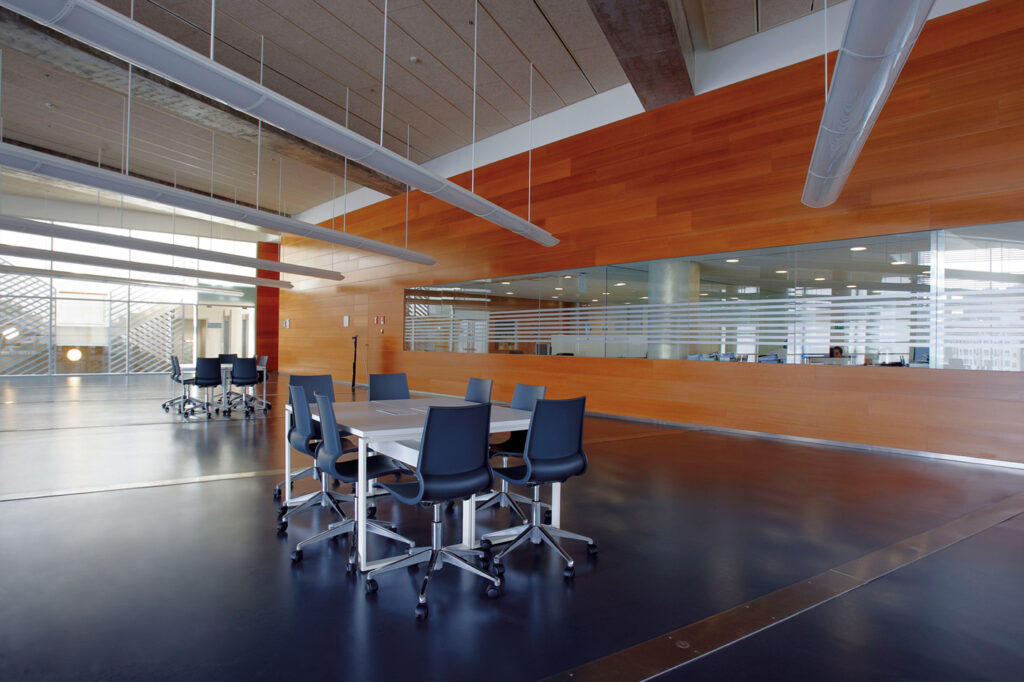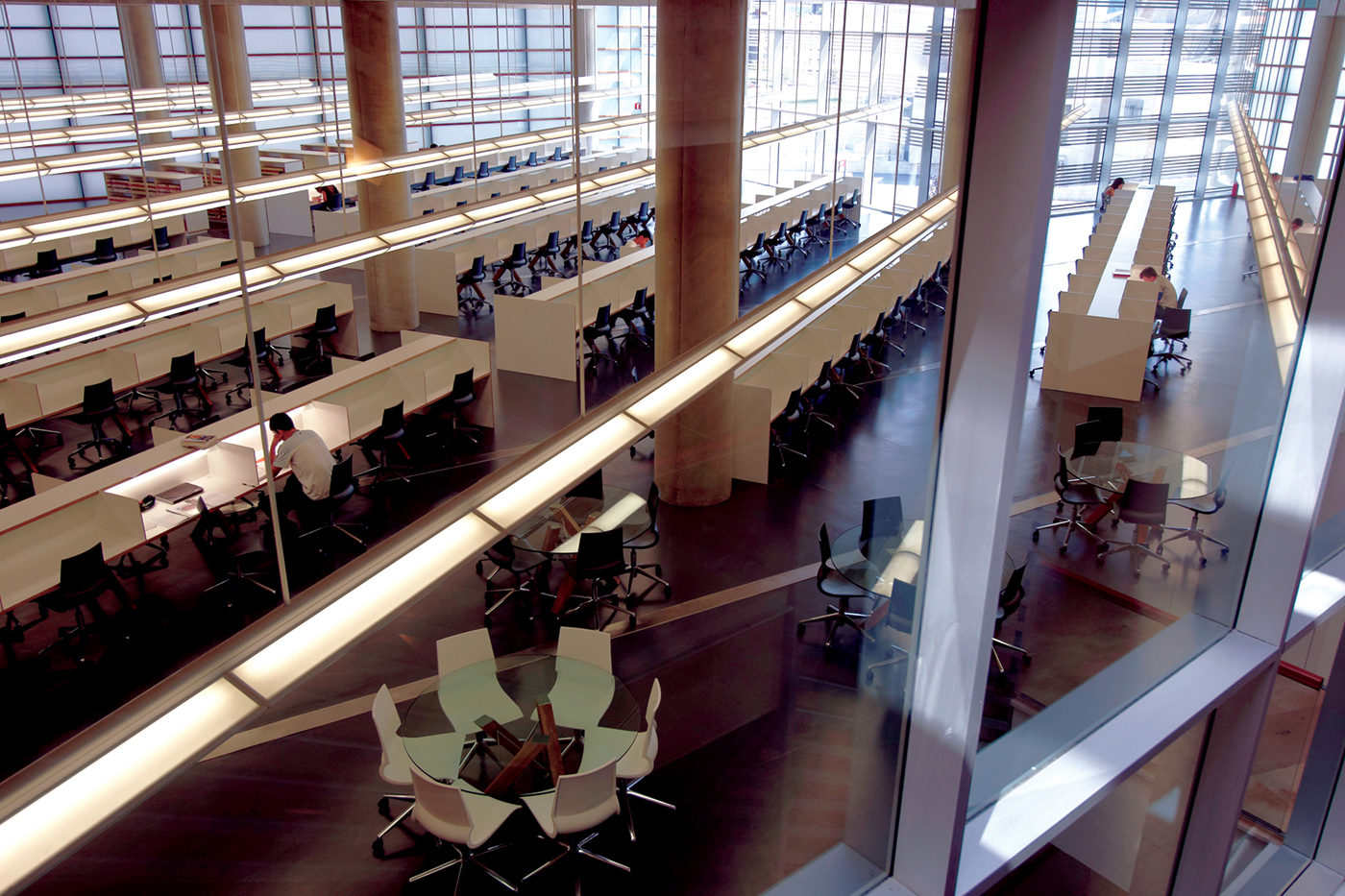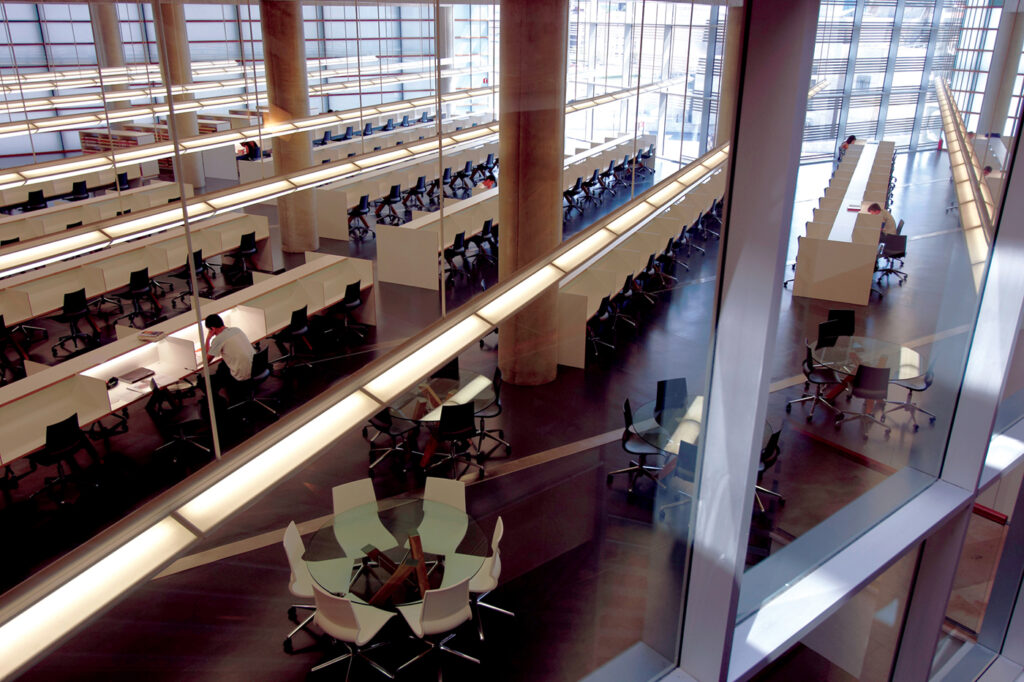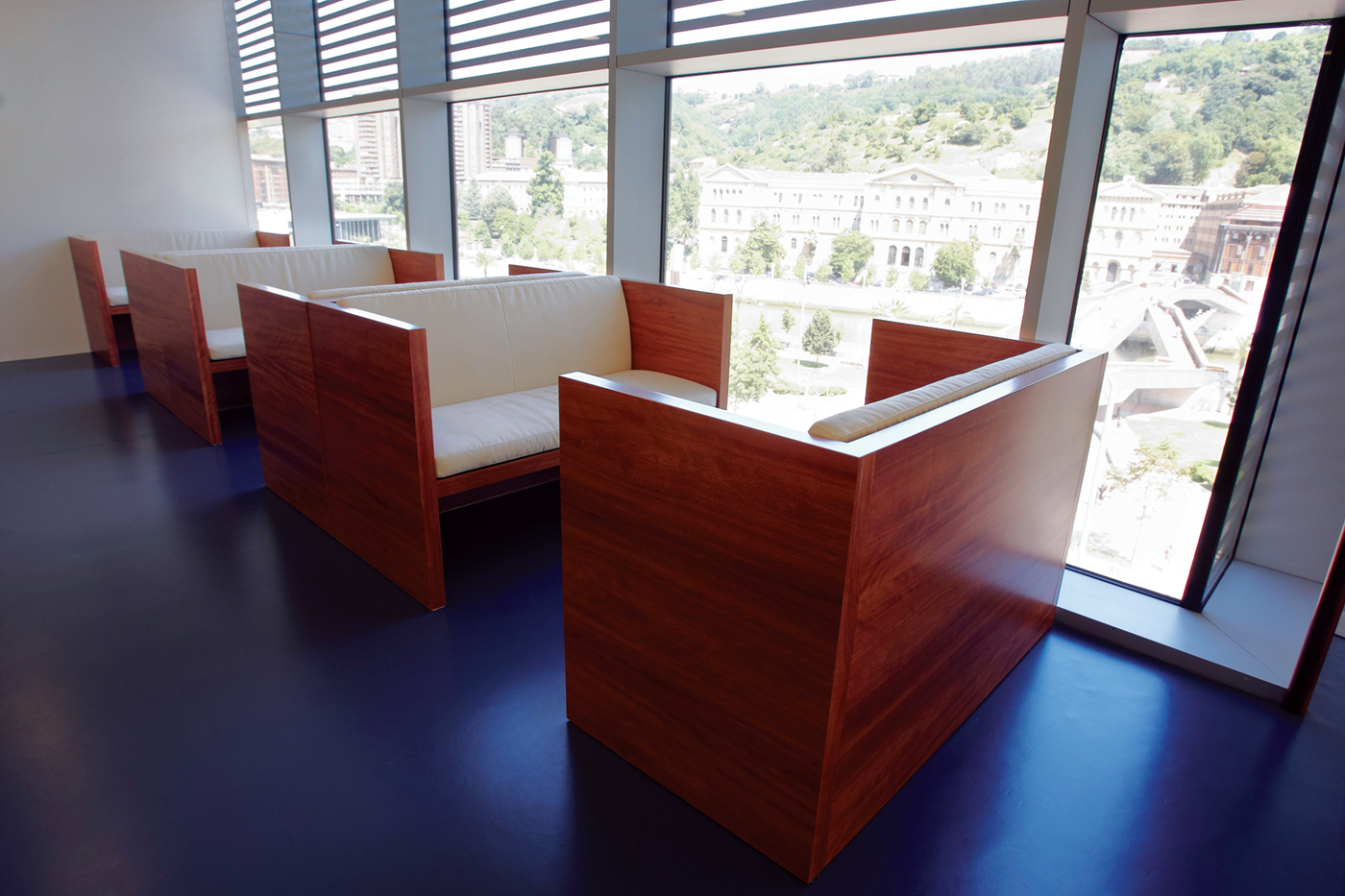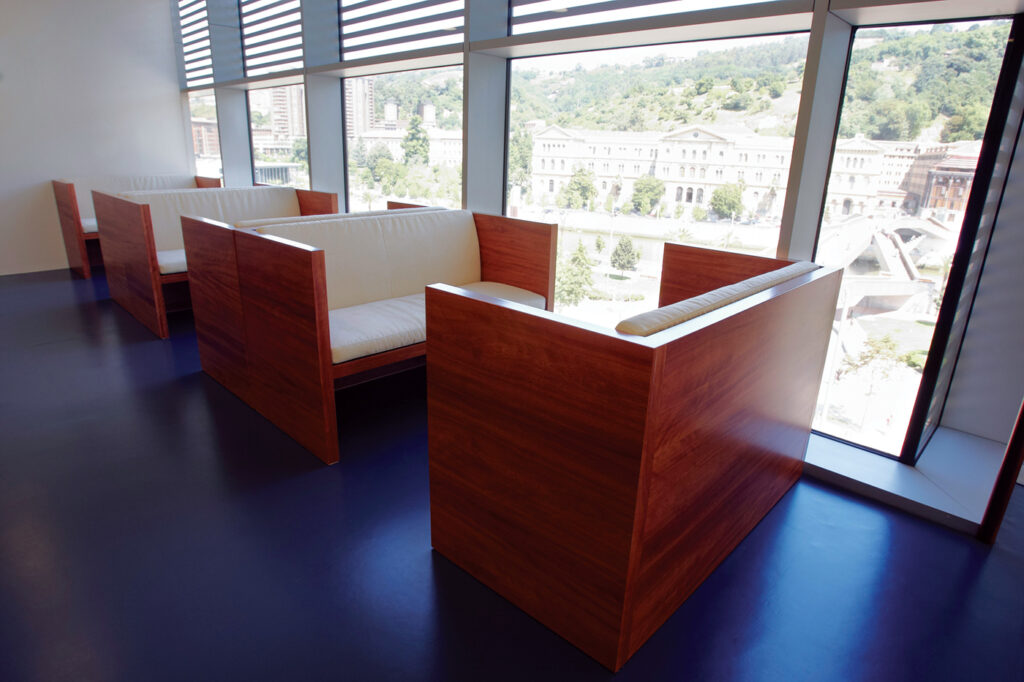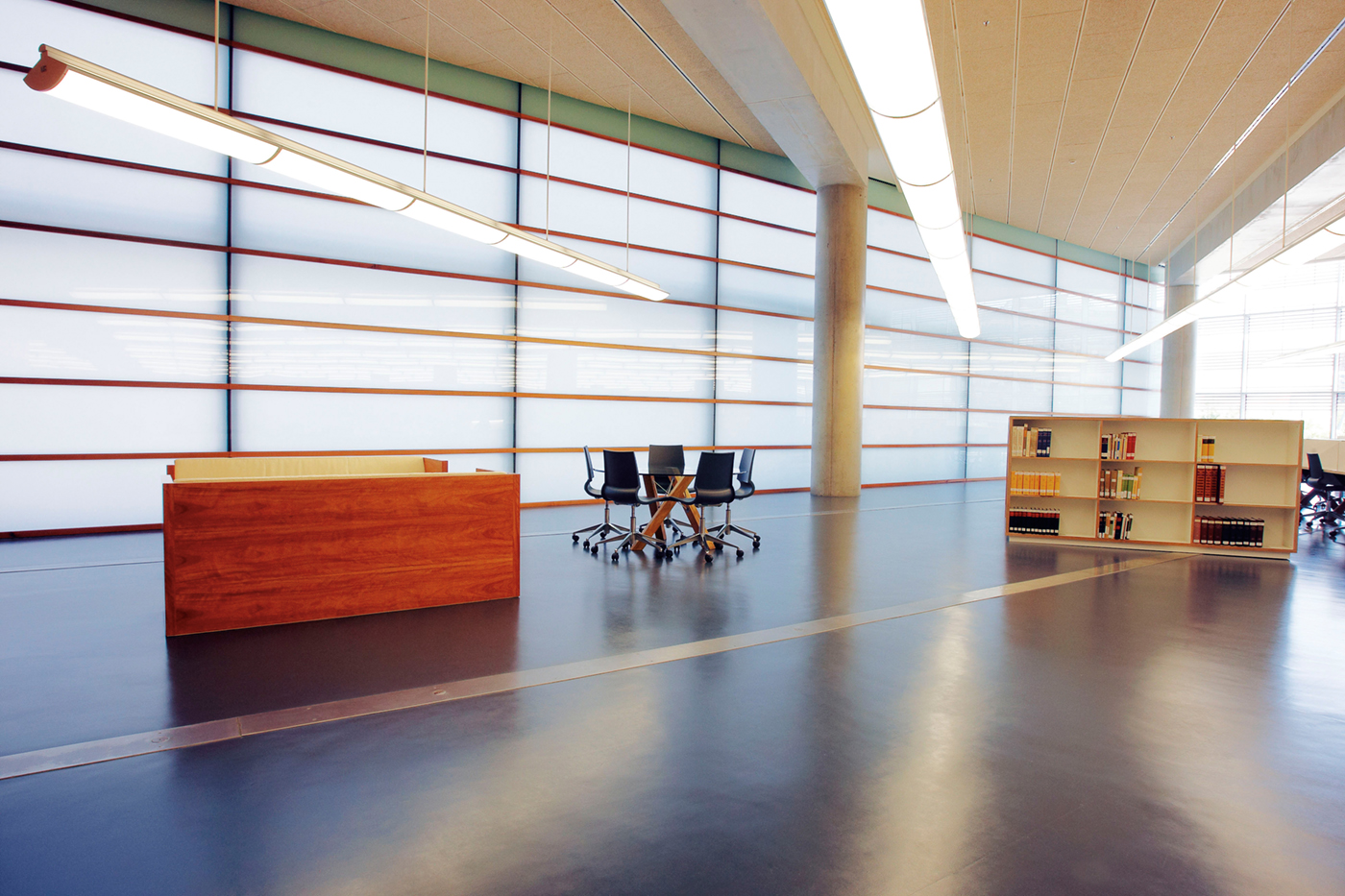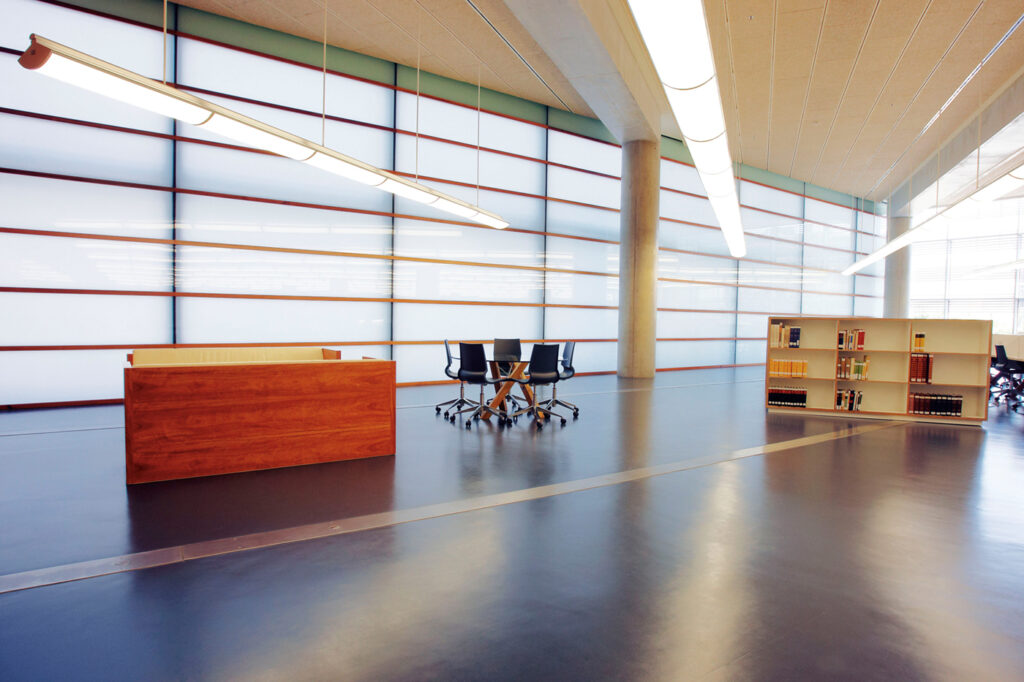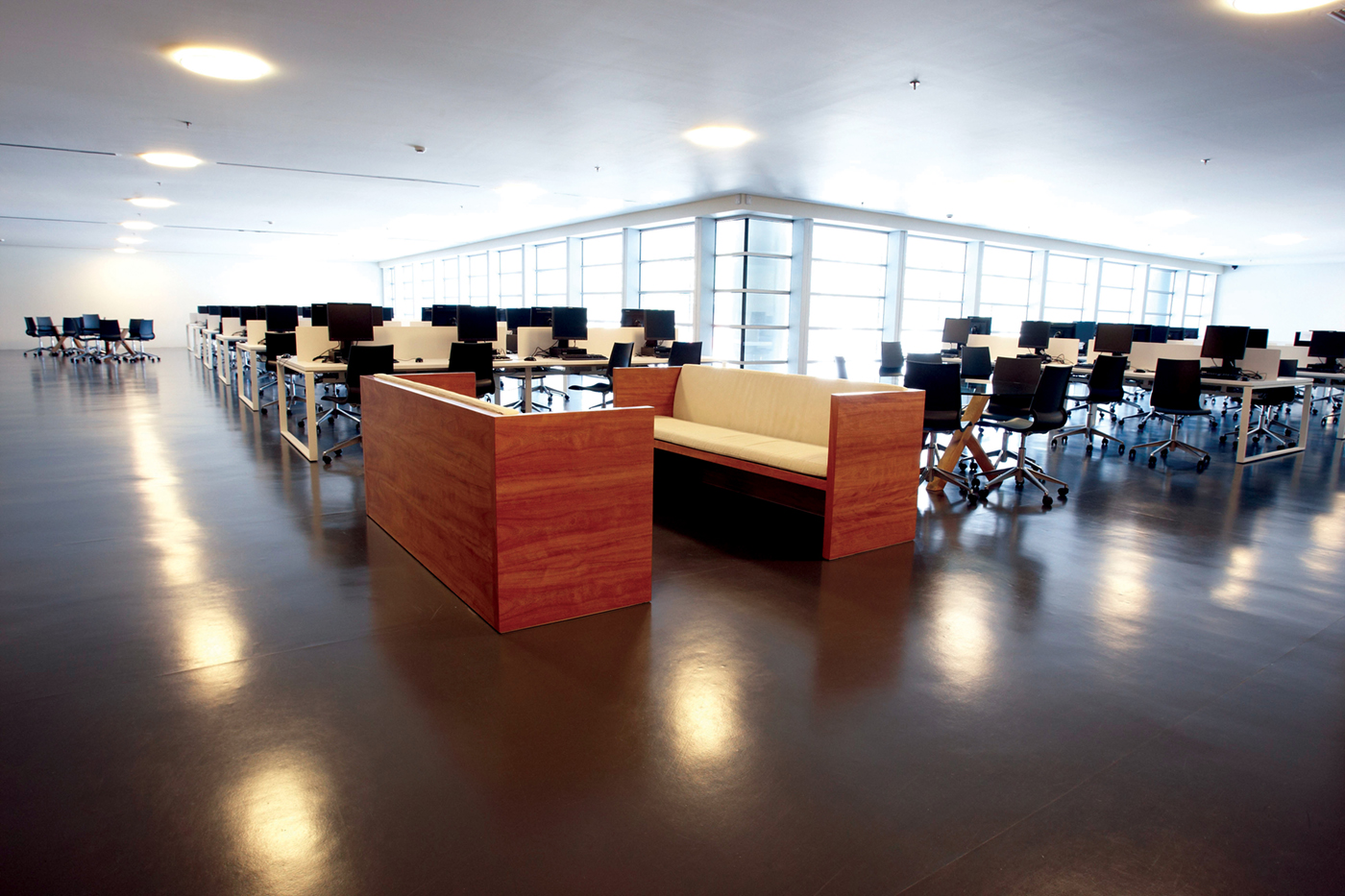 Learn More About Education Flooring
Get Your Project Started
Search engine
Use this form to find things you need on this site