Zeus
---
Zeus is a hammered-texture  tiles with multicolored granules.
---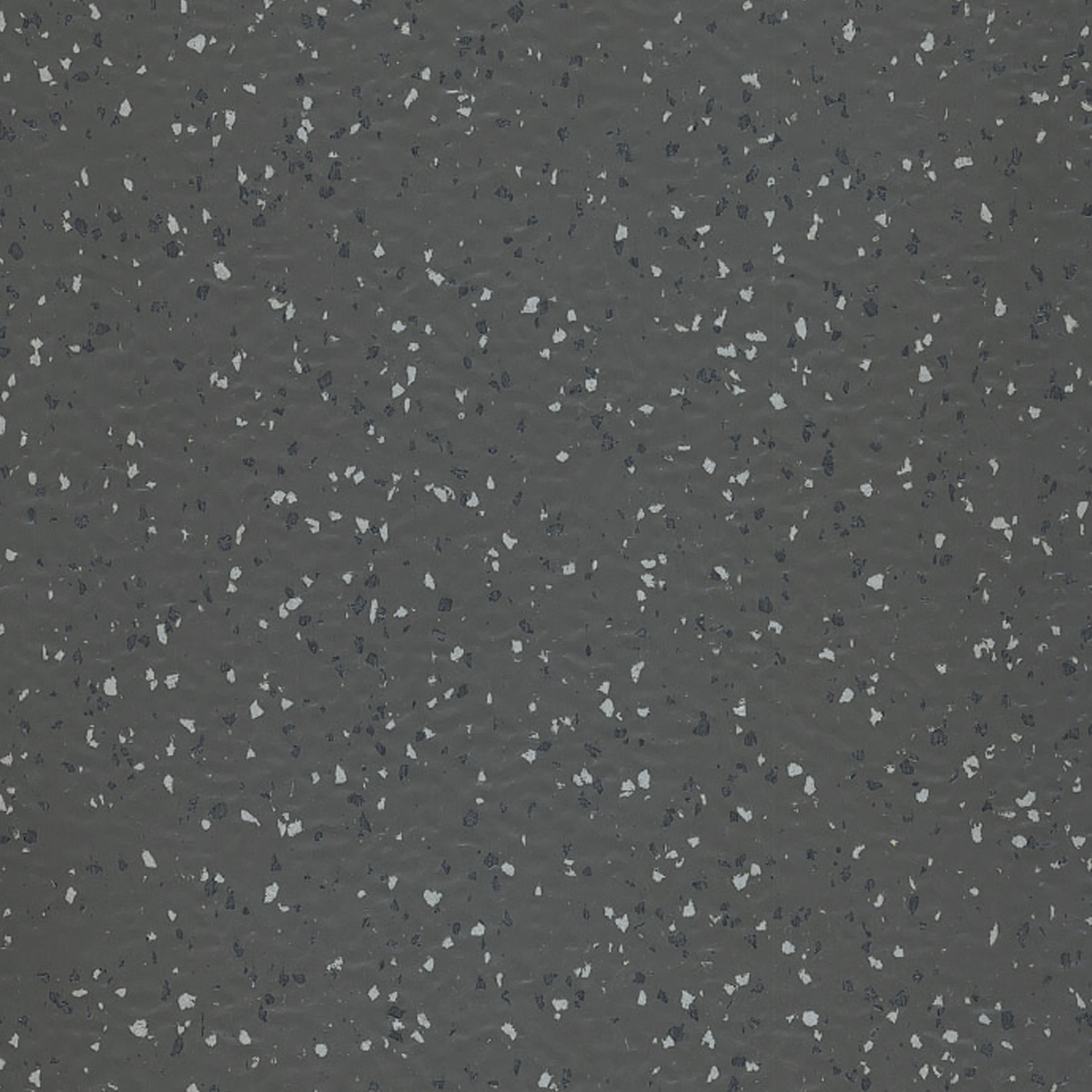 Flooring in high-traffic areas undergoes significant stress on a daily basis. In these environments, you need flooring capable of standing up to frequent use while maintaining an attractive appearance. Mondo Contract Flooring's Zeus is a rubber flooring product designed specifically for this challenge.
At 3.5 millimeters, Mondo Zeus is our thickest rubber flooring material, making it well-suited to environments that see frequent and near-constant use, such as schools and airports. Zeus features a hammered-texture surface speckled with multicolored granules.
---
THICKNESS: 0.138 in (3.5mm)
WEIGHT:~1.15 lb/ft2 (~5.6 kg/m2)
TILES: 39 3/8 in x 39 3/8 in (100cm x 100cm)

An Attractive Resilient Rubber Flooring Material
Though you expect resilient rubber flooring to perform well, you also want it to match your design vision. Our Zeus rubber flooring is attractive yet strong, so you can use it to create the specific atmosphere you desire.
This hammered-texture rubber flooring comes in 16 different base colors, including yellow, red, blue and various shades of grey and brown. Depending on which color option you choose, the flooring's multicolored granules can either complement or contrast the base. With both subtle and colorful styles available, you can find rubber flooring that meets your design needs.
We offer Zeus exclusively in large 1 meter square tiles for the best design and installation results. To help ensure your floor looks and performs as expected throughout its long lifespan, we can connect you with one of our trained and certified Mondo installers. At our in-house certification school, installation professionals learn how to work with our rubber flooring products properly to create stunning results for customers.
The Benefits of Zeus Rough-Textured Rubber Flooring
At Mondo, we engineered our rough-textured rubber flooring to provide practical benefits for demanding application environments. When you install Zeus rubber flooring in your building, you can expect to enjoy the following benefits:
Slip-resistance: The rough texture of our Zeus flooring offers excellent slip resistance, even when wet, making it safer for people to move around.
Durable performance: Zeus rubber flooring resists wear and abrasion and withstands heavy traffic and rolling loads. Zeus comes with a 15 year wear-warranty, so you can make a confident purchasing decision.
Sound-absorption: Rubber reflects sound, unlike harder flooring materials. As a result, you can use Zeus to minimize noise and create a less stressful atmosphere for visitors, which is particularly important in high-traffic areas.
Ease of maintenance: Mondo's rubber flooring requires no stripping or waxing as part of cleaning or upkeep. Over the length of ownership, your flooring's ease of maintenance could result in tens of thousands of dollars saved.
These benefits make our hammered-texture rubber flooring the ideal option for high-traffic locations, including airports, schools, retail shops and more.
Get Zeus Rubber Flooring From Mondo
Mondo Contract Flooring has over 70 years of experience in the rubber flooring industry, which has given us the expertise needed to craft the best resilient rubber flooring materials for challenging applications. Zeus makes an excellent choice if you're looking for hammered-texture rubber flooring to enhance your next building or design project. To order Zeus rubber flooring or request more information, fill out Mondo's online contact form today.
Learn More About Rubber Flooring Applications