Nemours Children's Hospital Rubber Flooring Installation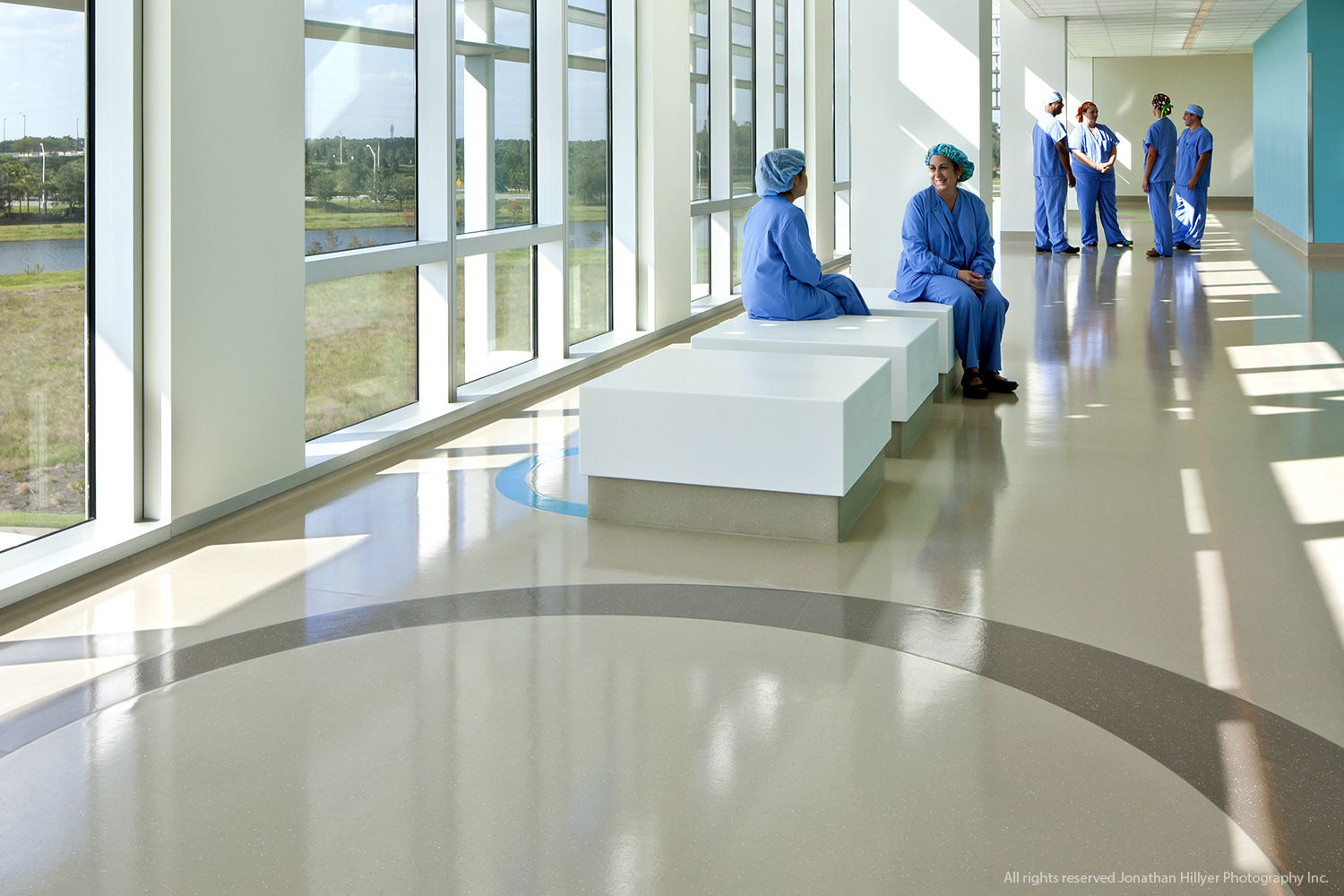 "Together, we all have created a place of hope and healing for the children and families of Central Florida," – Roger Oxendale, CEO of Nemours Children's Hospital.
Nemours is a non-profit pediatric health system dedicated to life-changing medical care and research. Nemours Children's Hospital in Orlando also acts as an advocate for children while training future pediatrics experts. Through 2011 to 2012, Mondo installed 290,000 square feet of our Harmoni product during the construction of the new hospital.
In February 2012, Nemours Children's Hospital started their hiring process for the new hospital. In following of their "family-centered care" philosophy, the hiring committee included several parents, members of the Nemours Family Advisory Council (FAC). On October 22, 2012, the hospital officially opened its doors, now able to offer specialized care previously unavailable in the area.
Nemours Children's Hospital was awarded LEED Gold Certification as established by the U.S. Green Building Council. It is currently part of a small group of children's hospitals in the U.S. that have achieved the Gold certification. The design strategy was implemented with a green initiative in mind that can also be observed in the daily operations of the hospital. Such sustainability measures include lowered energy and water consumption, reduced greenhouse gas emission, use of recycled material and the addition of a one-acre outside garden. To protect indoor quality, they used product with low or no VOCs (Volatile Organic Compounds). They used Mondo's rubber flooring along with ceiling tiles and concrete structure made with recycled content and looked for environmentally friendly cleaning procedures. Due to its low maintenance that does not require chemical products or waxing, Mondo flooring products were an easy choice.
The Florida Chapter of the American Society of Landscape Architects recognized the hospital's green initiatives and awarded them the 2013 Award of Excellence for building an innovative yet sustainable, user-friendly campus.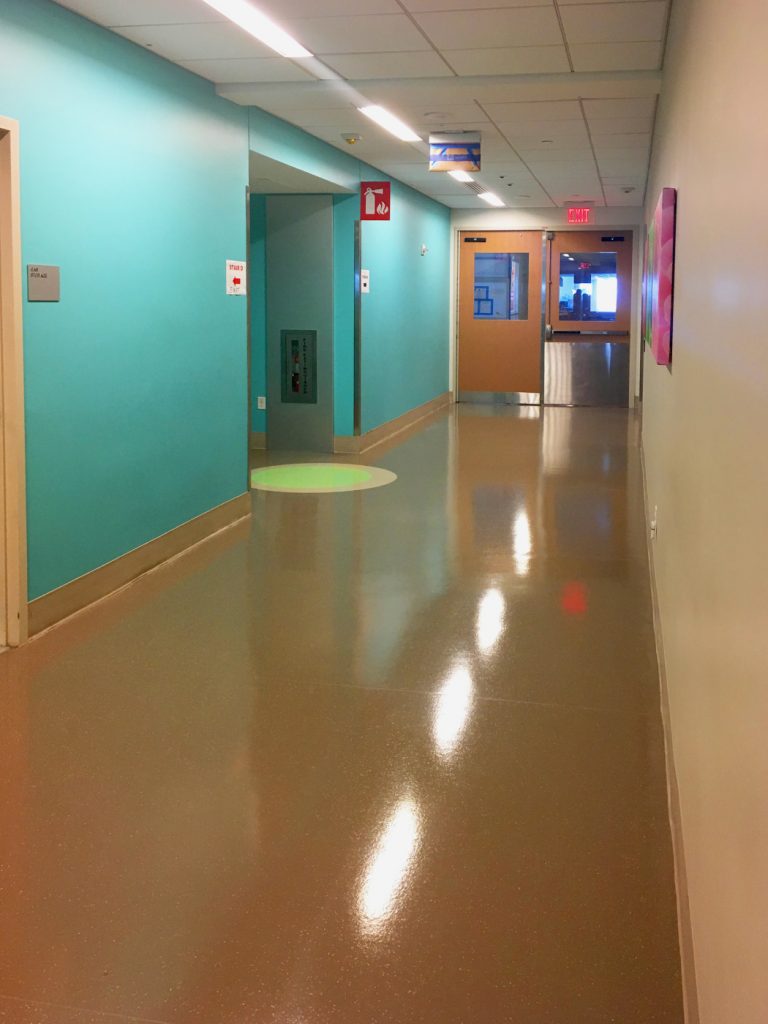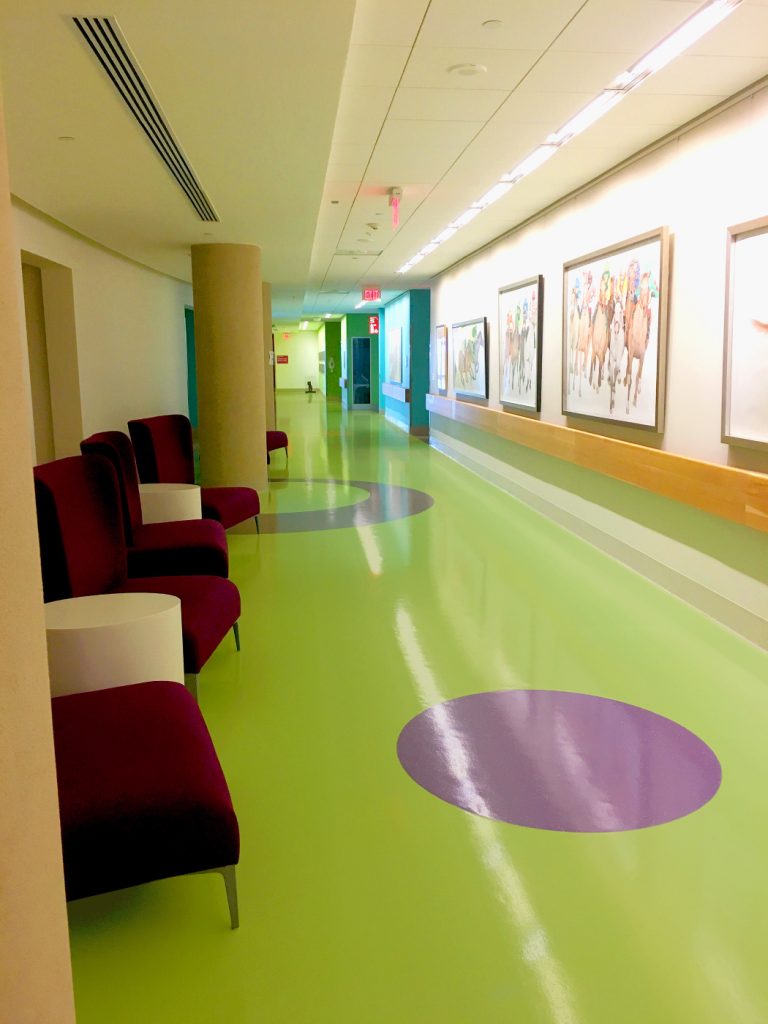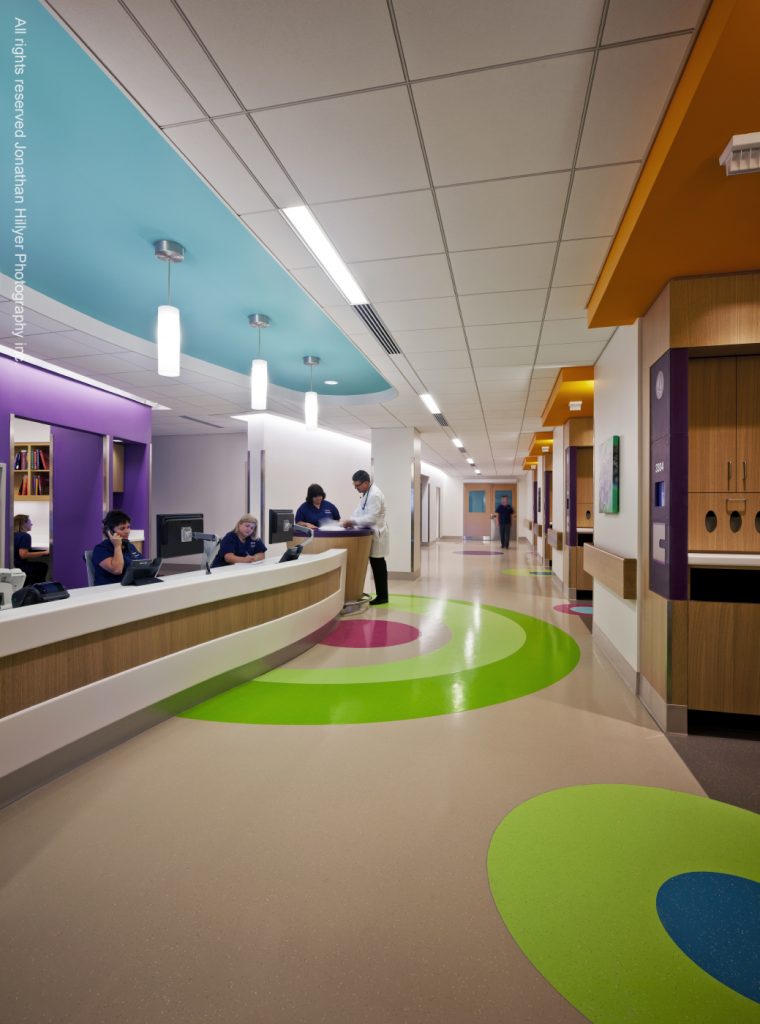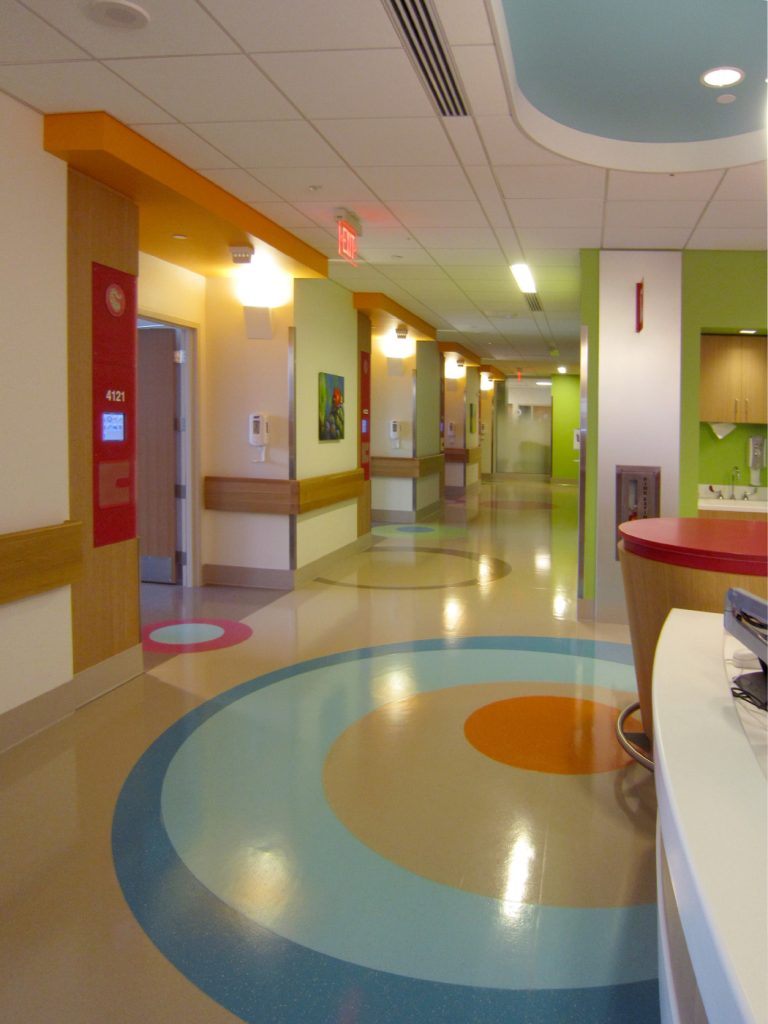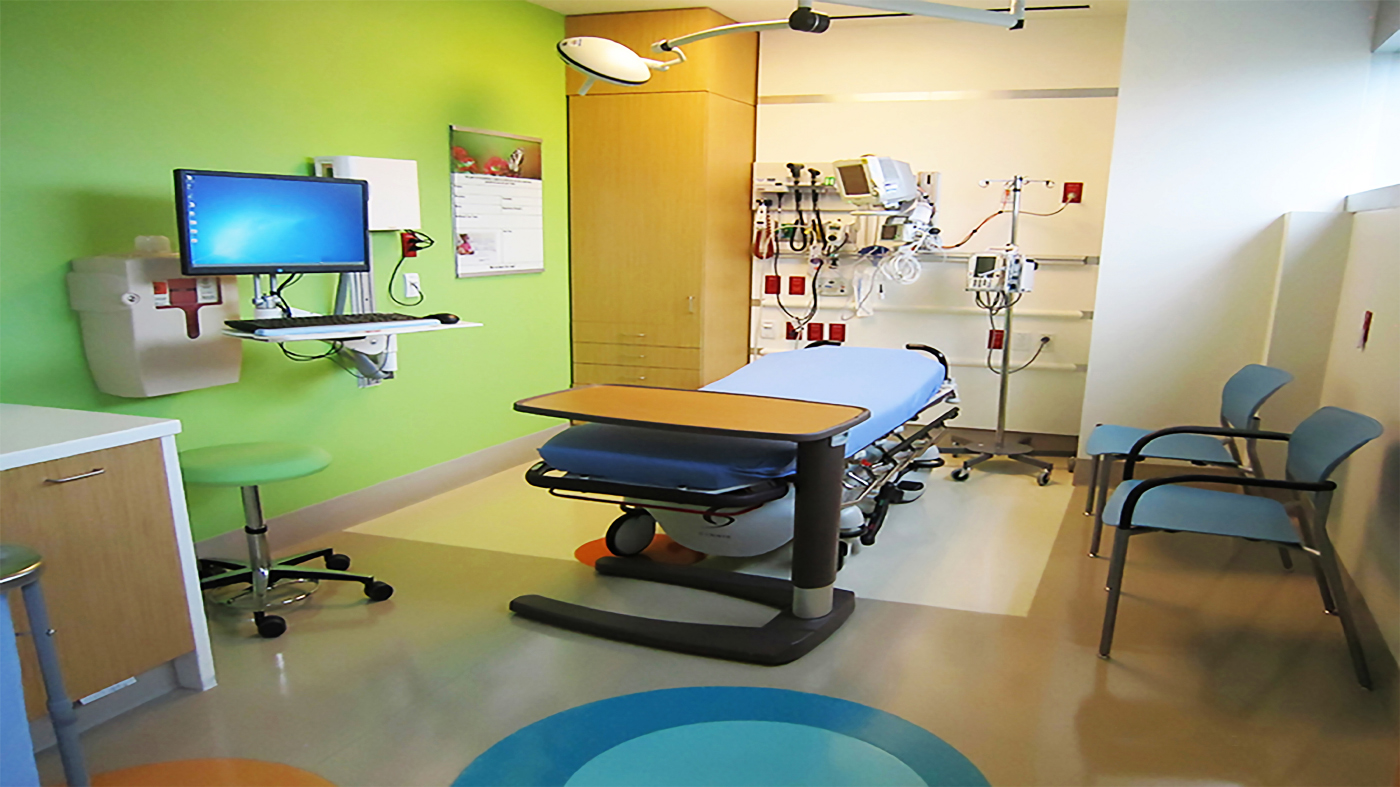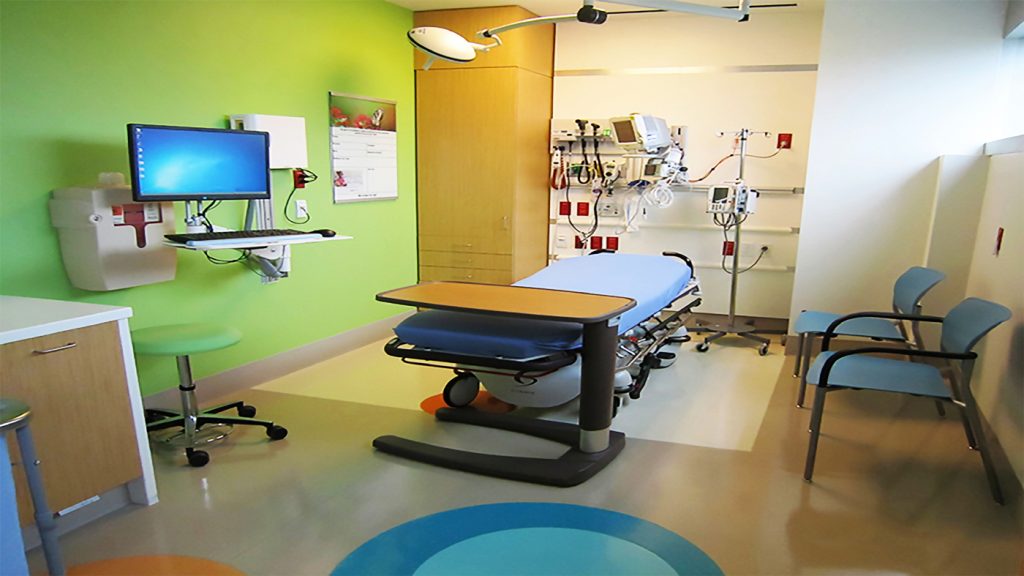 other projects with harmoni
other projects with pediatrics
other projects with hospitals
Learn More About Healthcare Flooring
Get Your Project Started
Search engine
Use this form to find things you need on this site