Rubber Flooring Installation at Theodore Roosevelt High School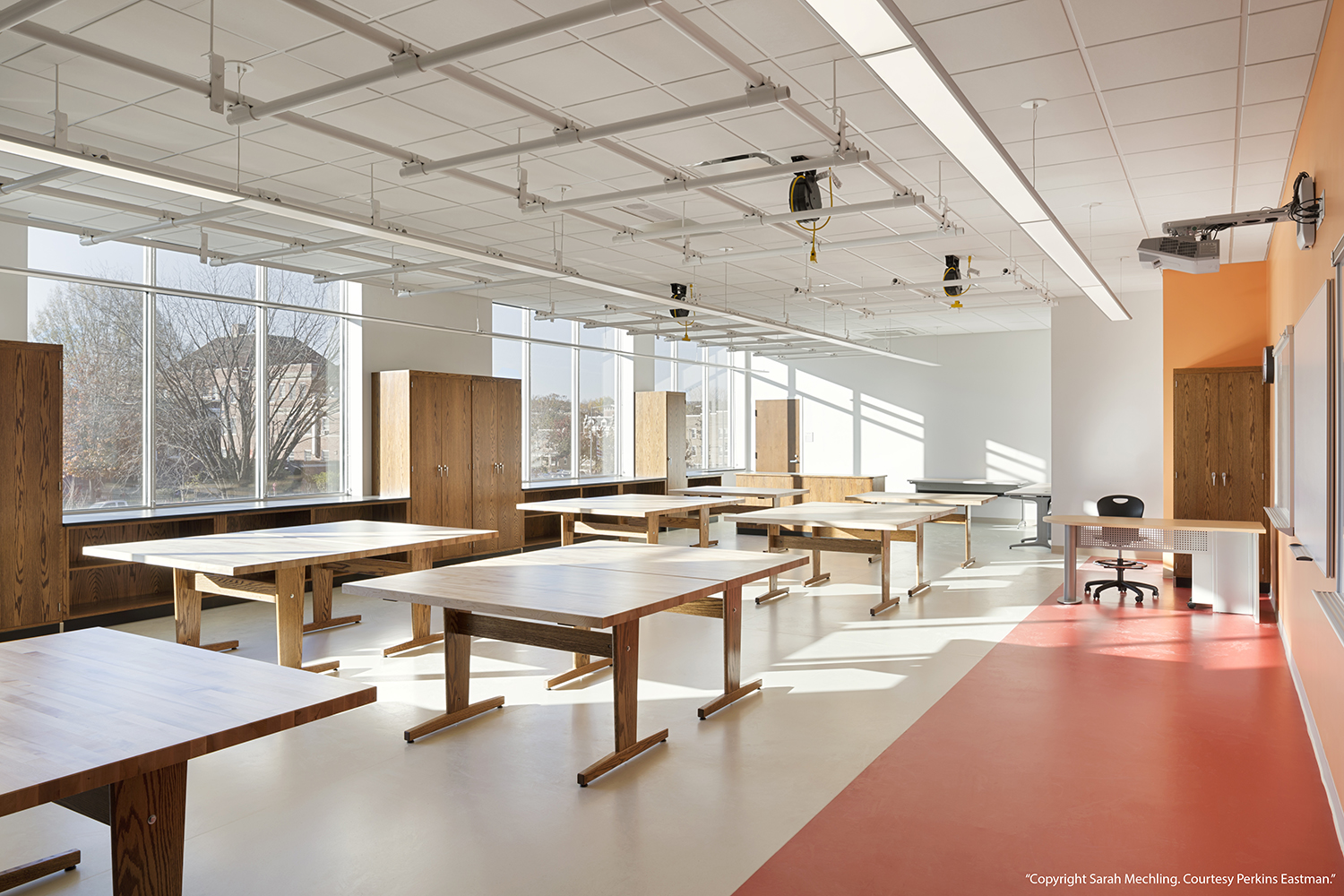 "We want to achieve a high-performance learning environment in every way shape and form."
On rare occasions, great architectural works are rediscovered through renovations. Sometimes to the complete surprise of those doing the work. Through time and administrative decisions, beautiful structural details can sometimes be hidden away for decades, waiting for their time to shine. Such was the case with the Theodore Roosevelt Senior High School in Washington, D.C. Originally built in 1932, the school underwent several changes over eighty-plus years. The facility's massive footprint of 327,000 square feet had lost its charm with a collection of additions that were ultimately more confusing than functional.
One of the goals was then to modernize and to bring a sense of organization back to the layout. In order to provide clear wayfinding in the large complex, the school installed Mondo's rubber flooring Kayar and Harmoni. Within the large footprint of the building, 54,000 square feet received Mondo flooring. This was their first installation of Kayar although the DC school system has had Mondo installed in multiple other buildings. Mondo flooring was used in the science and the autism classrooms with a specific color scheme. As the school is set up for multipurpose uses, including continuing education evening classes, the building was zoned to open the access to the community after school hours.
Although State regulations for any public funded facility require architects and builders to build to LEED Gold, the Roosevelt School went the extra mile to achieve a LEED Platinum certification. They have set a high bar for themselves and wanted to achieve a high-performance learning environment in every way shape and form. That is partly why they went looking for flooring products that perform with the value that they are trying to achieve. They were encouraged to try rubber flooring by several other clients who had success with other products in sustainable design, installation quality and ease of maintenance.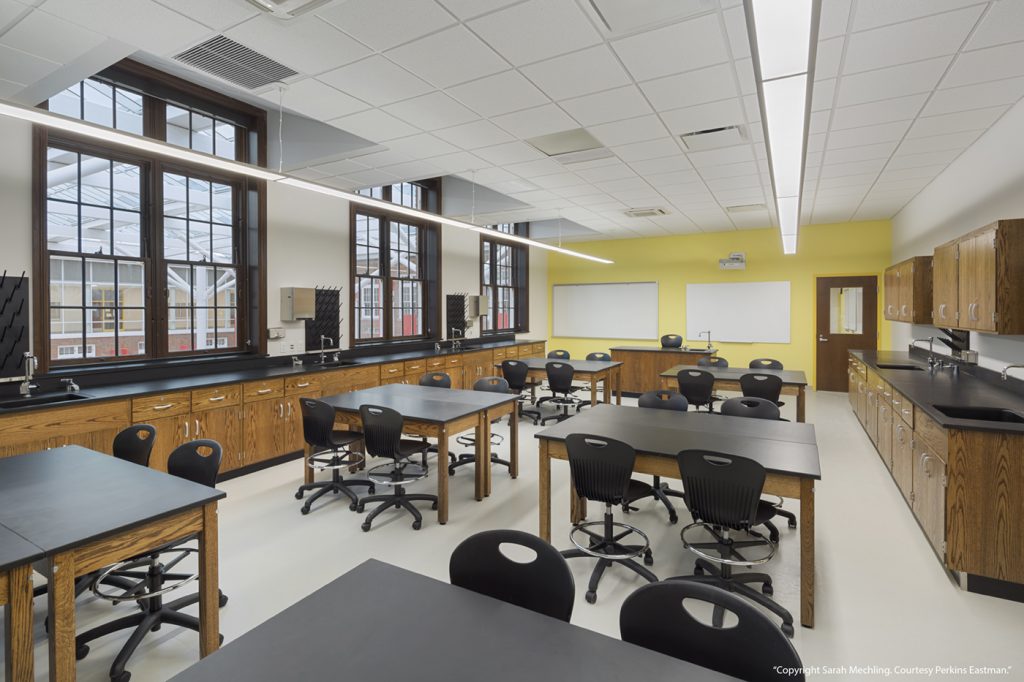 other projects with auditorium
Get Your Project Started
Search engine
Use this form to find things you need on this site