Granito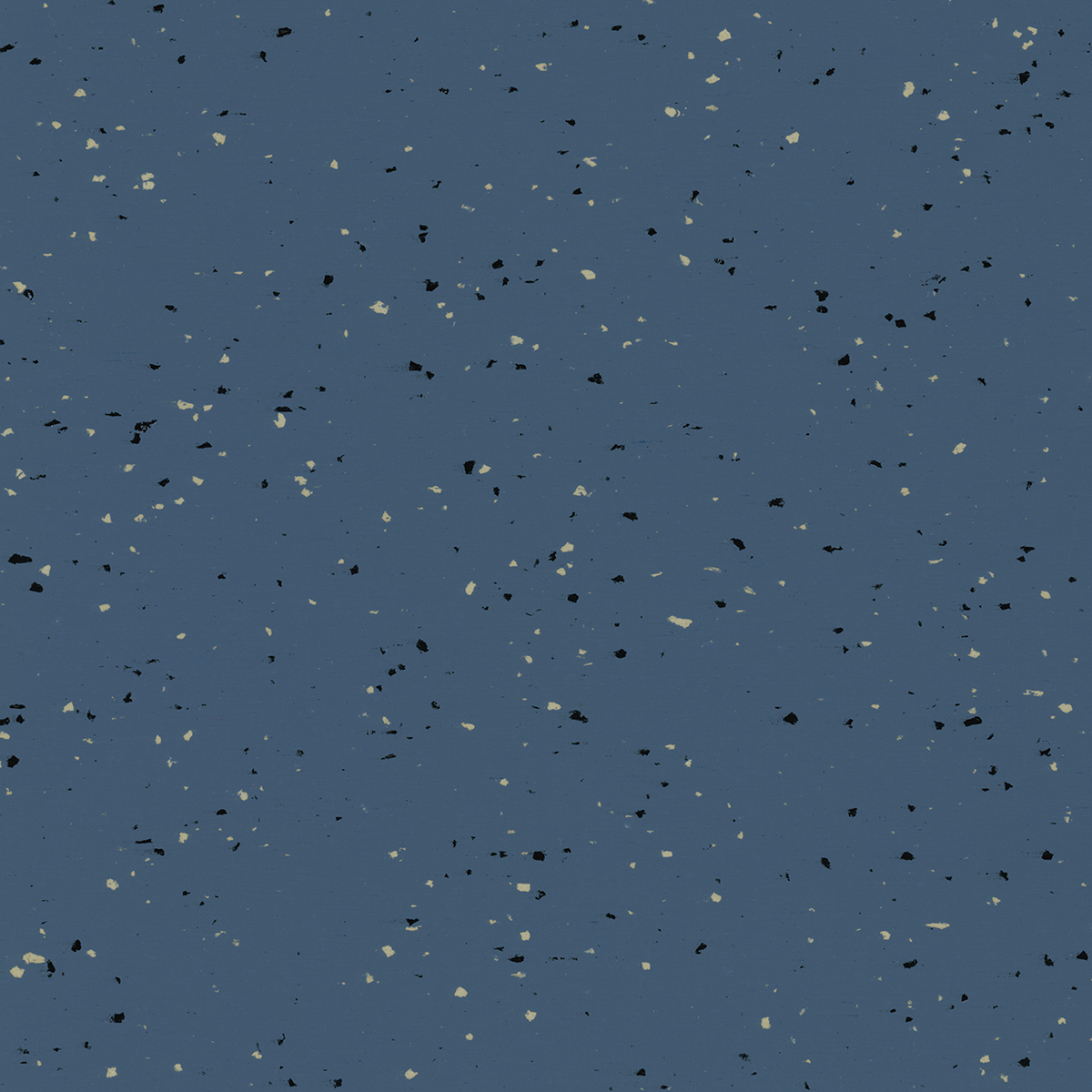 Mondo Granito is a 2 mm smooth surface rubber flooring dotted with multi-colored granules. This rubber flooring material comes in a wide variety of striking colors and offers many practical benefits to promote safety, improve indoor environments and simplify maintenance for facility owners. Granito makes an ideal flooring choice for schools, healthcare facilities, retail stores, cultural spaces and other settings that require flooring with both form and function.
Mondo Contract Flooring has been manufacturing and distributing high-performance rubber flooring materials to customers around the world for more than 70 years. Like many of our other materials, Granito is Italian-designed and engineered for high performance in challenging settings. We are specialists in rubber flooring, which means we consistently sell smooth surface rubber flooring that exceeds the industry's highest expectations.
THICKNESS: 0.078 in (2mm)
WEIGHT:~0.68 lb/ft2 (~3.3 kg/m2)
ROLLS: 6 ft 2 in x 45 ft 11 in (1.9m x 14m)
TILES: 24 in x 24 in (61cm x 61cm)

---
---
---
GRANITO STATIC DISSIPATIVE FLOORING
All our rubber flooring is antistatic. ANT48 floors also feature static dissipative characteristics (ESD) and are therefore able to protect sophisticated electronic components and equipment by dissipating the electrostatic charges that accumulate during operations. Granito is also available in Static Dissipative options, in 4 colors.
---
In areas where static electricity is potentially harmful to electronic equipment and components, it is necessary to create additional protection from discharges even of small intensity. This protection is obtained with adequate systems and earthing aimed at limiting and dissipating, in a controlled way, all the electrostatic charges generated in the environment. The flooring must also be designed for this purpose as it is an integral part of the system; we offer ANT48 dissipative floors (according to EN 14041) which, installed with conductive adhesives and adequate earthing systems, allow precisely electrostatic dissipation in a controlled way in order to avoid harmful effects on ESD (Electrostatic Sensitive) equipment Device).
---
---
A Range of Colors to Choose From
Granito features a simple yet playful design. The material comes in 24 base colors, and the surface of the flooring has a speckling of multi-colored granules in compatible and contrasting color pigments. A wide selection of colors available means architects and designers can find options that complement the overall theme of their buildings.
Choose from neutral colors such as beiges and greys in varying tones or bright hues, including blue, green, orange and red.
Mondo Granito comes in sheets and tiles to offer designers maximum flexibility. Sheets measure 45 feet 11 inches by 6 feet 2 inches and tiles are 24 inches by 24 inches.
Granito also offers practical benefits which make it ideally suited for use in demanding environments. Some of the benefits of this smooth surface rubber flooring include:
Safety: Mondo Granito offers excellent resistance to bacteria, microbes and fungi. It also helps prevent accidents by providing slip resistance that complies with ADA 302 Floor and Ground Surfaces.
Sound absorbency: Granito contributes to better acoustics by absorbing sound. The sound-absorbing properties help keep noise to a minimum, which facilitates more relaxing and focused healing and learning environments.
Durability: Granito is a two-millimeter-thick flooring material that has been UV cured using our unique MONDOshield maintenance mitigation system. It offers high wear and abrasion resistance and comes with a 15 year wear-warranty.
Simplified maintenance: Simplified maintenance requirements keep Granito's overall cost of ownership low. You can maintain this smooth surface rubber flooring without stripping, waxing, using harsh chemicals or expensive scrubbing products.
Sustainability: Mondo cares about sustainability. Granito is 100% recyclable, free of LBC red-listed materials and GREENGUARD Gold certified.
Learn More About Mondo Granito Today
We make rubber flooring a focus. This allows us to create high-quality products such as Granito, which offer architects, designers and facility owners all the features they need to create beautiful and functional indoor spaces. Learn more about the benefits of our smooth surface rubber flooring by contacting us online today.