Lava
Lava is a stone-effect embossed surface with glossy speckles.

---
---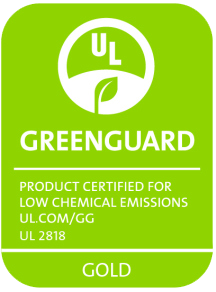 A Luxurious Rubber Flooring That Looks Like Stone
Lava is a three-millimeter-thick rubber flooring material that recreates the look of stone to imbue a space with an aura of luxury and power. The flooring's embossed surface resembles the rough appearance of natural rock and gorgeous shiny flecks speckle the surface. Lava rubber flooring comes in six different colors, each a shade of brown or grey, so you can find an option that suits any space.
We offer Mondo Lava in large rolls as well as in 24-inch square tiles. To help you bring your design vision to life, we can also connect you with trained and certified installers. At our in-house certification school, installers learn how to use Mondo products properly to create beautiful, long-lasting results that will impress for years to come.
Natural-Looking Rubber Flooring With Performance Features to Meet Your Expectations
Whether you're an architect, a designer or a building operator, you have high expectations for your flooring materials. At Mondo Contract Flooring, we design our rubber flooring products with the challenges of demanding environments in mind so it delivers dependable performance throughout its lifespan. Lava includes a number of features which help it meet and exceed performance expectations:
Dual Durometer Construction: Lava is constructed using Mondo's exclusive Dual Durometer Technology, which binds a durable wear layer with a high-performance backing layer. The top wear layer will resist damage from abrasion and heavy traffic, and the backing layer will provide elasticity for underfoot comfort.
Low maintenance requirements: Unlike some flooring materials, Lava requires no stripping or waxing as part of maintenance. Over the full length of ownership, these low maintenance requirements can result in tens of thousands of dollars in savings.
Environmentally friendly composition: Lava rubber flooring is low-emitting, 100% recyclable and made without any LBC red-listed ingredients. This natural-look rubber flooring can help you meet sustainability goals and environmental safety requirements.
Choose Lava Rubber Flooring From Mondo
At Mondo Contract Flooring, we have more than 70 years of experience in the rubber flooring industry. We focus all our energy on developing, producing and distributing rubber flooring products for uniquely challenging settings. If you're searching for rubber flooring with a stone-like look, you can count on Mondo Lava to deliver performance by design. Fill out an online contact form today to request more information.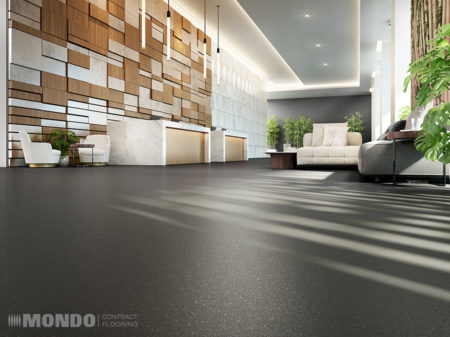 Comments are closed