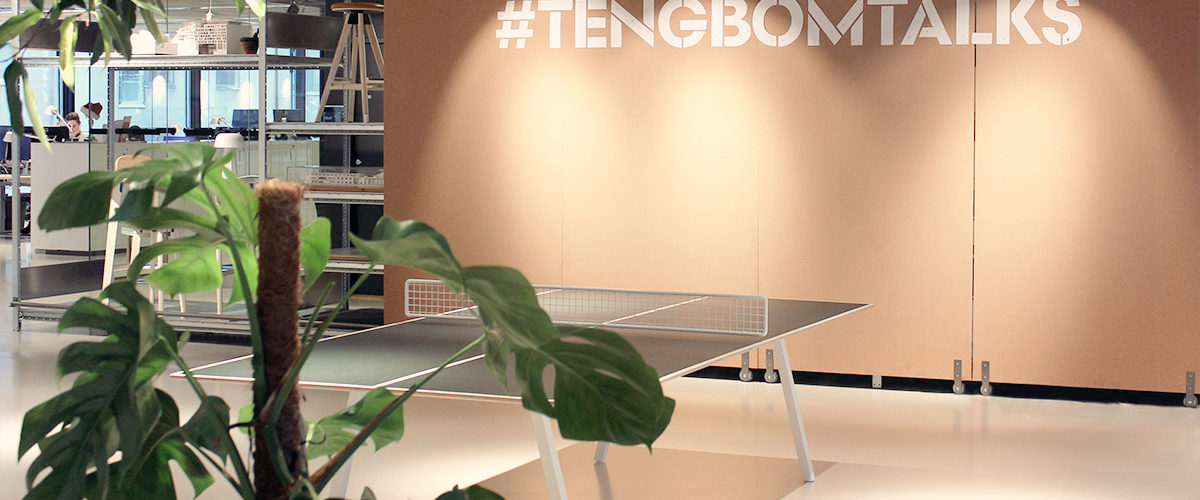 Office Rubber Flooring
Offices are places of ongoing productivity — they host meetings, hold the resources workers need and give the organization a unified face. Because many people spend significant portions of their lives working in offices, it's important for office flooring to provide aestheticand benefits as well as functional ones.
Whether you're an architect or designer tasked with selecting materials for a client or a business operator aiming to improve their location's interior, you need to find a commercial flooring supplier capable of meeting the project's demands. At Mondo Contract Flooring, we have over 70 years of experience developing and distributing rubber flooring tailored to the unique needs of office spaces. If you're looking to buy rubber flooring for your company's offices, we want to help.
Why Is Quality Commercial Rubber Flooring Important for Offices?
Though flooring may not come to mind as the most important part of office design, it nonetheless plays a vital role in establishing the atmosphere. As a design element, flooring stretches throughout an entire office building, impacting people wherever they go. Quality flooring can create an environment conducive to productivity and reduced stress, while a poor flooring choice can produce feelings of dissatisfaction and give your company a negative image.
Choosing quality flooring also has more tangible effects for an office space. Quality flooring reduces maintenance labor costs and keeps personnel comfortable and healthy to reduce absences. A good flooring material, like rubber, ensures your investment continues to pay over the entire length of ownership.
What Benefits Does Mondo's Rubber Flooring Provide?
Because flooring holds so many benefits for the business that goes on in an office space, you want to choose a flooring material that offers performance by design. At Mondo Contract Flooring, we design our rubber flooring specifically to perform in office spaces, so you can make your choice with confidence.
When you install Mondo rubber flooring in your office building, you'll benefit from the following features:
Durable performance: Mondo's commercial rubber flooring for offices comes with proven wear and abrasion resistance, making it capable of withstanding rolling loads and heavy foot traffic. All of our three-millimeter thick products come with 10-year warranties for excessive wear, so you won't need to worry about your floor falling short of expectations.
Sustainable composition: Sustainability is becoming a common priority among employees, management and the public. Our rubber flooring is 100% recyclable, GREENGUARD Gold certified and free of LBC red-listed ingredients to help offices meet their indoor air quality and environmental sustainability goals.
Sound absorption: To perform at their best, office workers need reasonably quiet surroundings. However, this can be difficult to achieve in a setting where employees are frequently moving around, collaborating with coworkers and assisting customers. Thankfully, unlike harder flooring materials, our rubber flooring absorbs sound to help reduce distracting noise in the work environment.
Slip-resistance: Though rare, slipping hazards can still exist in an office setting, whether from papers fallen to the ground or routine cleaning. Mondo's rubber flooring provides outstanding slip-resistance to help keep workers safe. Our flooring is also compliant with the floor and ground surfaces requirements outlined in the Americans with Disabilities Act (ADA), which is essential for any commercial space in the United States.
Stain-resistance: You want your office's flooring to look as great in the future as it will at the time of installation. Our flooring features a smooth, non-porous surface that resists staining to keep your flooring looking beautiful despite the occasional spilled cup of coffee.
Underfoot cushioning: Receptionists and other office workers who stand for long stretches every day need flooring that prioritizes their comfort. The elastic construction of Mondo's office rubber flooring provides underfoot cushioning. By ensuring personnel are comfortable, you make it possible for them to work more productively and enjoy their jobs more.
Easy maintenance: Mondo's rubber flooring requires no stripping, waxing or time-consuming routine maintenance. Over the full length of ownership, the low-maintenance nature of our flooring can save your company tens of thousands of dollars, money which can divert to other projects.
Why Choose Mondo's Decorative Rubber Flooring for Your Offices?
Choosing a rubber flooring provider for your office construction or redesign project is a big decision. At Mondo, we're dedicated to helping you make the right decision. Customers who choose our decorative rubber flooring for offices benefit from the support of our trained installers, as well as our experience in the industry.
To make installation simple for our customers, we train installers through our in-house certification school. Certified Mondo installers learn how to install our products properly and use their skills to turn clients' creative visions into realities. Professional installation helps ensure your flooring performs as expected for years to come.
We also have an established history of delivering great results for our customers. With products sold in countries worldwide, including the United States and Canada, you can find Mondo's products in a number of large and small office environments, including in:
Canadian Government offices in Southern Ontario
Tengbom Arkitekter offices in Stockholm
Vodafone Italy offices in Milano
Whether you're looking for flooring with a bold, modern feel or a more natural look that mimics wood or concrete, Mondo has a rubber flooring product to suit your taste.
Get the Perfect Rubber Flooring for Your Office Buildings
Buying the right commercial rubber flooring for your offices can greatly impact your organization's atmosphere, productivity and profitability. Unlike some flooring companies, which offer rubber alongside inferior flooring options, we focus all our energy on developing the best rubber flooring materials for demanding office environments. With 10 different Italian-designed products in a range of colors, patterns and thicknesses, you can find flooring that delivers both aesthetic and practical benefits.
Browse our full product selection today or fill out an online contact form to see how Mondo could help you transform your office spaces.
Get Your Project Started